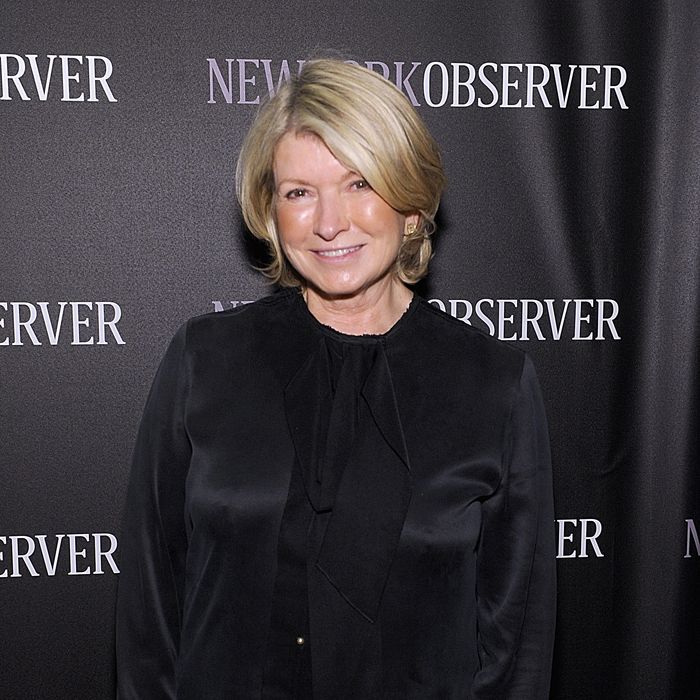 Photo: Jamie McCarthy/Getty Images
Martha Stewart hasn't yet visited Blake Lively's horror-emporium website Preserve, but she told the Huffington Post that she wishes the actress the best of luck in the lifestyle business. And as for Lively's wishes that she become the next Martha Stewart, the actual Martha Stewart replied:
Let her try. I don't mean that facetiously! I mean, it's stupid, she could be an actress! Why would you want to be me if you could be an actress? I just did a movie yesterday, though – I can't even tell you about it – but I want to be Blake Lively.
The grass — the perfectly mowed, bright, healthy, summer-scented, lush, well-seeded grass — is always greener, isn't it?