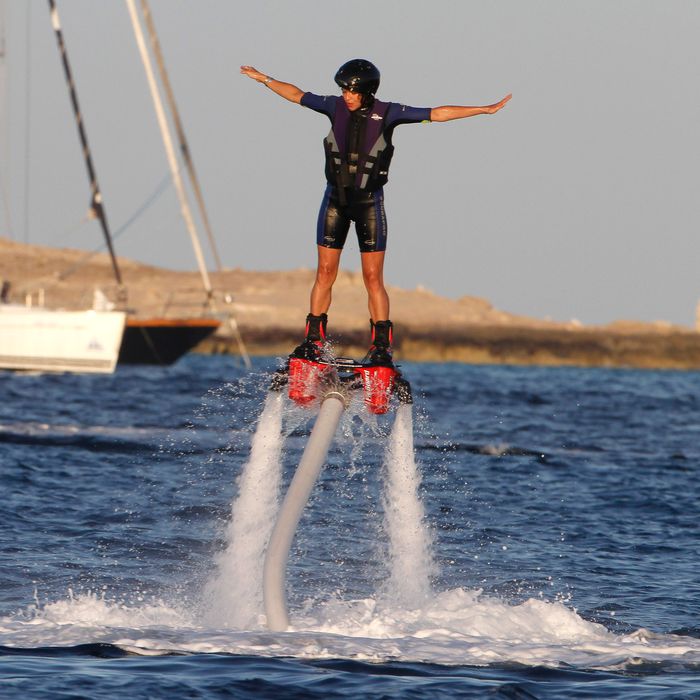 Photo: Splash News/? Corbis. All Rights Reserved.
Michelle Rodriguez is relishing her summer. Even though Leonardo DiCaprio held up our hearts with a water gun and the joy of a thousand fireflies, it seems that Michelle Rodriguez's dedicated efforts to maximize summertime delight have helped her in a breakaway. The committee has taken notice: Michelle Rodriguez might be partway through the best individual summer experience of 2014, perhaps even better than yours. 
Just look upon her adventures — gazing onto calm waters, kissing a noted heartthrob on a boat, finding love with tiny reptiles, and more.