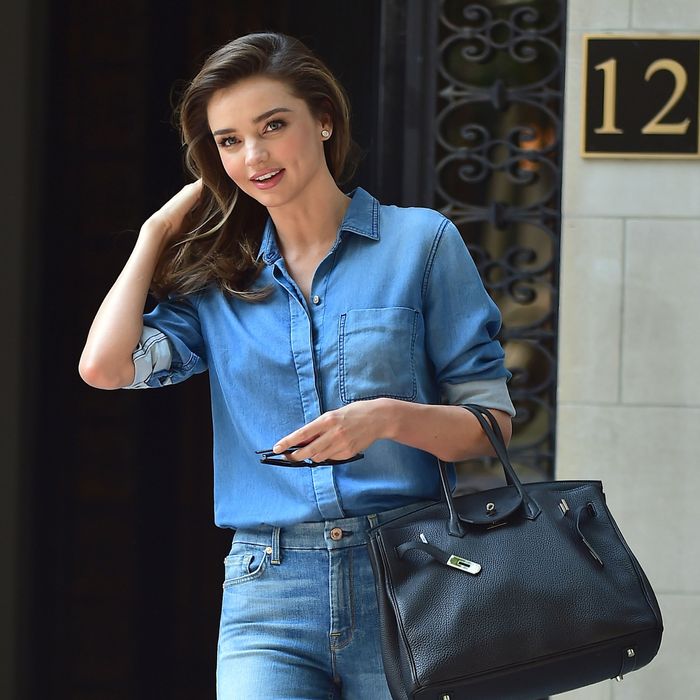 Photo: Alo Ceballos/Getty Images
In an interview with Marie Claire Mexico, Miranda Kerr let forth a flood of gooey, inspirational feel-good words. In the middle of this gush, Kerr buries a little hint: Just because you're on a path to passionate female empowerment, doesn't mean you shouldn't mind your diet.
Everyone is so different and we need to stand together and empower each other as women to be the best versions of ourselves that we know we can be. To achieve that, we need to feel our best, so we should motivate each other to eat healthy and expand on things we love doing. Some people are more intellectual, some people are really funny, whatever it is, we all have something unique to bring to the table. So, find what it is that you're passionate about, be true to your beliefs and don't feel that you have to be anything but yourself.
You can be funny, you can be intellectual. You can be unique. But you better be ingesting healthfully.