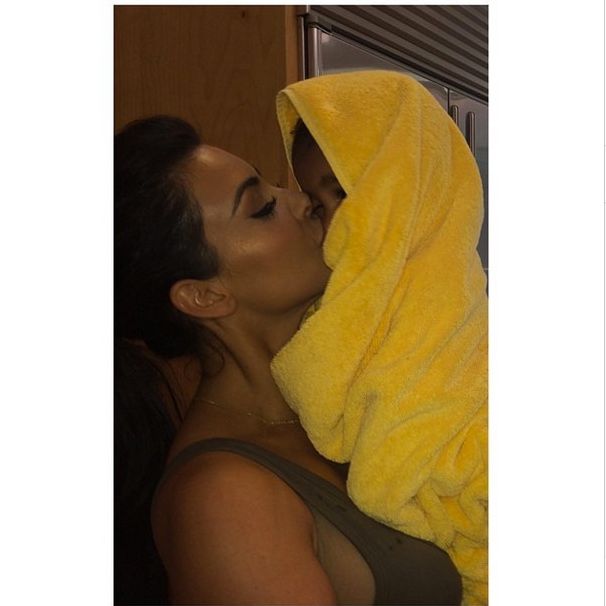 Photo: Kim Kardashian/Instagram
Newly amphibious human North West reportedly achieved mobility on both land and water yesterday. Her mother wrote:
Our baby girl finished one week of swimming lessons today then took her 1st steps right when she got out of the pool!!!! Mommy & Daddy are so proud of you!!!! Photo cred: Daddy
Walking successfully along slippery pool tiles is a challenge for any biped! What an accomplished baby.