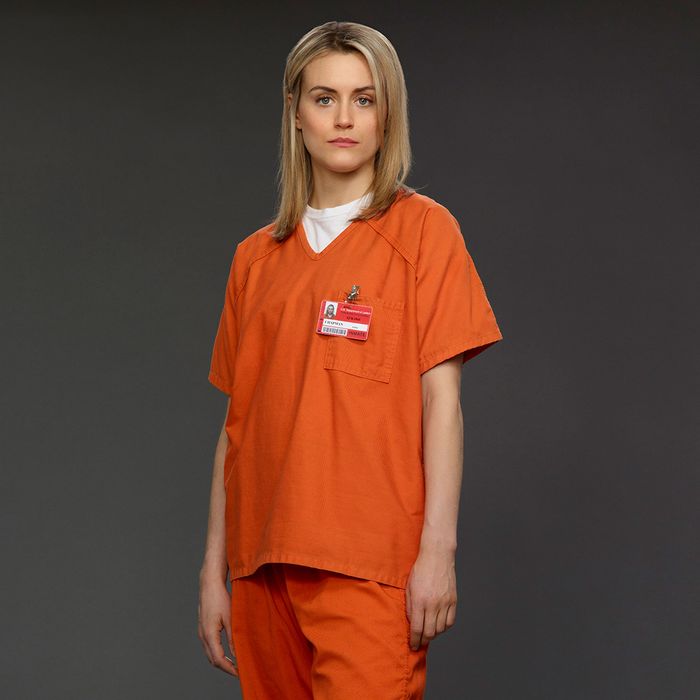 Despite the show's refreshing lack of real fashion, Orange Is the New Black has still managed to spark a style trend. A Michigan county prison has decided to retire the signature orange jumpsuit because it's become too popular among civilians thanks to the Netflix series, according to MLive, a
local Michigan news outlet.
According to Saginaw County Sheriff William Federspiel, the kids these days insist on wearing neon-orange jumpsuits to the mall in order to emulate what they see on the show. Federspiel feared that civilians might be mistaken for inmates and vice versa. As a result, the Saginaw County Jail is transitioning from the orange jumpsuit to the classic black-and-white garment "because it signifies 'jail inmate,' and I don't see people out there wanting to wear black-and-white stripes," he said to MLive. 

On the contrary: By going back to traditional prison garb, Federspiel might have inadvertently inspired another fad — who doesn't love a vintage trend?