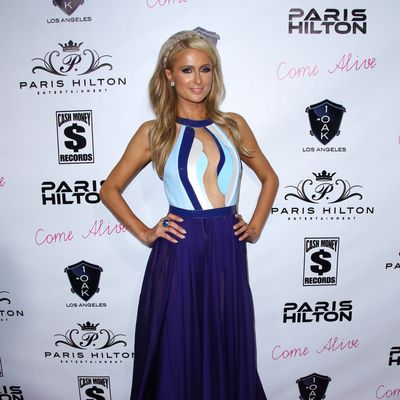 Paris Hilton, who Vice has proclaimed is the most underrated pop star of all time so everyone else can just got home now, spoke to them about her new album and the bubble-gum dreamscape of her worldview.
To paraphrase, this is the Platonic Ideal According to Paris Hilton: The "perfect summer song" is about summer. "Summertime is about love." Love "makes you happy and come to life." Love is also "not always perfect." But something that can "make you happy" is a "perfect summer song."
Perfection, love, summer, happiness: It's all there. It's all there in the teachings of our goodly guru, Paris Hilton. The tautologist of our time also informed Vice that if she did have a unicorn pet, she would name it Princess Unicorn.