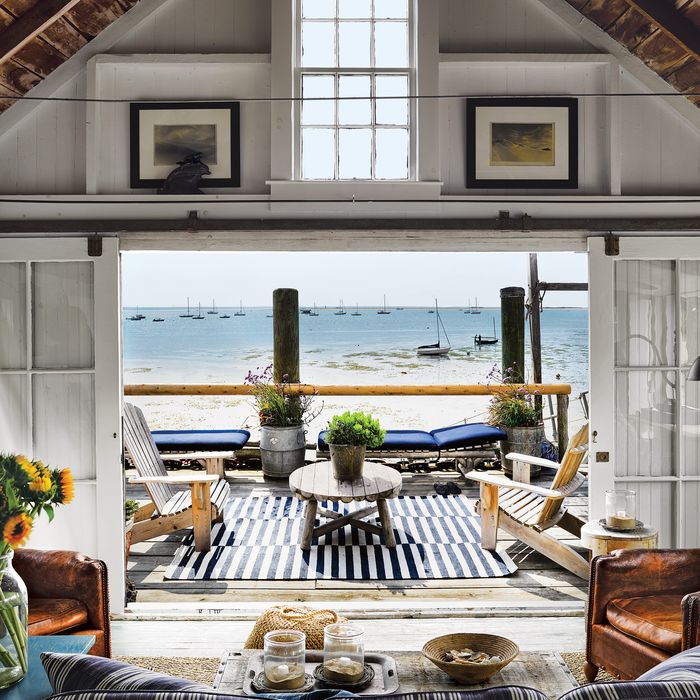 Photo: Douglas Friedman/New York Magazine
There are salty New England seaside getaways, and then there's Captain Jack's Wharf. Located in Provincetown's West End, it was built at the turn of the last century for fishermen to store their bait and tackle and quickly became an artist hangout. By the 1940s, it was where Eugene O'Neill and Tennessee Williams famously caroused at all hours of the night. (O'Neill and the Provincetown Players founded the Playwrights' Theater here.) These days it's still a ramshackle row of bungalows, Adirondack chairs, and weathered buoy-adorned pilings, all maintained by Gregory Saint Jean, the wharf's manager and unofficial captain. Perched at the end of the narrow pier is Spindrift Hesperus, a cottage surrounded by water on all sides at high tide and a sandy beach the rest of the time (the tidal range is 13 feet). The owners, who purchased the property six years ago, left the house mostly as they found it; they removed the layers of paint that hid the original floors in the open living room and redid the kitchen and bathroom. The furnishings are spare but comfortable; the '40s-era rattan sofa complements the outdoor furniture on the deck beyond. It's here that they spend most of their time: where looking out on Cape Cod Bay toward the Long Point lighthouse can be enough activity for the day.
*This article appears in the July 28, 2014, issue of New York Magazine.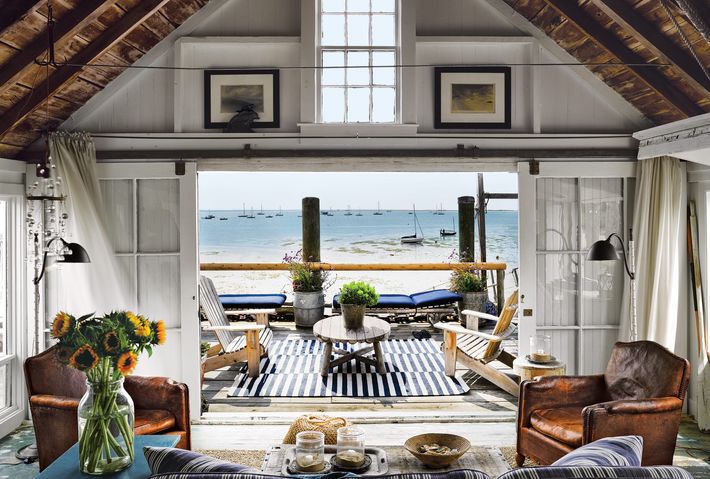 The Deck View
The wharf abuts Cape Cod Bay.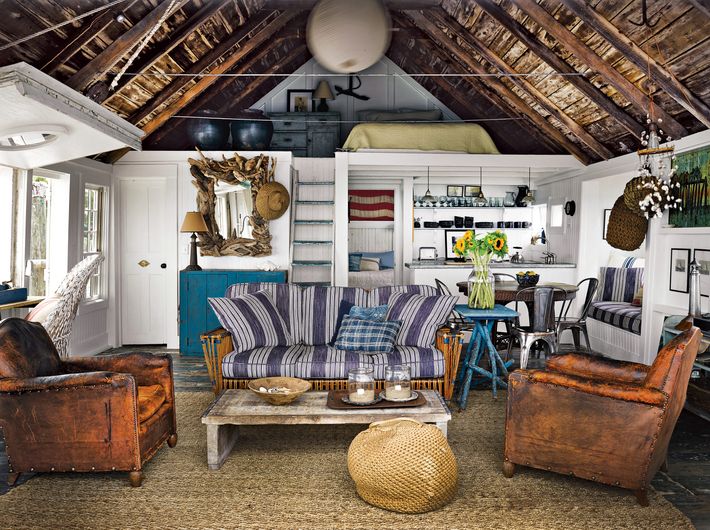 The Living Room
The main sitting room opens up to the kitchen, with a view to the bedroom, and stairs leading up to the sleeping loft. The rattan sofa is covered in fabric from Ralph Lauren Home. The leather club chairs are vintage.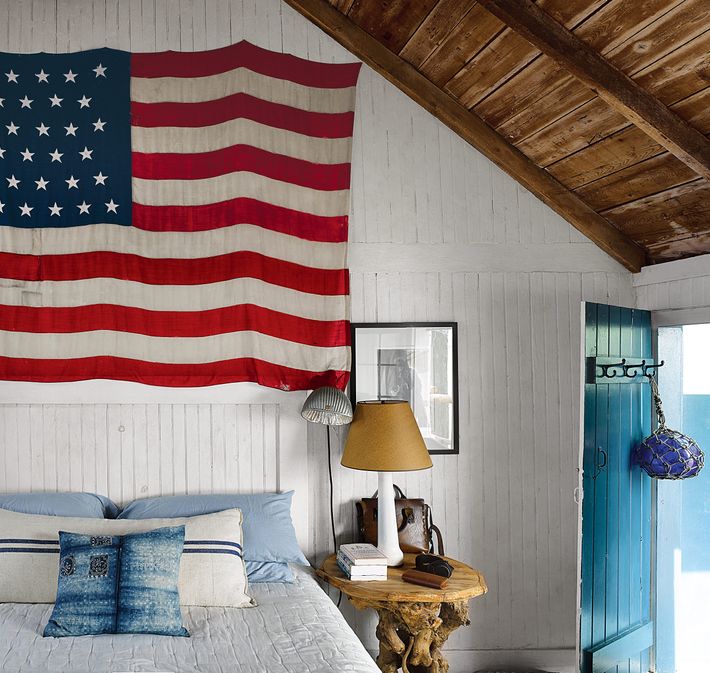 The Bedroom
The owners found a tattered American flag that is more than a century old. The blue door leads to a shower cabana.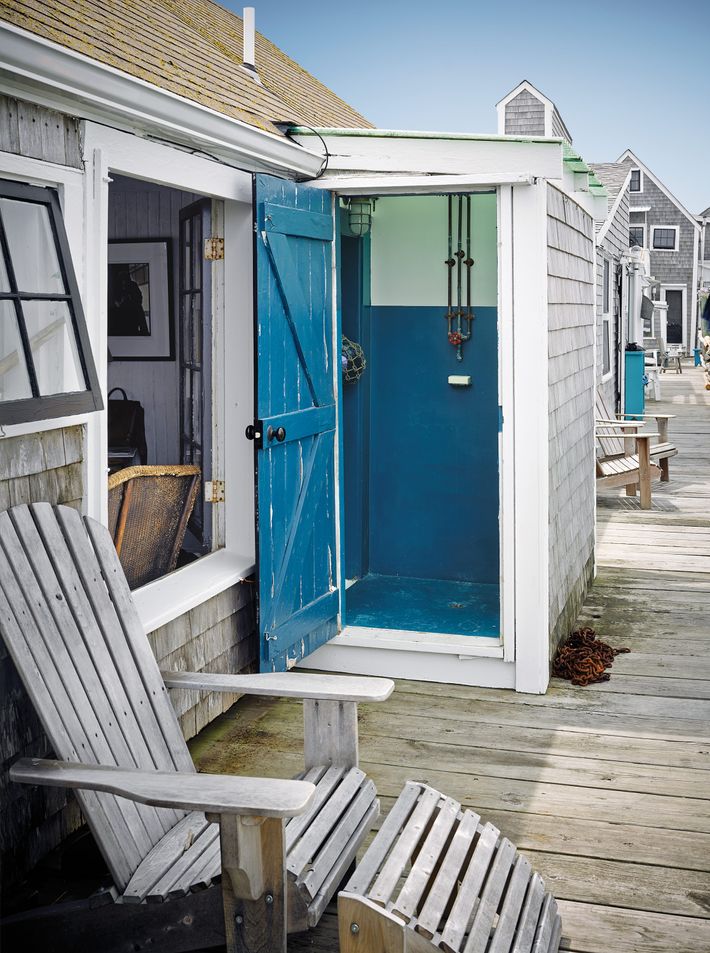 The Attached Shower
The owners gave the interior a fresh coat of blue paint.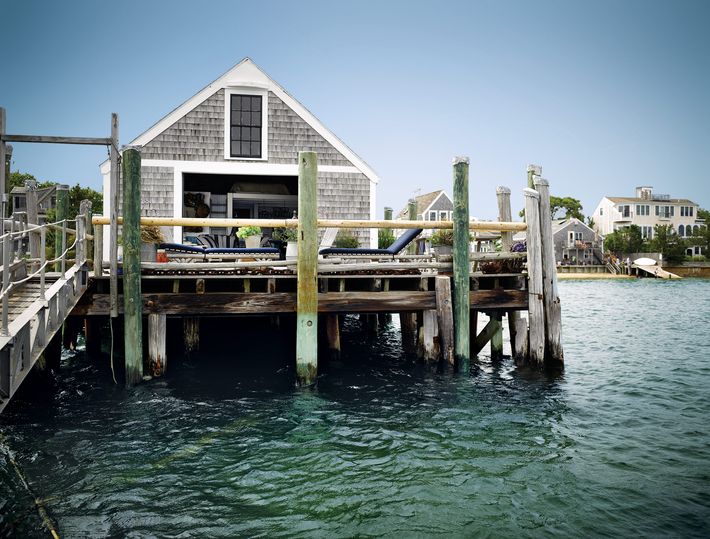 The Exterior
Because of the dramatic rise and fall of the tides, the cottage feels a bit like a houseboat.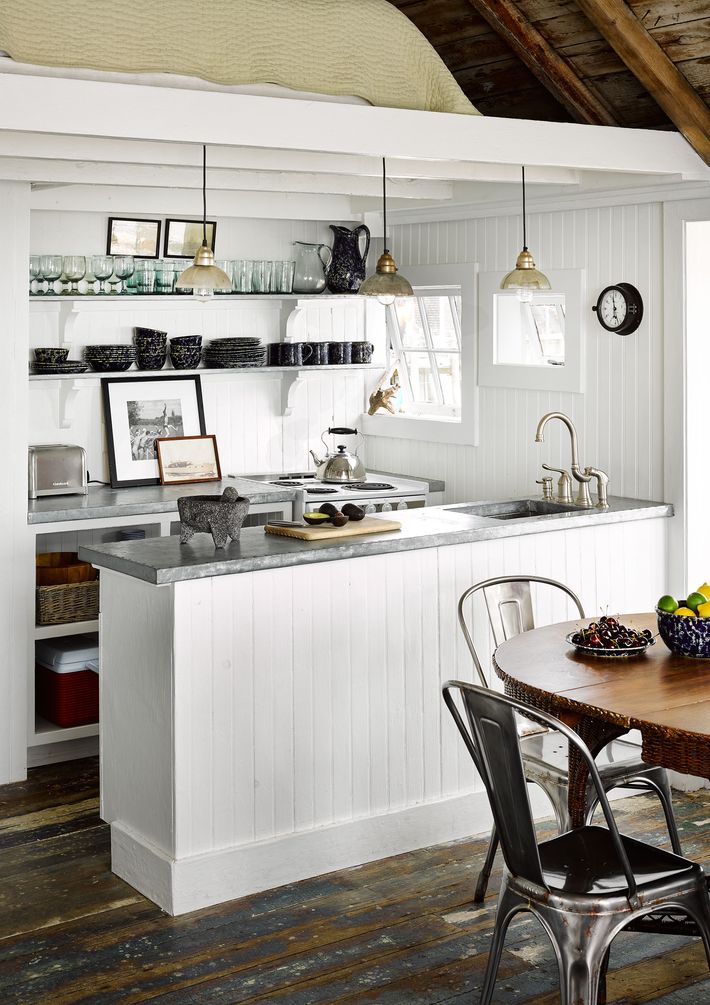 The Kitchen
The owners installed a new kitchen with durable, metal-covered countertops.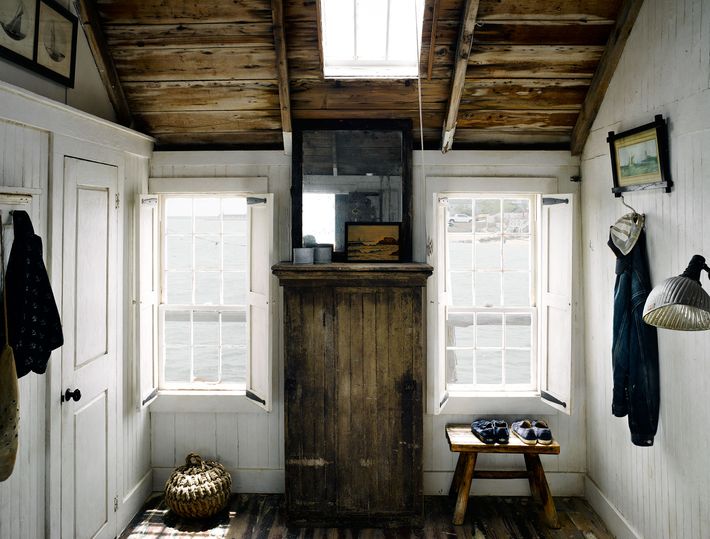 The Loft
The other side of the bedroom overlooks the water and has a door leading into the bathroom on the left.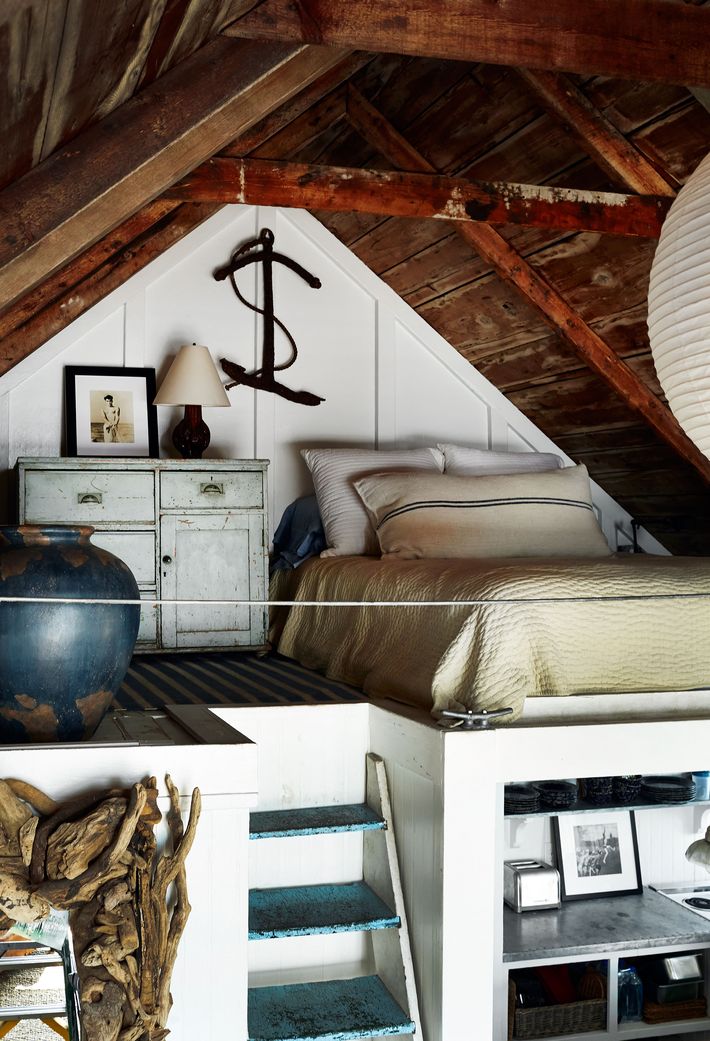 The View From the Bedroom
A view into the cozy sleeping loft for guests.