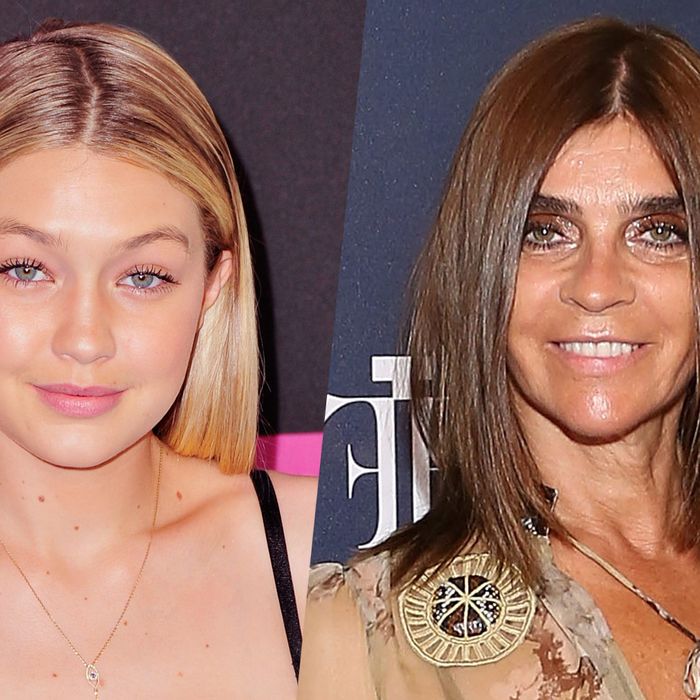 Photo: Taylor Hill/Getty Images, Stephen Lovekin/Getty Images
Being a model isn't all sparkles and sunshine. It's also about shifting the perma-tragedy mask from your face and just trying to grin and bear it, according to Gigi Hadid. The model tells WWD that Carine Roitfeld — an early supporter of Hadid's — once gave her the following advice while on a shoot:
She asked me, "Are you happy today?" and I said, "Yeah, of course, I'm so excited to be here." She said, "OK, in this job you have to be happy all the time. You have to love what you're doing." I was already happy on set but it made me want to make everyone else on set happy. It really changed how I work. I've been OK with becoming a happy, goofy weirdo on set. I don't know, I just, I go to set every day trying to make other people happy because of her.
Apparently happiness is strongly enforced on Roitfeld-run sets. We're surprised she didn't throw in a "Sing out, Louise!"