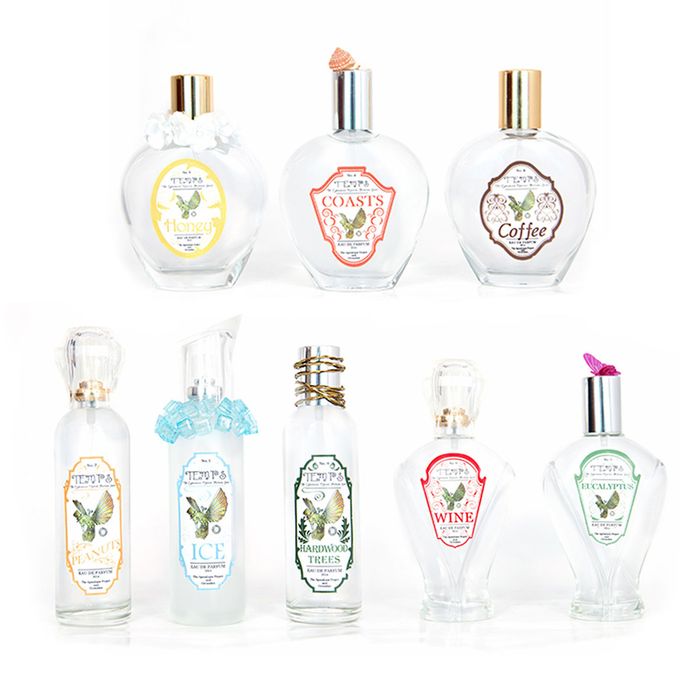 Photo: The Apocalypse Project
Dearly beloved, we are gathered here today to celebrate the imminent loss of eight scents. Fast Company reports that a new perfume collection called the Ephemeral Marvels Perfume Store (TEMPS, for short) celebrates eight smells that are in danger of being extinct owing to climate change.
Artist Catherine Young, who is based in the Philippines, has identified coasts, coffee, honey, wine, eucalyptus, peanuts, ice, and hardwood trees as threatened scents and captured each as a perfume. (Good luck bottling the smell of coasts and ice!) Don't let the cheery hummingbird on the label fool you: This is the saddest perfume collection in the world. It also sounds like it might be worth Preserving? Just a thought.