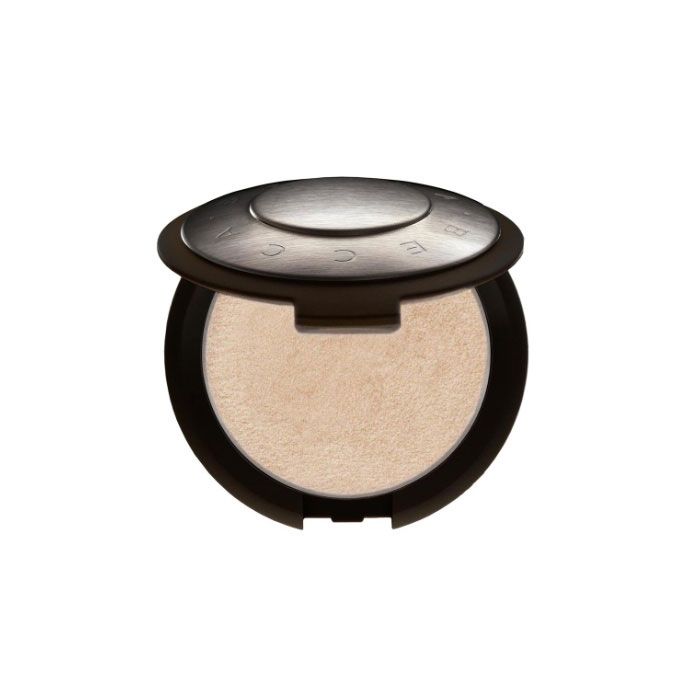 In junior high, my glow of choice was sticky glitter gel, ordered from page 56 of the dELiA*s catalogue. I delighted in smearing it along the sides of my eyes and over the tops of my cheekbones, admiring the slight "luminescence" that its reflective silver particles gave off. My plaid shirt may have said grunge but my glitter said moonbeams. I've grown out of it, but Becca's Shimmering Skin Perfector gives me that 15-year-old glow back.
It's a pressed powder in an ultrafine shimmer so finely milled and soft that it doesn't sit on top of the skin. The gentlest of pats blends the shimmer into your skin in a more organic way than a liquid glow enhancer. It could entirely be my imagination, but I think the powder also has the slightest cooling effect. It's luminescent enough to please my old self but subtle enough to not look like I'm going to fist pump at an EDM concert. It comes in four colors, but I'm partial to the neutral gold and shimmer tones of the opal shade, which yes, does look kind of like a moonbeam.
Becca's Shimmering Skin Perfector, $38 at Sephora.