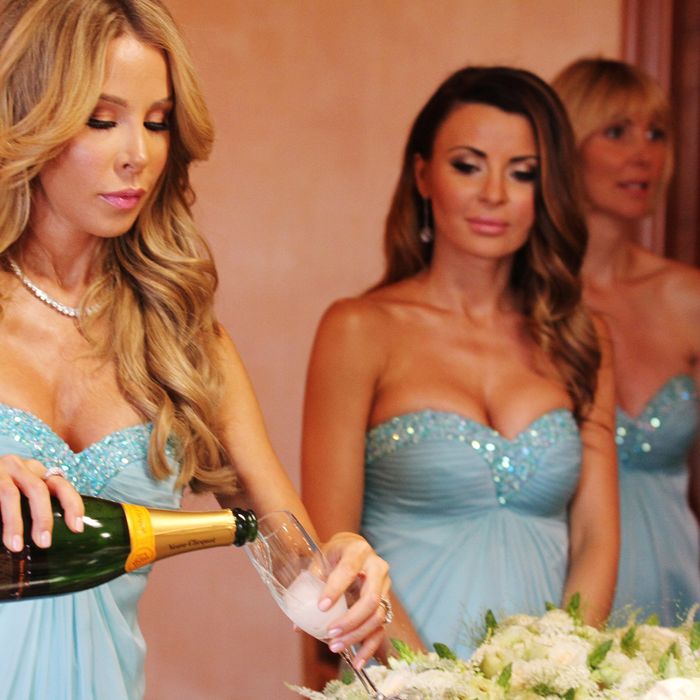 Photo: Thomas Baynard/Bravo
An accomplished friend and 26-year-old living in New York has realized her vocation: She was made to bridesmaid. She was born to bridesmaid. Bridesmaid she shall, until death does everyone part.
This tremendous wedding-party member and recent entrepreneur, Jen Glantz, has taken out a Craigslist ad to describe her skills and services.
But why might one want a Professional Bridesmaid and Hired Friend (trademark pending)? Because a master can boast years of honed skills! This particular wedding virtuoso cites her award-winning skills in:
• Holding up the 18 layers of your dress so that you can pee with ease on your wedding day.

• Doing the electric and the cha cha slides.

• Responding in a timely manner to pre-wedding email chains created by other bridesmaids and the Maid of Honor. 
You know you can't expect your amateur friends to have perfectly honed these skills by the time you require them. Consider hiring a Professional Bridesmaid today. Craigslist eagerly awaits your reply.