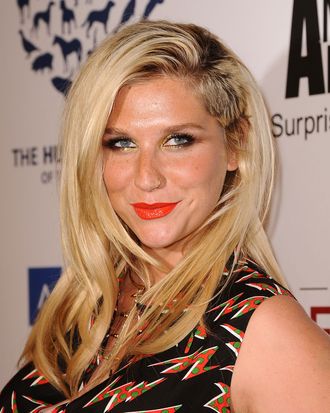 Photo: Jason LaVeris/Getty Images
A couple weeks ago, a sorta-stranger at a party had a question for me. She had some strange outcroppings of hair, and she wanted to know if I could get rid of them: Do you know how to cut hair?
Something about me has prompted this question from many people, and I am always quick to answer: No, not at all, I am actually very clumsy, and, despite the prevailing intuition of strangers, I should not be trusted with jobs that require hand-eye coordination. But this was the first time someone with a Skrillex hairstyle had asked me to cut her hair. For once, I had a question back: What are you planning to do about that?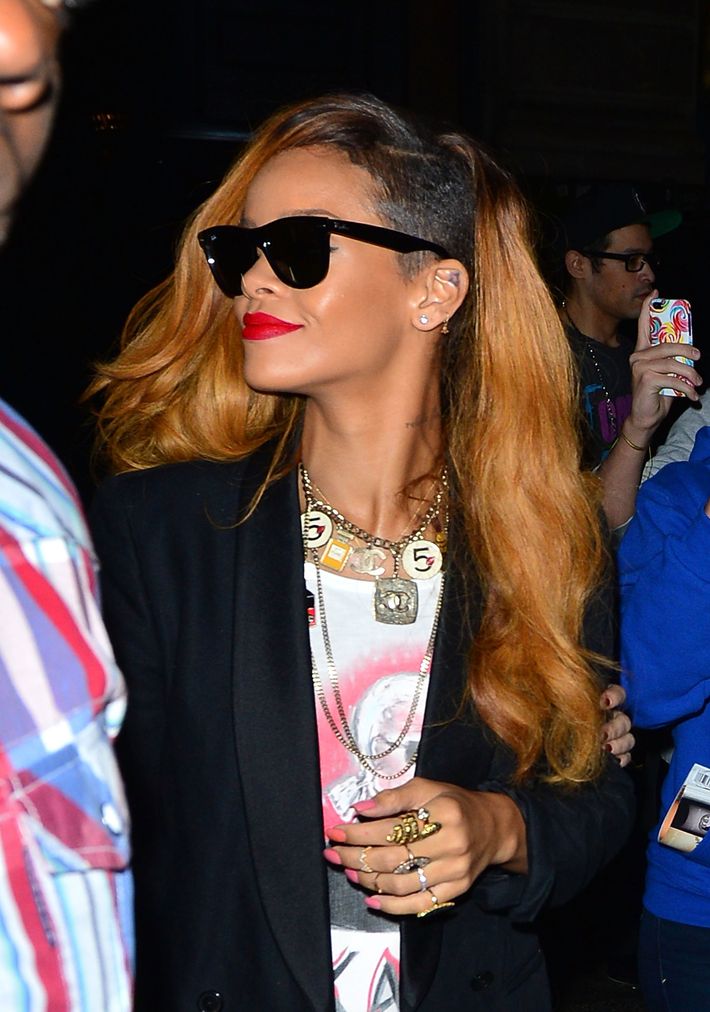 Popularized by a man whose dark beats seem to have frightened half of his follicles out of growing, the Skrillex haircut is an asymmetrical shave on one side of the head that leaves the rest of the hair long. The Skrillex style is a commitment that doesn't seem to have an exit strategy. This trusting rooftop woman was trying to choose whether to crop all her hair to start a slow grow-out or just give up and return to the undercut. She wanted the person wielding the scissors to decide. Luckily, that would not be me.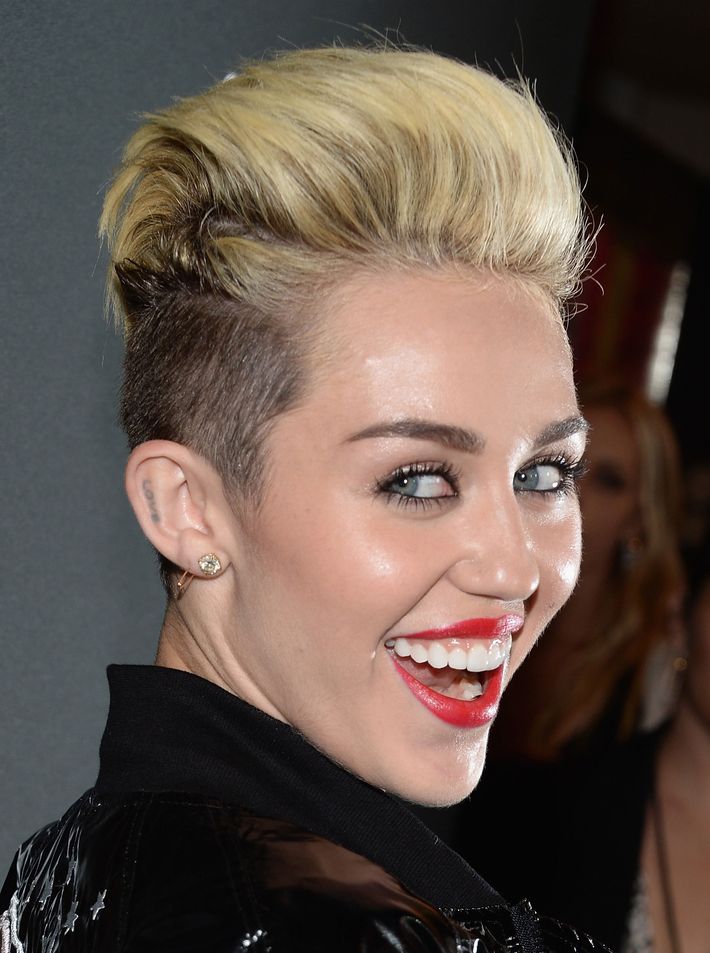 Just as Skrillex's music requires waiting for the drop, so too does the Skrillex cut involve patience and suspense, as the beholder surveys the bald spot before locating a cascade of hair. And in the style of any good EDM concert, Skrillex-cut participants seem to be left excited, confused, and finally exhausted by their situation. Where was the exit again? How does one get out of here?
So is the Skrillex the Hotel California of haircuts? Can you cut down anytime you like, but never leave? And if that's the case, why would anyone put a Skrillex upon their innocent skull?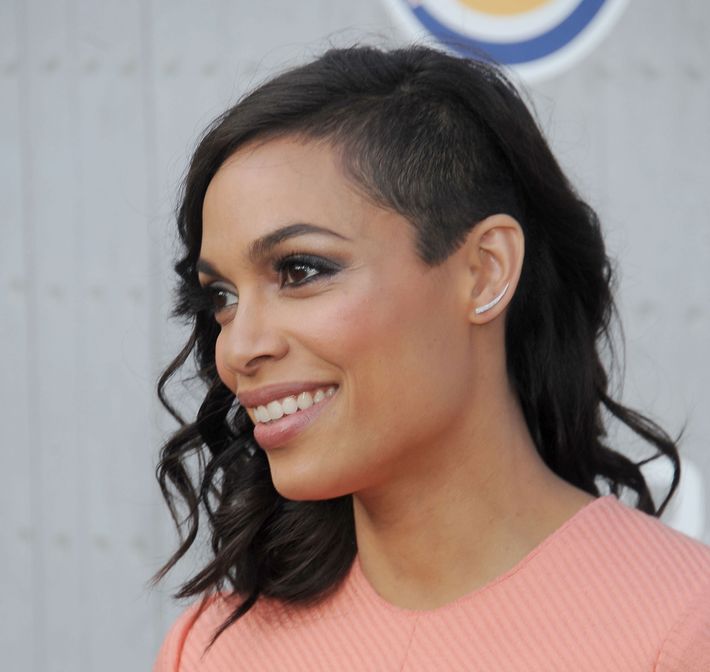 It's worth noting that many people act as if they don't know they even have a Skrillex cut. Rosario Dawson, with her long pretty dresses and elegant smile, seems particularly oblivious. Perhaps this is the haircut aliens would give to their captives before returning them to their earthly homes and erasing their memories. I'm not saying it is; that's just a thought I had.
Natalie Dormer appears to be similarly unaware of her side-shave. Looking at photos of her is anxious-making. It's like seeing someone with kale caught in their teeth or a little pasta sauce on their chin. Excuse me, excuse me — yes, sorry, but I think that a good portion of hair is missing from the side of your skull. I would just want someone to tell me … Yeah, of course! Anytime. Glad I could help.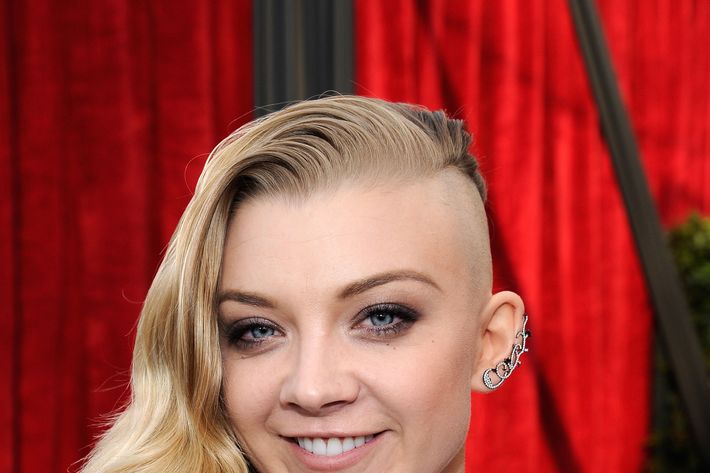 Rihanna's undercut was so sleek it was like a business person's Skrillex, whereas Avril Lavigne appeared to be a kindergarten teacher who had inopportunely fallen asleep amidst mischievous children and art supplies.
Ellie Goulding, Skrillex's erstwhile girlfriend and self-proclaimed true originator of the Skrillex-do, successfully grew out her haircut last year. She gave few details about the process, other than complimenting her rapidly growing follicles. This is accurate, if unhelpful. Speed is certainly valuable in this transition. The molting look suits no one, not even lambs, and no one is as cute as a lamb.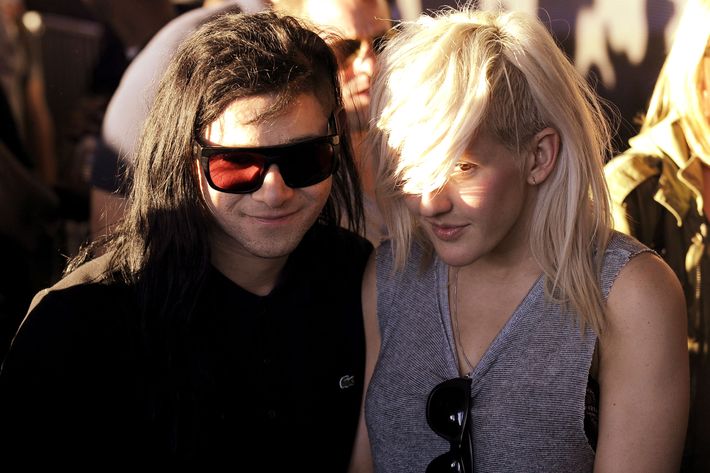 Most celebrities seem to be going for methods of distraction. Kesha once tried to hide her undercut, a spritely nubby Skrill, with some glimmering studs. The proud patron of the mom-Skrillex, Jada Pinkett-Smith, has been trying out side-sweep coverage. Miley Cyrus, sporter of a rockabilly Skrillex, is working with the topknot strategy. She has engaged in a rapid-fire crafting spree to create various items to deflect attention. For example: an insane cap.
But aside from simply covering up one's hairstyle or zipping oneself forward into the future, is there any way to transition elegantly out of a Skrillex? Is there an option to seamlessly detach from your Skril? Is there a proper method to leap into a new current, like the accomplished trend-swimmer you know you can be, if it weren't for this unevenly shorn spot that's holding you back? 
Without further delay or vamping or avoiding the question or changing the topic any longer, here is how to grow out your Skrillex hair:
Step 1: Don't have done that thing that you did.