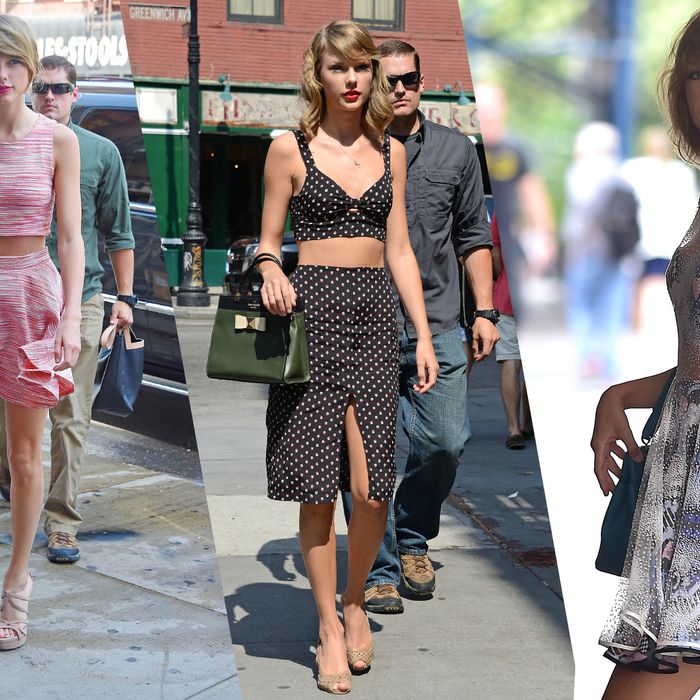 Photo: GC Images/Getty Images
One little-discussed benchmark of female maturity is when a young woman figures out what silhouette most flatters her (inevitably somewhat disappointing) adult body. Taylor Swift, 24, appears to have made the transition this summer.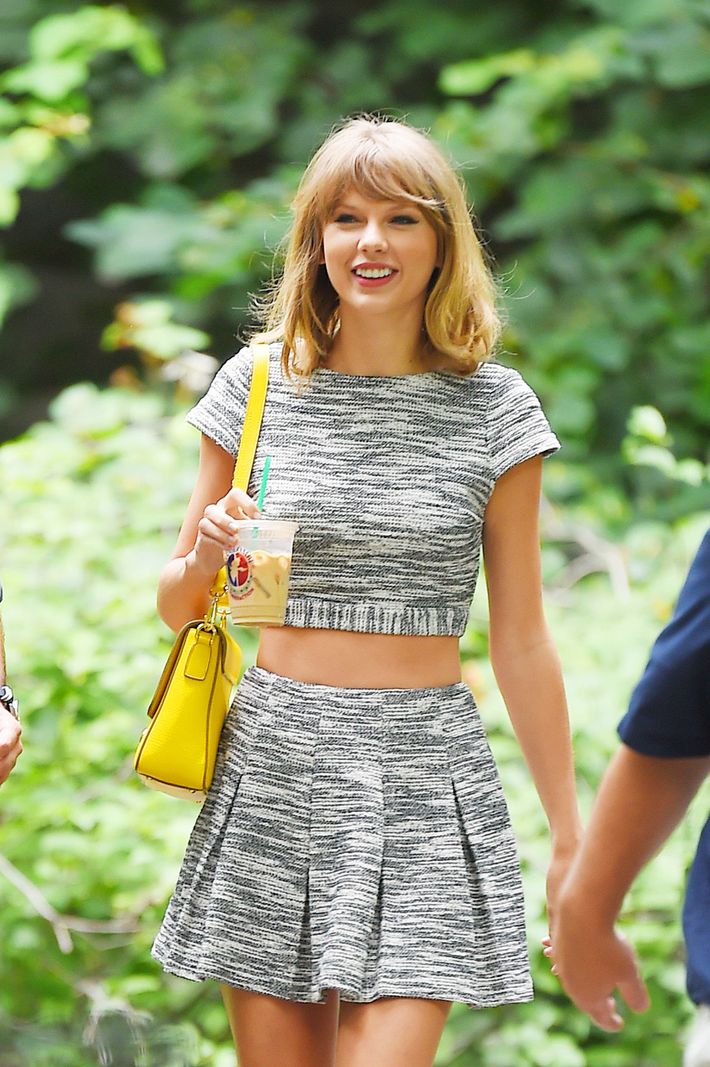 Four times in the past six weeks, Swift has been photographed wearing a fitted crop top with a matching high-waisted flared skirt. I say this not in a catty, she-must-really-love-that-crop-top way. Wearing variations on the same outfit every day is one of the chief consolations of growing up. It looks good every time.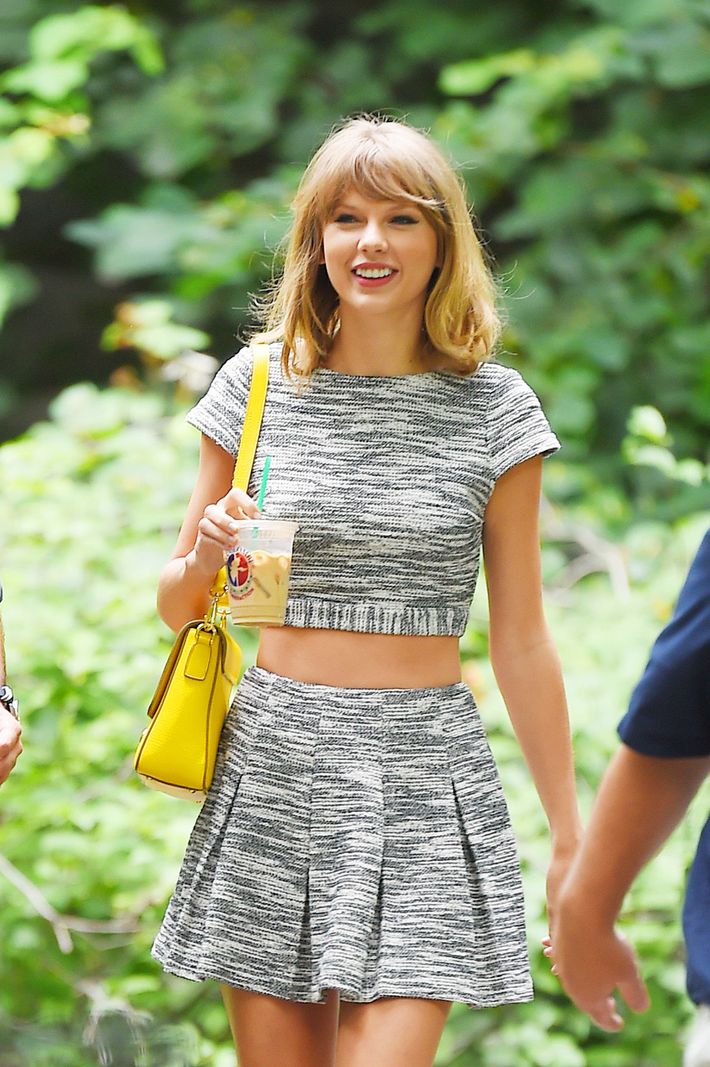 But Taylor Swift, who looks tall and thin even standing next to BFF Karlie Kloss, could pull off whatever unforgiving outfits get sent down runways. Why would she choose a uniform that — by exposing the narrowest part of the waist — flatters most? One Cut theory is that it allows Swift to capitulate to the crop-top trend without exposing her belly button, thereby maintaining android-level physical perfection. (Belly buttons, like nipples, are reminders that women are animals, not Photoshop illustrations.) Another is that it's the most ladylike way to cool off. She's an android and a role model.