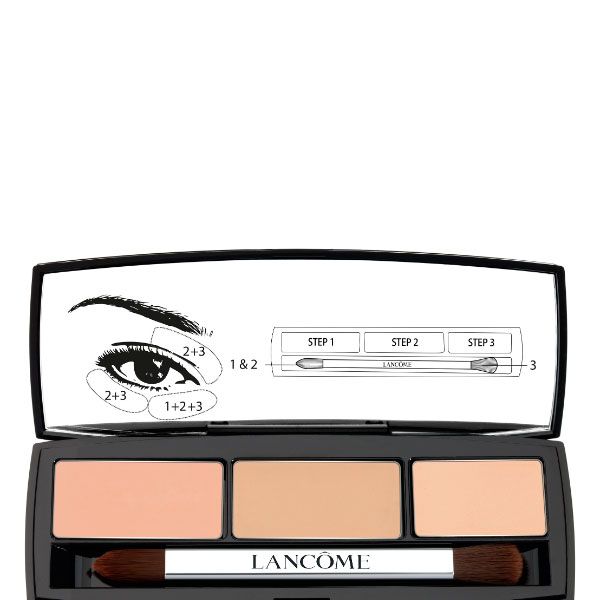 Stella Bugbee, the Cut's editorial director, is a firm believer of not covering up your under-eye circles, if possible. "At all?" I said in disbelief when she first told me this. "At all. I just think it looks like too much makeup," she explained. Stella takes a rather French approach to under-eye circles, believing that a little bit of darkness under the eye can look chic (Carine Roitfeld is not exactly known for a radiant under-eye).
I take the opposite approach; I want my under-eye area to look like I'm 16. Lancôme's Le Correcteur Pro Concealer Kit is the Goldilocks-ean solution that satisfies both of our cover-up approaches. It comes with three rectangular wells of corrector, concealer, and powder. The wells allow you to experiment with coverage as you will, and the formula is thin and smooth. This texture makes it easy to start out with sparse coverage and build up gradually. For those who want a more maximalist approach to under-eye correction, the mirror in the compact even contains a paint-by-numbers diagram to under-eye concealment. It comes in eight different shades.
Lancôme Le Correcteur Pro Concealer Kit, $38 at Nordstrom.