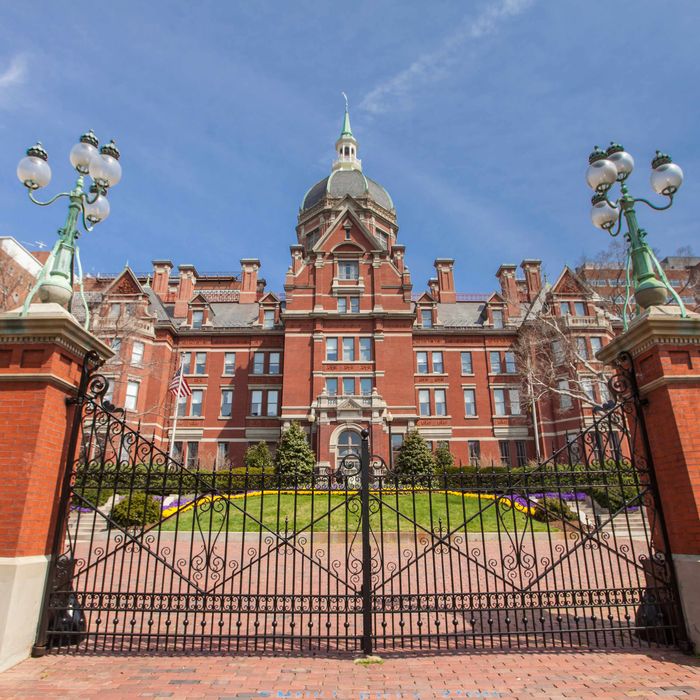 Photo: Richard T. Nowitz/Corbis
The 8,000 patients whose pelvic exams Dr. Nikita Levy secretly taped will receive a $190 million settlement from Johns Hopkins University, his former employer. Dr. Levy was fired in February 2013, after news broke that he had illegally videotaped and photographed his patients during exams using a pen camera he wore around his neck. Investigators discovered over 1,200 videos saved on his computer. (Dr. Levy committed suicide shortly afterward.)
"All of these women were brutalized by this," said Jonathan Schochor, an attorney for the victims. "This breach of trust, this betrayal — this is how they felt," he told the AP.
"I can't bring myself to go back," said one patient, who had been seeing Levy for 20 years. "You're lying there, exposed. It's violating and it's horrible, and my trust is gone. Period."
According to the AP, the settlement is one of the largest of its kind.