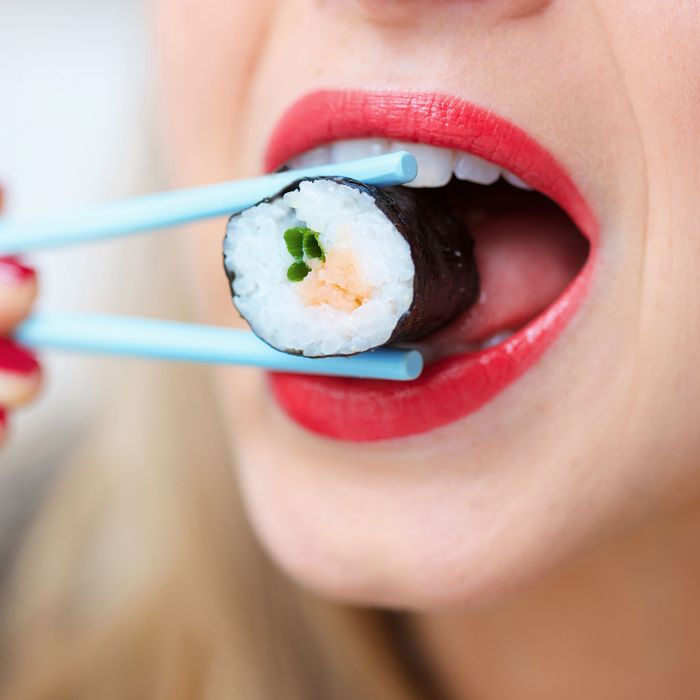 Photo: Jutta Klee/Getty Images
A new body of diet research is focusing on how you chew versus what you chew. The Wall Street Journal rounded up emerging technology that will help users stick to the "small bites, chew slow " diet philosophy.
One company is working on a talking plate, while another plans to release a fork that vibrates when you eat too fast. Researchers at Clemson University have developed something called the Bite Monitor, which is like a pedometer for the mouth, designed to track users' daily bites. According to the researchers, the optimal number is 100 bites in a day — which works out to roughly 1,700 calories for men and 1,100 calories for women.
Okay! That seems simple. But what about soup? You don't bite soup. How many bites am I taking if I slurp a bowl of soup? Is there a direct slurp-to-bite conversion? Other questions: If I can eat two thirds of a bacon cheeseburger in a single bite, does that still count as one bite? If so, the "100 Bacon-Cheeseburger Bites Diet" might be the most successful diet yet.