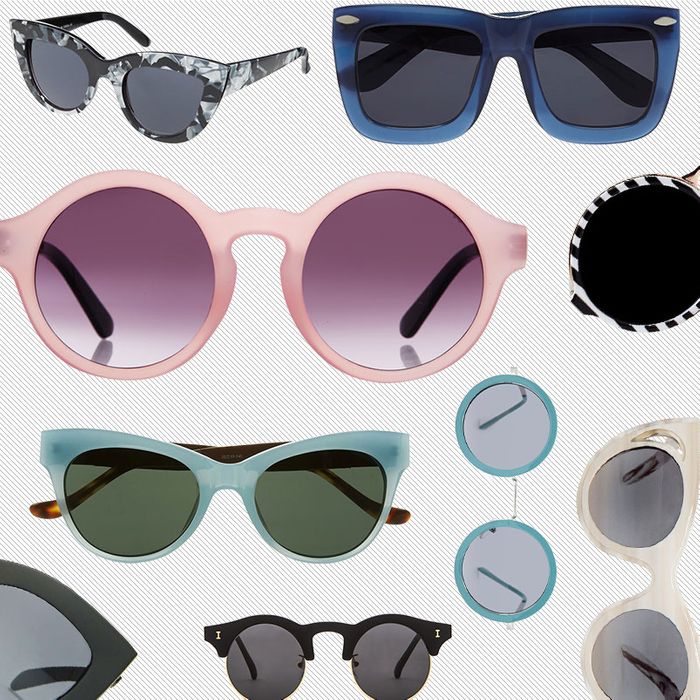 Just because it's fall doesn't mean we have to ditch sunglasses, that summer necessity. Besides, it's a proven fact that they make us more glamorous and mysterious. And Lord knows anything capable of that is money well spent. We've rounded up a variety of different colors, styles, and shapes that put a fun twist on some classic designs, so while you're stocking up on your fall accessories, pick up some bold sunglasses to add a little warmth to the chilly autumn days.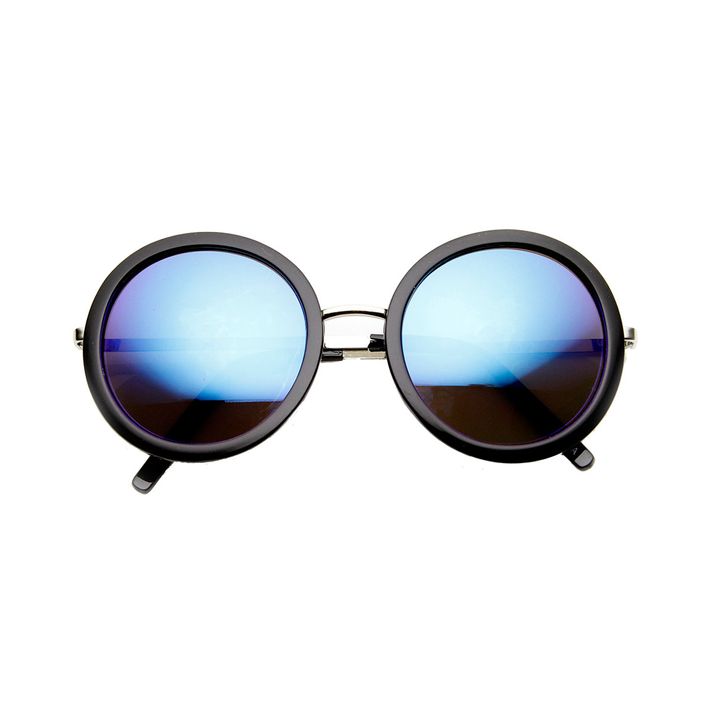 Round and Polarized
The bright blue lens and thin black frame give them a futuristic vibe. Pair them with an embroidered midi dress or patterned jumpsuit.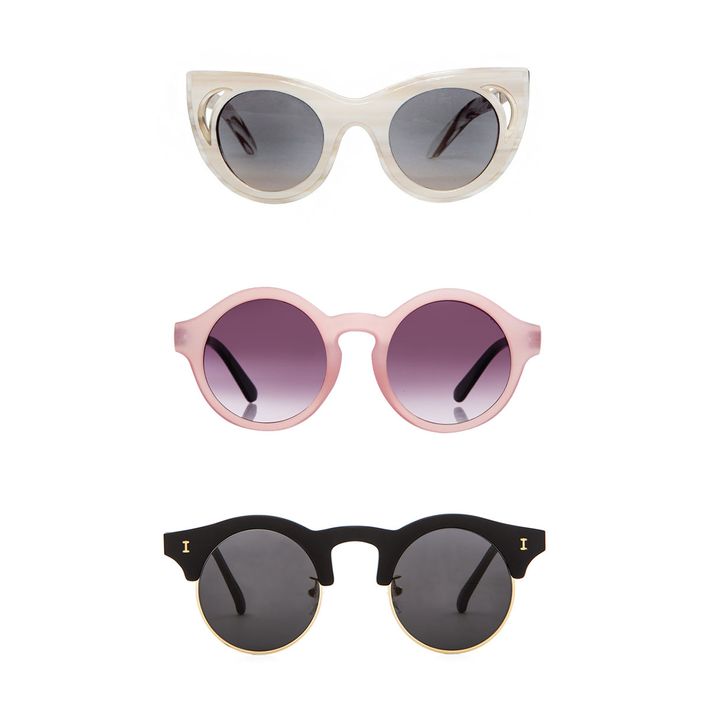 Interesting Shapes
The crescent-moon cutouts of the Alice McCall sunglasses put a playful twist on an already retro design, which look great with a shift dress of the same color. The AJ Morgan (middle) and Illesteva (bottom) give a sleek look, and soft finishings are best matched with layered sweaters or a quilted jacket.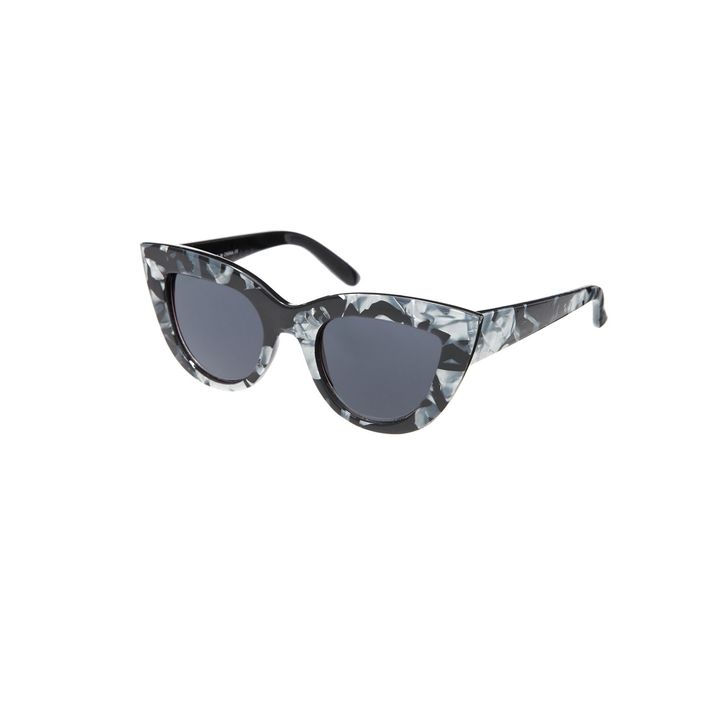 Marble Cat-eye
I'd wear these with a simple black-and-white patterned, knitted sweater and skinny jeans.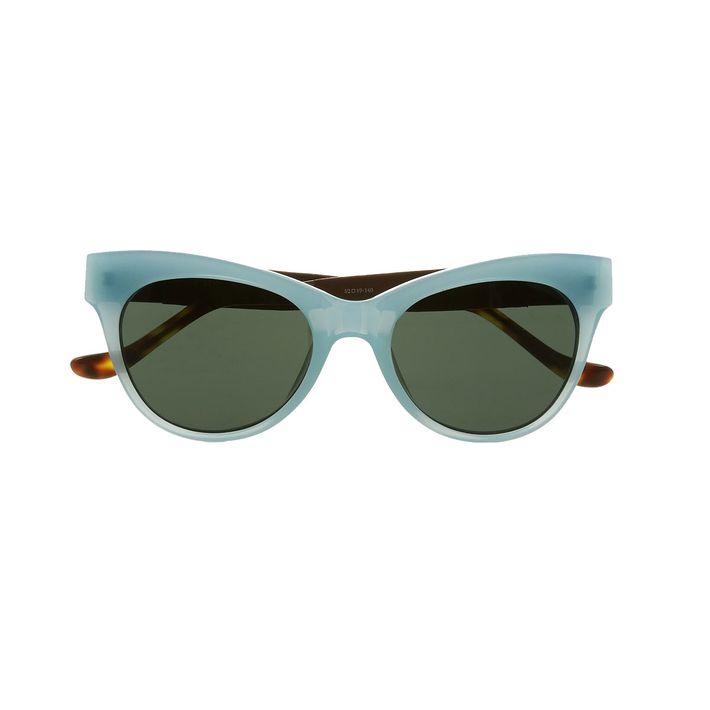 The side leather detailing and the cool blue color complement rich fall hues, like maroon and golden yellow, and look great with an oversize wool coat.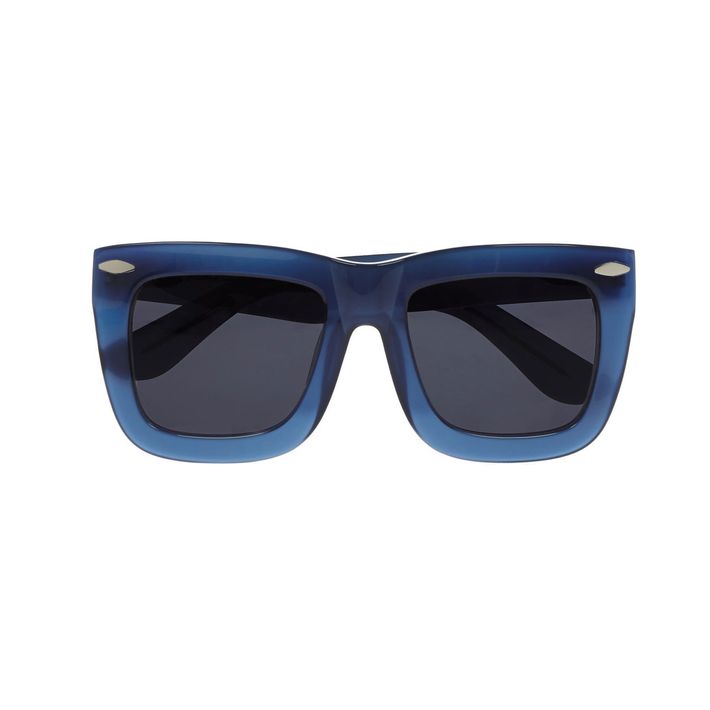 Big and Boxy
These oversize frames may seem a bit daunting, but pair them with a simple striped T-shirt and light washed jeans for a polished look.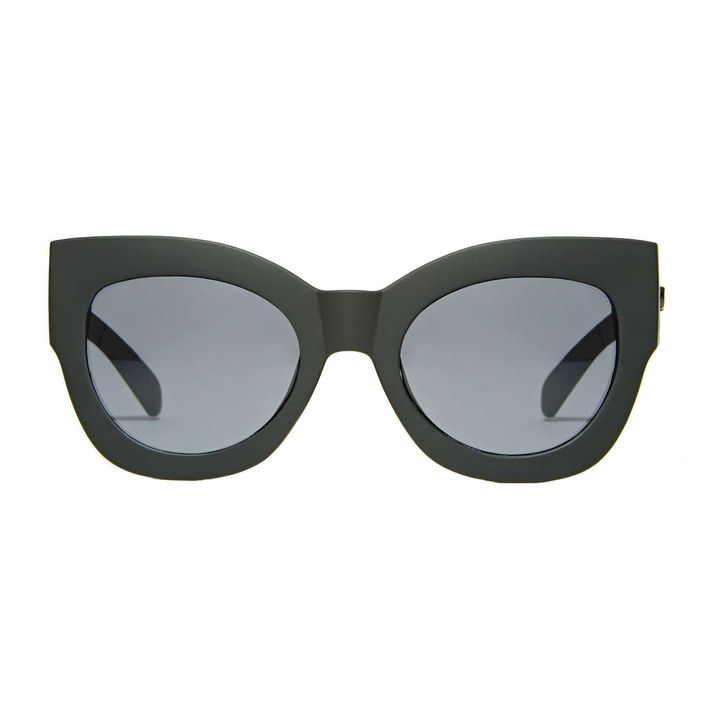 Boxy Cat-eye
The matte finish and cat-eye shape feel rock and roll with a twist when styled with a black leather jacket and short-heeled booties.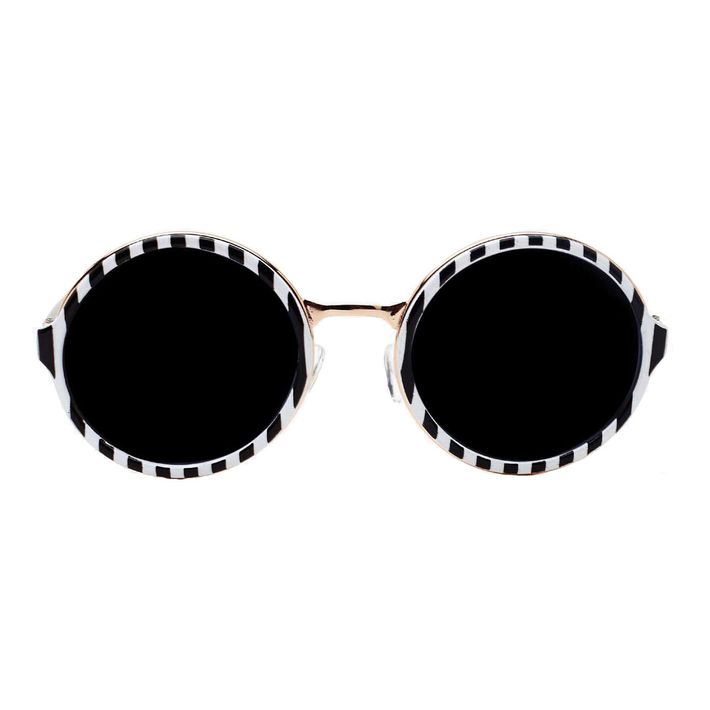 This pattern and round frame feel slightly mod but would make a nice contrast when worn with a graphic T-shirt or a boldly patterned dress.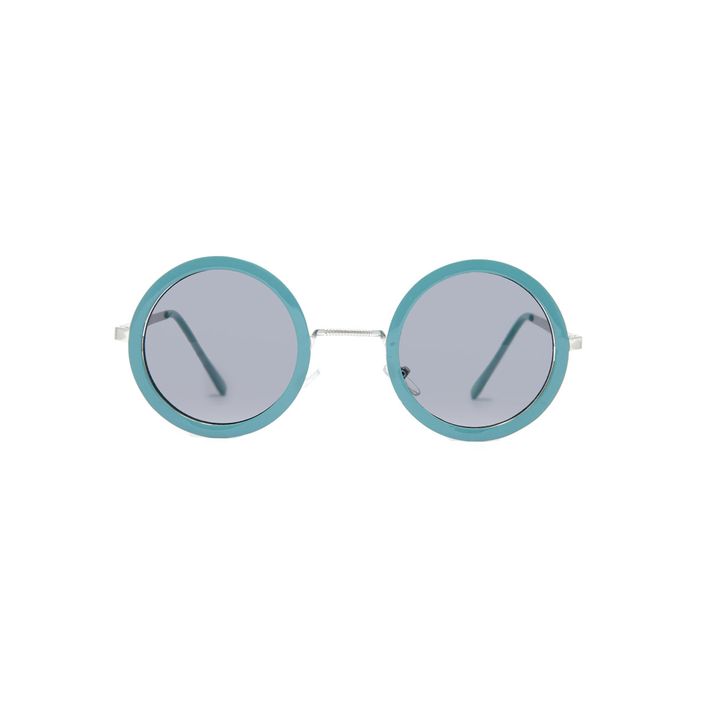 Skinny and Round
Try wearing these thin turquoise frames with rich tones. We're thinking of a burnt-orange Jersey dress or an oversize brown trench coat.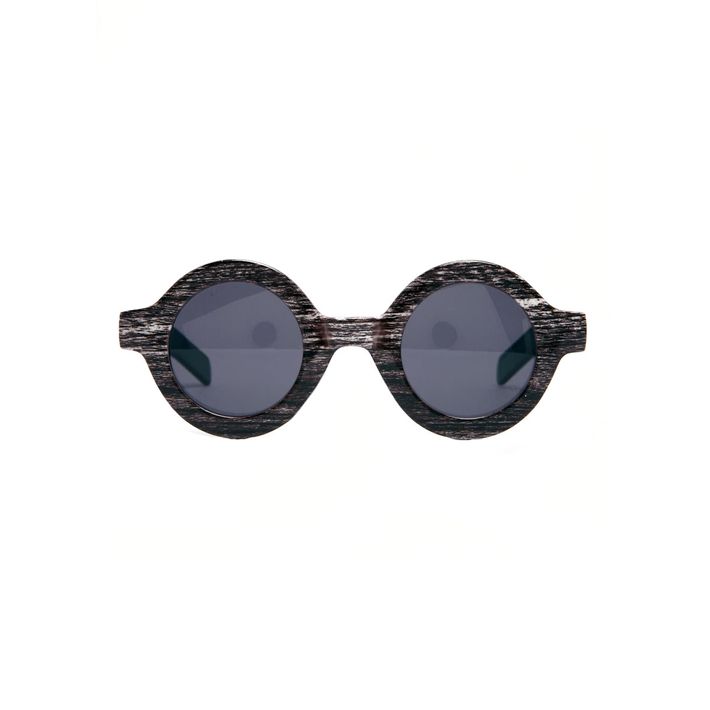 Round and Chunky
The graphic wood print of the frame sets an earthy tone that pairs nicely with a bright emerald green sweater or a tan wrap dress.