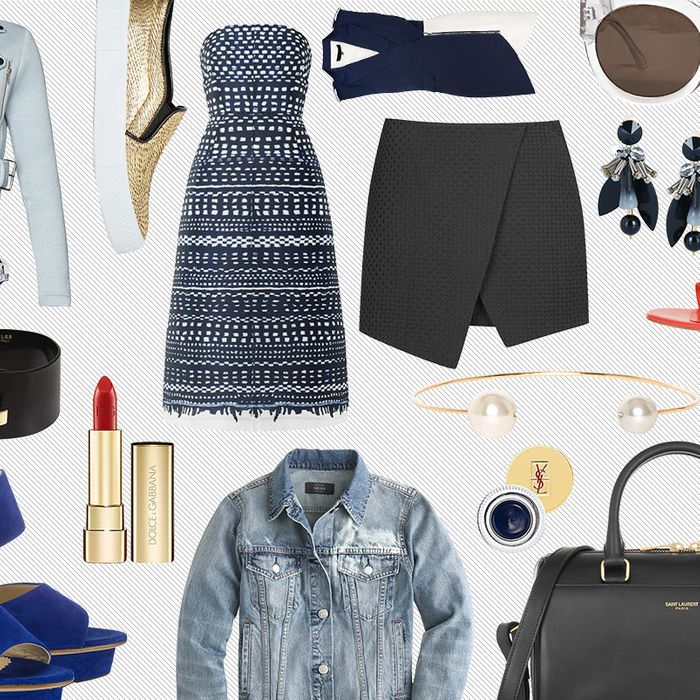 We've been too focused on caftans and Birkenstocks this summer to realize that it's actually going to be cold soon. But, with September less than a week away, it's time to get our acts together and begin the daunting task of dressing for fall.
Every year, there's a tendency to get the usual stuff — boots! layers! knits! — but, the change in season doesn't have to keep you in a rut. While you're stocking up, you might as well upgrade your look in little ways. Do you have a tendency to rely on heels too much? There's a cool mod boot for you. Don't like wearing tight, fussy dresses? There's a comfortable one that you can wear with sneakers, no problem. Taking cues from street style, we devised outfits to inspire a new, polished look for fall. Click through our slideshow for five ways to get in gear.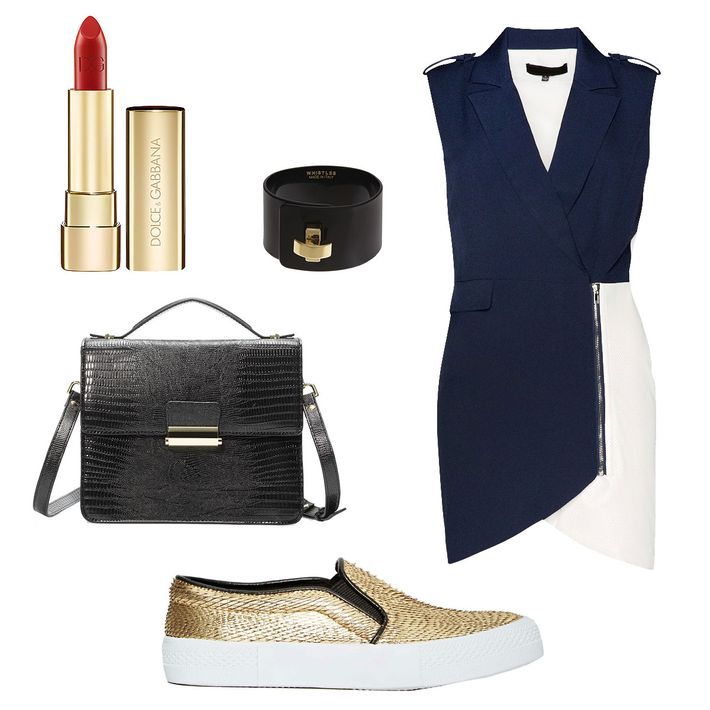 Mix a Chic Office Dress With Dressy Sneakers
There's nary a body-con dress in your closet because you hate the sucked-in feeling. If you want to feel comfortable, try this roomy, breathable dress that still looks sharp, thanks to its contrast panels and detailing. Pair it with dressy sneakers for a little edge.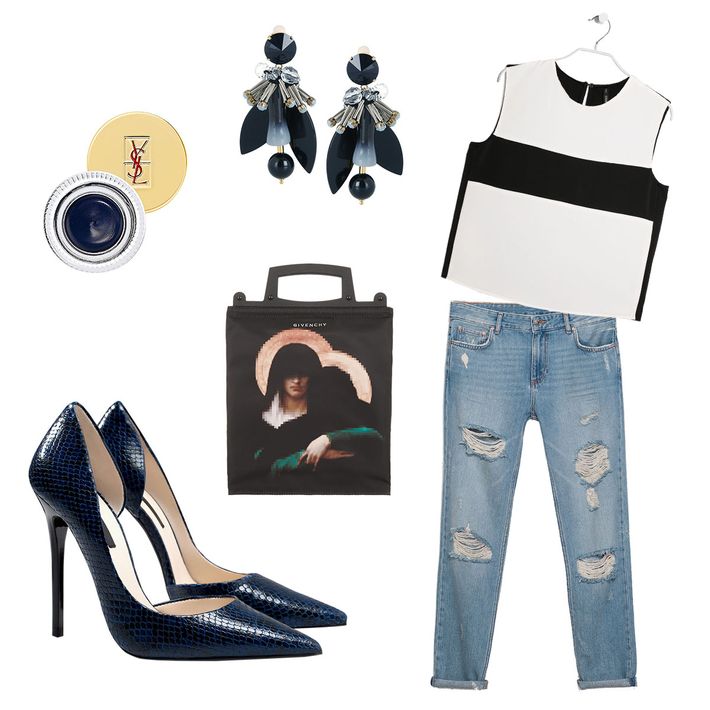 Dress-Up Ripped Jeans
Are you always in a skirt or dress, and feel unsure about how to style jeans? Surprise everyone when you show up wearing ripped denim, which can still be sexy — especially when paired with heels like these.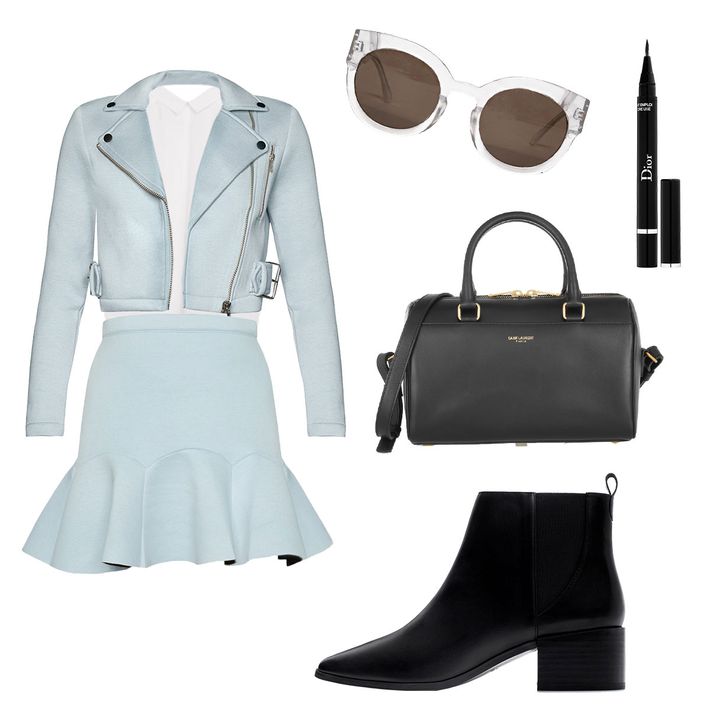 Go for a Mod Ankle Boot
If you're never found in heels shorter than three inches, try giving your arches a break (however high they naturally are) with a mod bootie featuring a stacked kitten heel. You'll find that these actually leave a more lasting impression than heels, especially with a look like this one.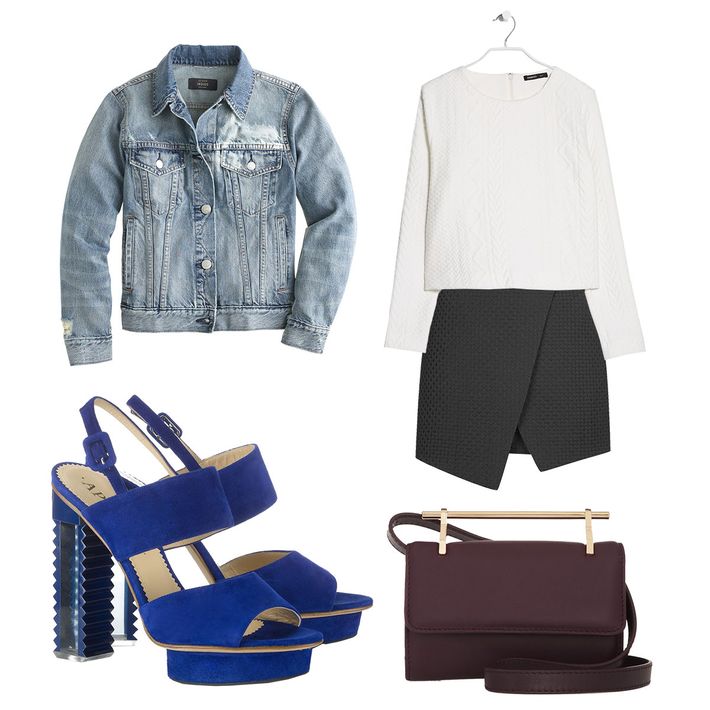 Try Pairing a Miniskirt With Chunky Knits
If you love a midi-skirt, try going short. Dust off an old mini or grab this Topshop skort and layer it with something chunky like a sweatshirt and a jean jacket.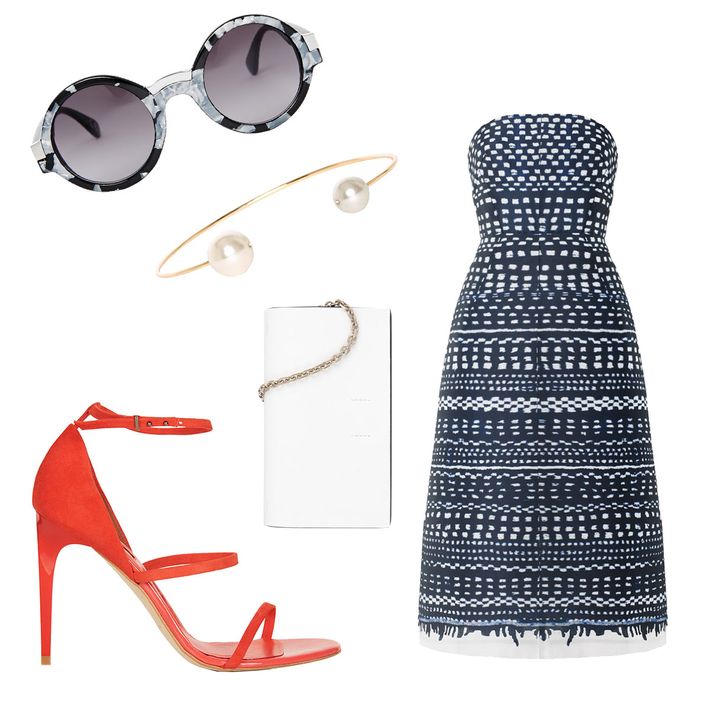 Pair a Patterned Dress With a Bold Shoe
If you gravitate to pant suits or jeans and dress shirts, try switching it up with an easy, midi-length dress. If you're daring enough, pair it with red heels — or your favorite flats.