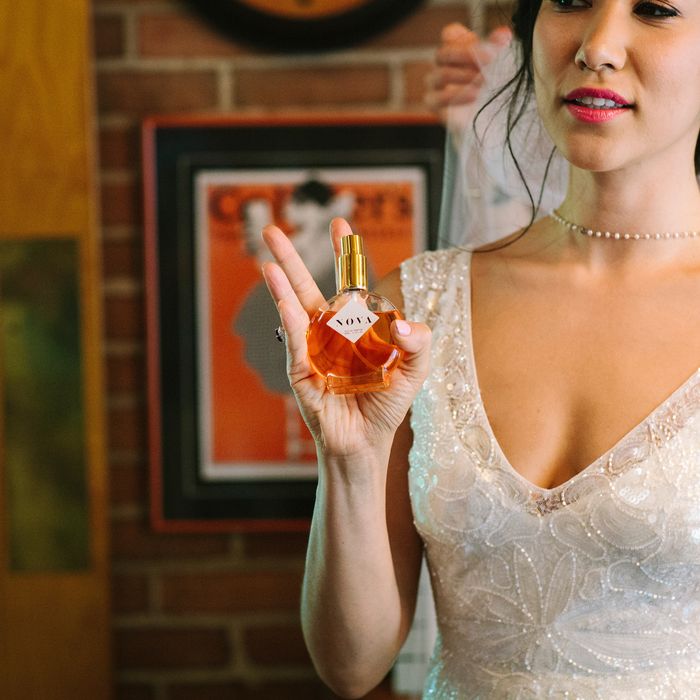 Season after season, the fragrance industry tries to capture the scent of love (or at the very least, sex, lust, and seduction). Perfumers have played with musk and white florals like tuberose and gardenia to endlessly riff on the theme. But when it comes to their own wedding day, what scents do perfumers choose for themselves? What fragrances do they choose to stir eternal olfactory memories? To find out, the Cut interviewed five perfumers for advice about choosing a wedding scent and (when applicable) the thought process that went into selecting or creating the scent for their own special day.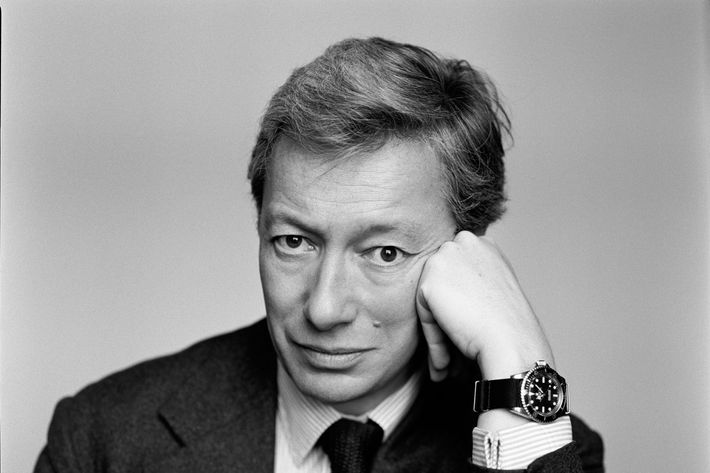 Frédéric Malle
I wore a little accord that Dominique Ropion made years ago, which was very schematic, but me. The funny thing is that we developed this thing 12 years ago and it became Vetiver Extraordinaire. Find a perfume that will turn you into what you see as the prince or princess version of you. Your wedding is that one day in your life where every eye is on you, so every nose in the room might as well be in sync! One wants something that diffuses. This all equates to a fresh lilac or lily of the valley, like En Passant, for instance, or to a fresh tuberose, such as Carnal Flower. Don't put tons of perfume in one spot. Put a bit on you, on your dress, and in your hair, which is the best natural diffuser.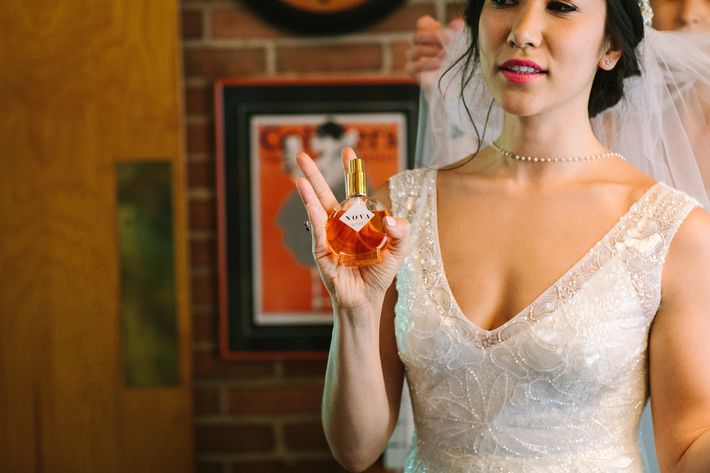 Julia Zangrilli, Nova
It didn't strongly land that I wanted a special wedding-day scent until about six months before the wedding. I realized that I wanted to create a totally new memory with the scent and that I wanted to be able to evoke only that memory when I wore it in the future. I was having a formal wedding in the woods. My dress was a sequined white (not ivory) sheath by Rosa Clara with minimalist design. I was thinking simple, elegant, cool-toned, with a few interesting decorative notes. I listened to my wedding playlist on repeat (especially my first-dance song "Bring It on Home to Me" by Sam Cooke). I wanted to evoke blooming romance and created a fresh romantic rose-jasmine blend with a really light, crisp base. My husband did notice and he thought it was beautiful.
Christopher Brosius, CB I Hate Perfume
A very good friend of mine was going through an awful divorce. She said, "Christopher, you'll get this. When I met my husband I thought he was funny, charming, and handsome, but I never liked the way he smelled." I said, "Sweetie, what were you thinking? Never marry anyone if you don't like the way they smell! There's a reason for that! If you had just paid attention to that one simple, basic fact, you could have spared yourself years of pain."
I rarely do custom wedding perfumes. But my recommendation for people looking to choose a wedding scent is that it should be chosen by both parties. A wedding perfume has the chance to imprint that event on both parties in a very special way.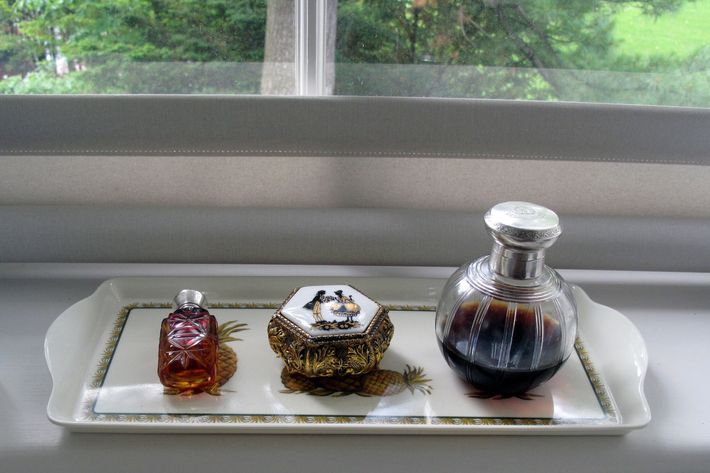 David Moltz, D.S. and Durga
For my wife, Kavi, I went a little much. Since she's Indian, the wedding was three parts: the mehndi, which is the big party the night before, then the wedding ceremony, then the reception. I made three custom perfumes and sourced really old bottles and vintage trays for each. Every one was delivered to Kavi with a note that was sealed by candle wax.
The first scent was a neroli for party time. I got the rarest expensive thing you could never mass-produce, and that went into an Edwardian–era cut crystal with a silver flip top. That came on a pineapple tray because our wedding was pineapple-themed. For the ceremony, the scent had to be the most rich, unctuous thing. It was daffodil, rose, orange blossom, and super heavy, and came in a little tiny French bottle from the 1940s. Then for the nighttime, it was big and loud and sexy fun with big florals. That one came in a turn-of-the-century round crystal bottle.
Kavi came down the aisle in a super-dramatic red sari with tons of 24-karat gold. I could smell her when she came down that way. I never, ever think I'm trying to capture the scent of love. That sounds corny to me. It was really about her favorite things and complete and utter decadence.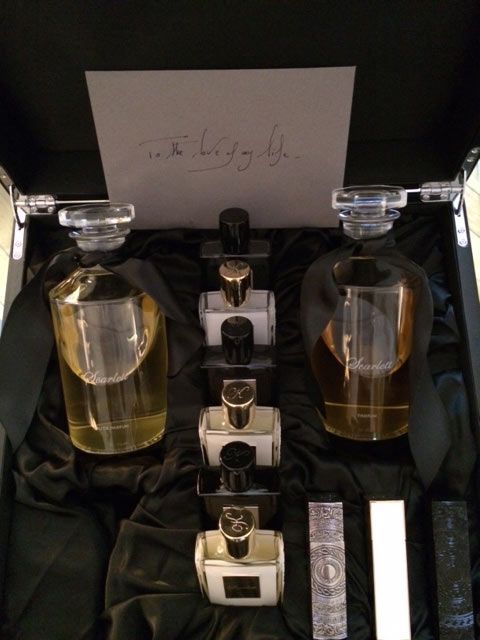 Kilian Hennessy, By Kilian
When you love someone, you offer flowers. The scent for my fiancée, created by Calice Becker, is a bouquet of flowers built with the most beautiful and expensive flowers we can work with: tuberose absolute and concrete extractions from India, jasmine absolute from India, iris butter from Florence, rose absolute from Turkey, ylang-ylang from the Comores, orange-blossom absolute from Morocco. This scent is a bouquet of the most gorgeous yet erotic flowers I could think of. It took me 36 trials to get to this very specific balance I was trying to achieve between the flowers and the more oriental notes. I named it "Scarlett" after my nickname for her for Vivien Leigh's character in Gone with the Wind. I hope when people smell her scent that it is something they have never smelled before yet it is very familiar, like a timeless flower. That it embodies who she is: romantic and narcotic. That it is her! But more importantly, that she smells absolutely divine.