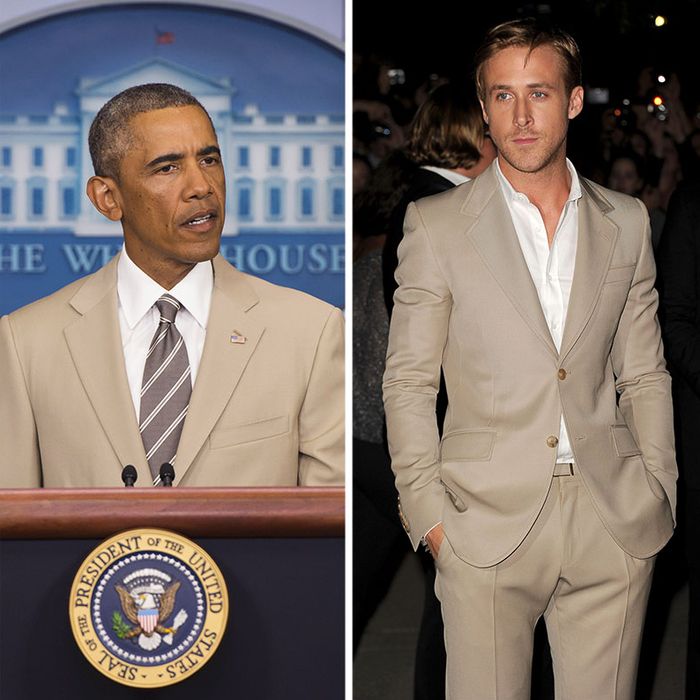 Poor Obama. Today, during a White House briefing, the POTUS tried to mix up a summer of somber suits with a jaunty tan number. It backfired, and instead Twitter erupted in laughter over his "sad beige suit." Give a guy a break! Dad was just trying to honor the final weekend of the summer months with some warm-weather-appropriate khaki.
Are you wondering, Can a man even wear a tan suit and look sexy? The answer is yes. Here, for you, Obama, are seven men demonstrating the right to rock a summer suit. Next time, you can look resplendent in tan instead of normcore in taupe:
Brad Pitt in the "Wealthy Italian Gigolo" tan suit.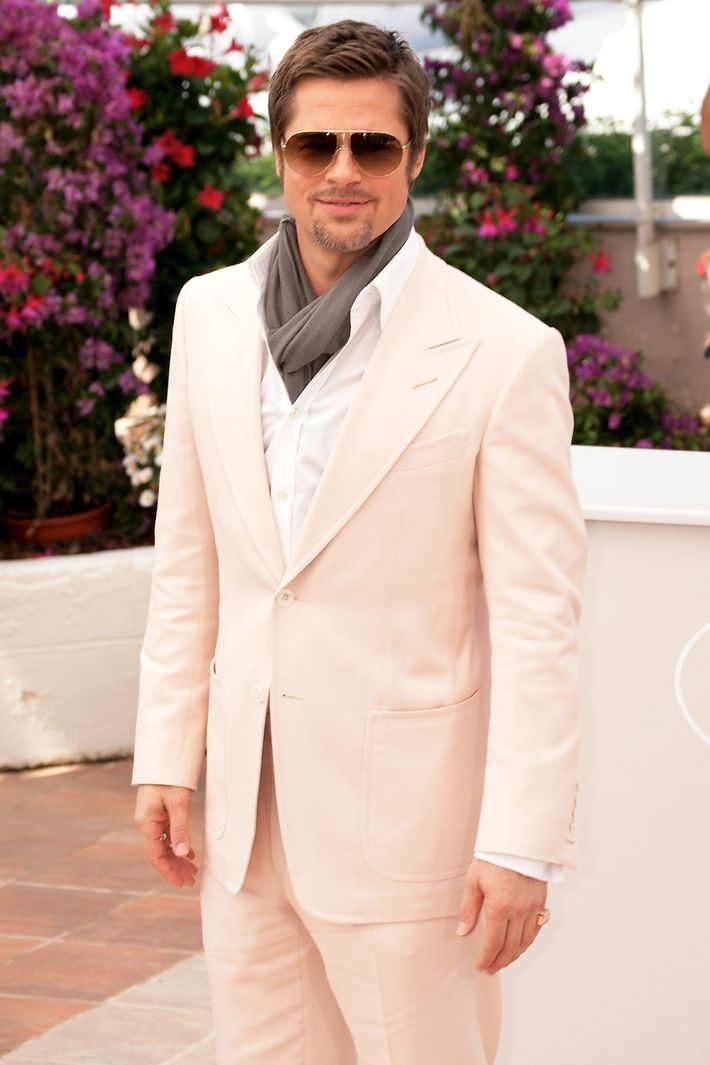 Robert Redford in the "Harried, Gruff, and Handsome" tan suit.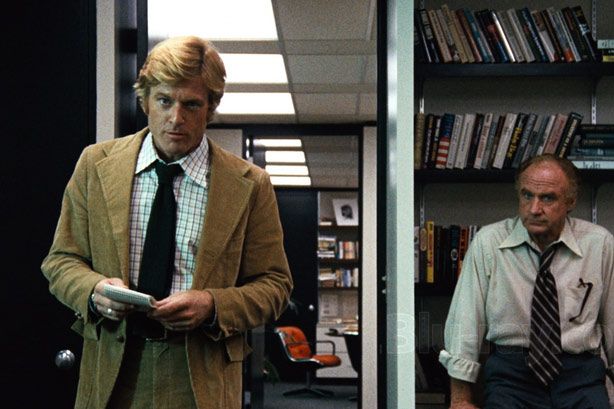 Ryan Gosling in the "I'm Just Too Pretty to Sleep With" tan suit.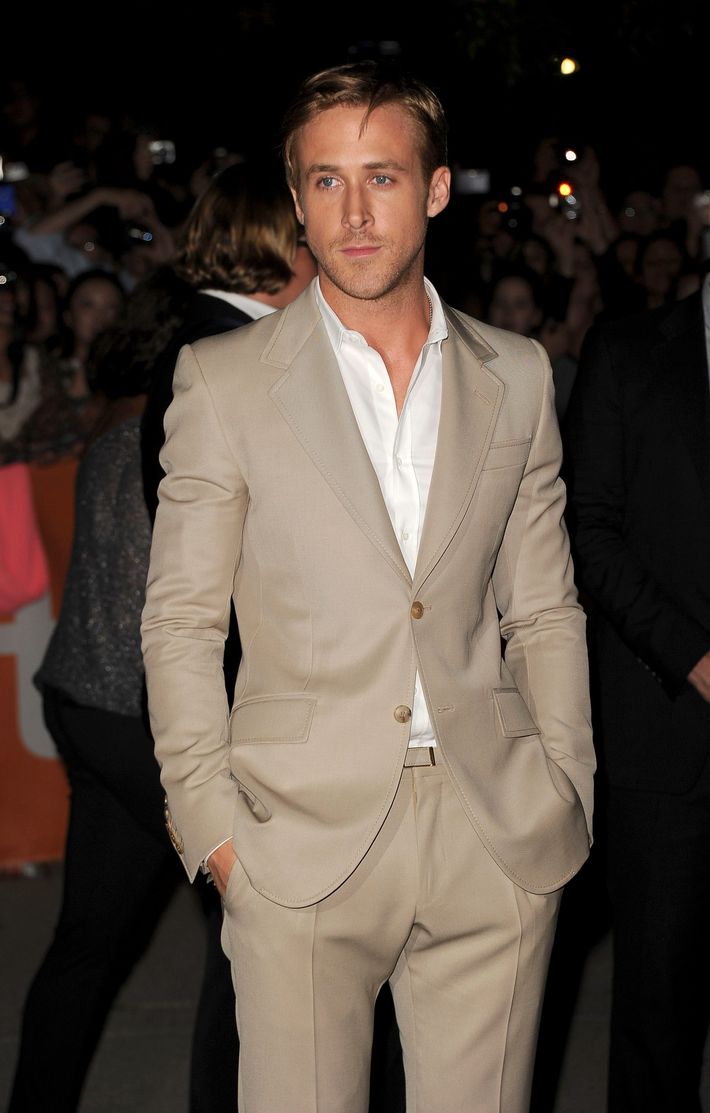 Prince Charles in the "I Was Born to Wear Tan Suits" tan suit.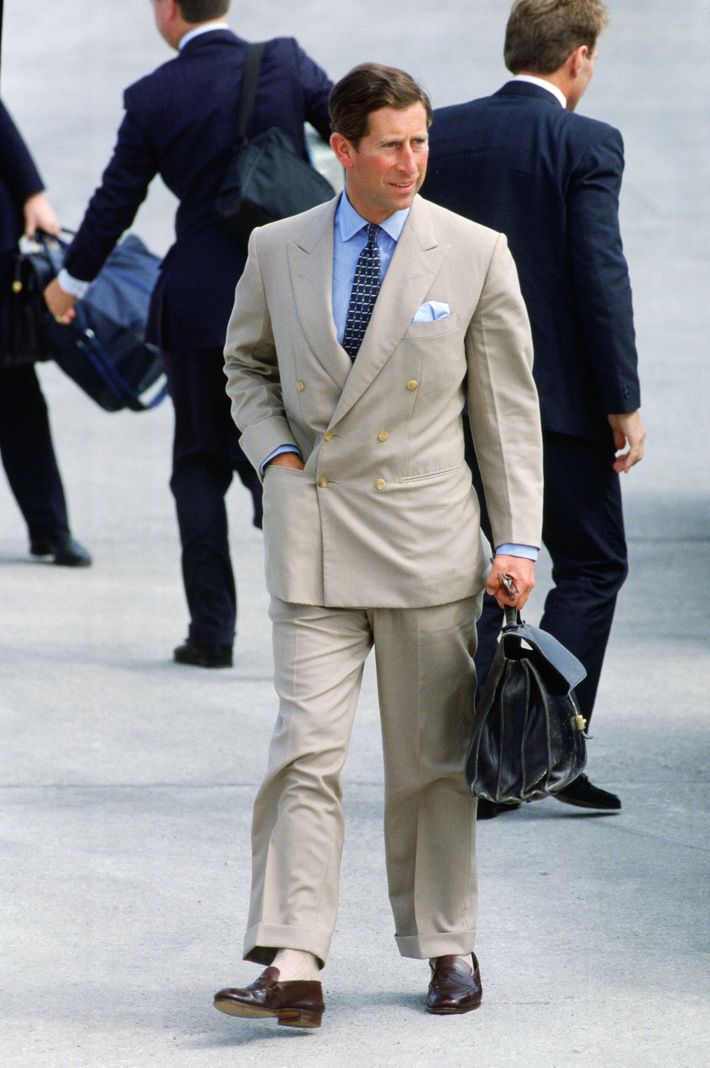 David Bowie in the "Best Ever" tan suit.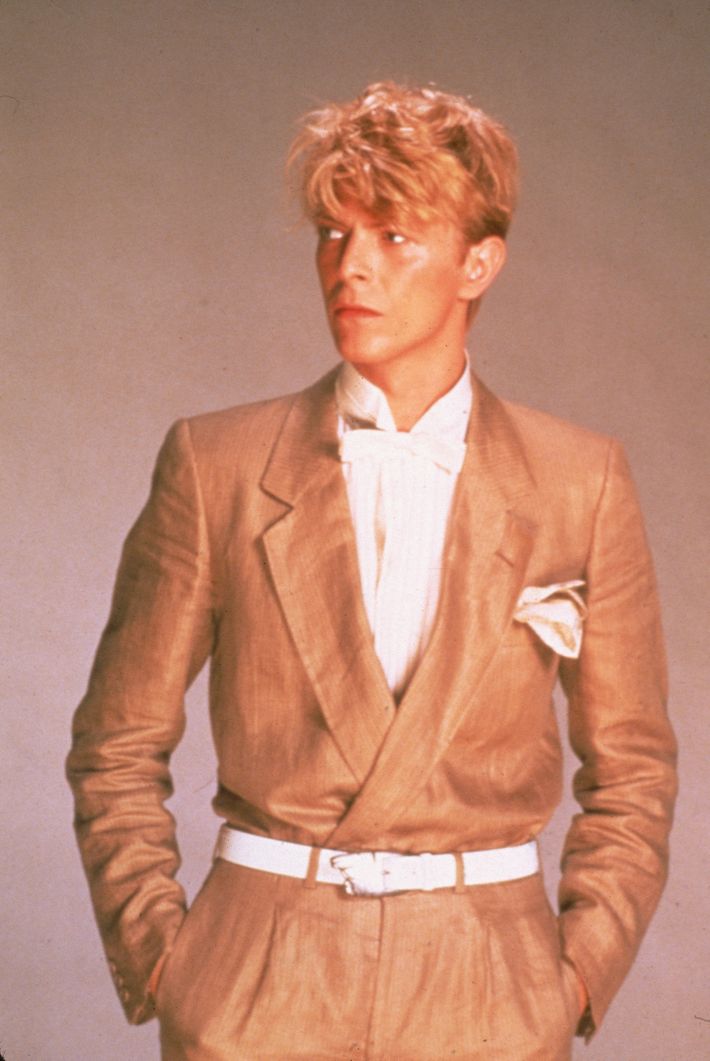 John Legend in the "Smooth Like Creamy Peanut Butter" tan suit.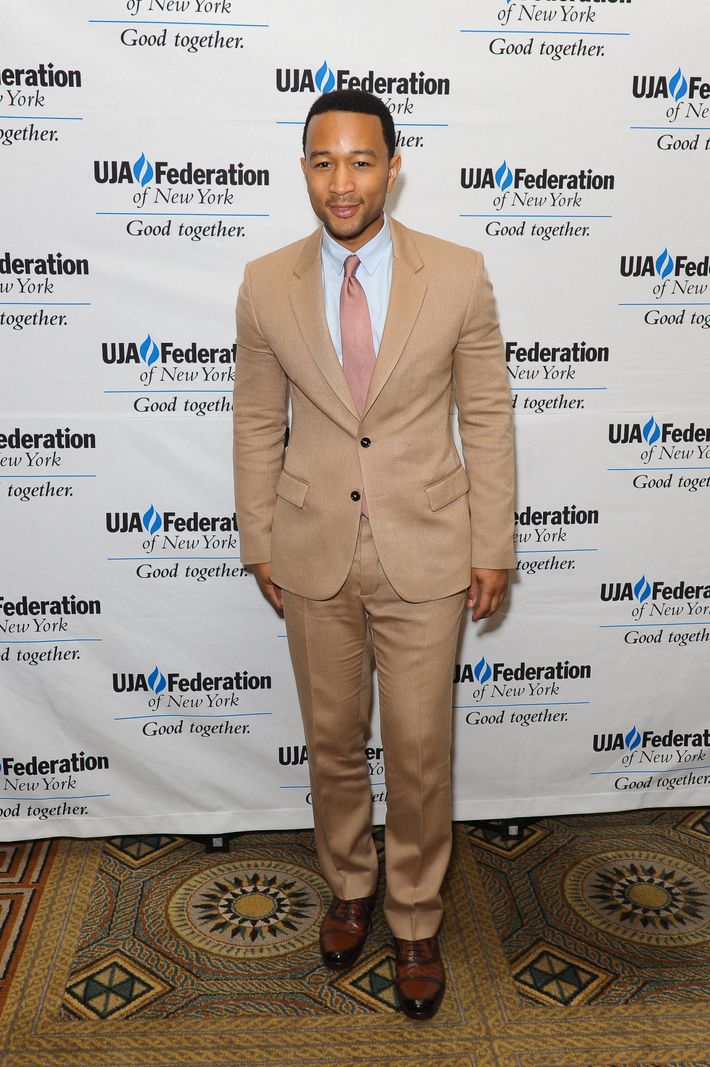 Jake Gyllenhaal in the "I Can Wear This to Every Summer Wedding in Hudson Valley" tan suit.