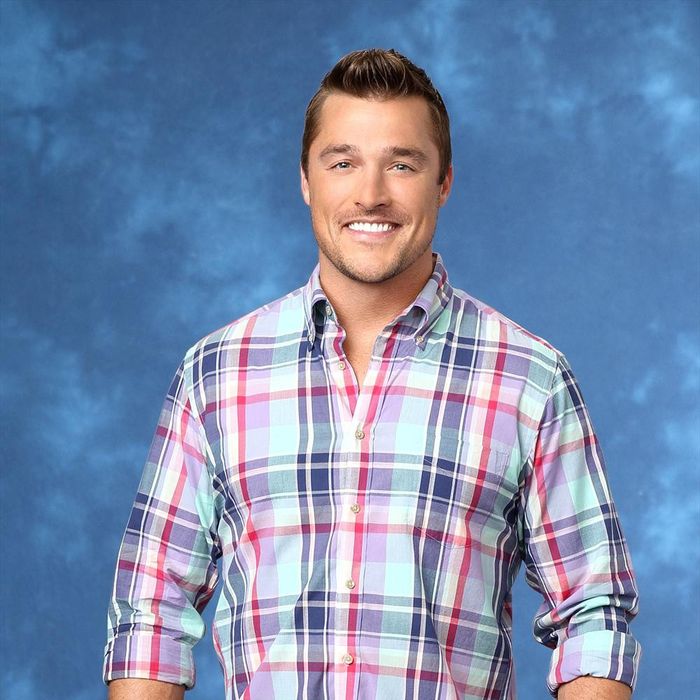 I am sad to report the Change.org petition "Make Marquel Martin the Next Bachelor" did not work. ABC just announced that farm boy Chris Soules is the next bachelor.
A quick refresher: Soules made it to the final three during Andi Dorfman's season. He's a 32-year-old average white guy, a farmer from Lamont, Iowa, who favors bow ties, pants that are a smidge too tight, making out, and hair gel. He's looking for "the one," here to find the love of his life, and ready to settle down with that special someone. He probably owns this J.Crew shirt. But it was his emotional performance during last season's brutal breakup that seems to have clinched his nomination.
Get ready for a season full of tractor shots and boredom. There will be boredom.