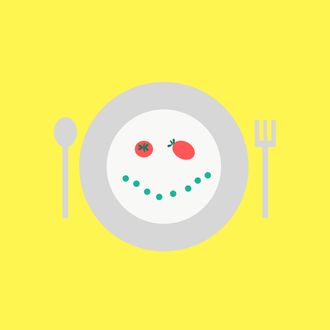 Anorexia nervosa is usually associated with unhappiness, which is understandable given the misery that can come from starvation, malnutrition, and the disorder's many other terrible health effects. But a new study in Clinical Psychological Science argues that to develop better treatments, researchers need to examine the other side of the coin as well: that anorexia sufferers derive a skewed sense of happiness and pleasure from successfully keeping their weight so low.
"What we think happens is that positive emotions become exaggerated and are rewarding these maladaptive behaviors," said [author Edward] Selby. "Since only about one-third of women recover after treatment, what we need to do is gain a better understanding of why these positive emotions become so strongly associated with weight loss rather than with a healthy association such as family, school or relationships."

Previous research into eating disorders has focused mainly on how negative emotions, like being sad, angry, or having a lack of control contribute to anorexia, an emotional disorder characterized by an obsessive desire to lose weight by refusing to eat. "Up until now," Selby said, "there has been little analysis of empirical data that could help gain insight into how positive emotions are distorted by those suffering with the illness."

In this study, Selby and his colleagues found that the women in the study who had the most difficulty understanding how to recognize when positive emotions were becoming skewed, engaged in more frequent anorexia-type behaviors like vomiting, laxative use, restricting calories, excessive exercise, checking body fat and constant weight checks.
Part of the challenge, then, is to get them to stop reacting to these positive emotions in ways that reinforce the behaviors. Not an easy task.