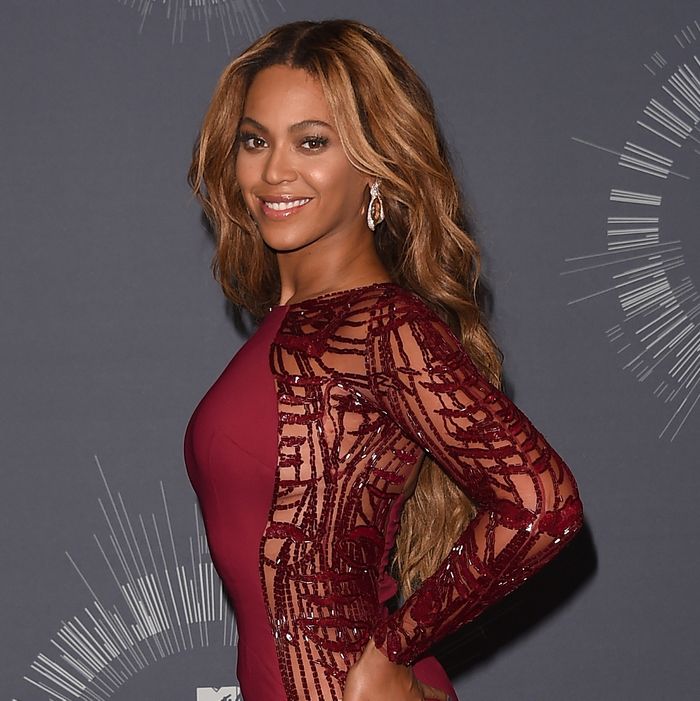 Photo: Jason Merritt/Getty Images
Beyoncé committing words to a page is perhaps unfair to the page. One demands of the page: Why do you not emit the full, glorious aura of Beyoncé? Why does your blank flatness fail to capture the shimmering light like a crystal? When will you dance? Can you dance?
The page will inevitably shrink under this line of questioning.
But nonetheless, Beyoncé has written poetic verse to accompany her photo spread in CR Fashion Book. Or rather, she has written the words of a poem, and the words have been "remixed" by lauded poet Forrest Gander. Don't question this too much. What is poetry besides remixing words? (This, by way, is like the last thing a DJ would say to you before you justifiably excused yourself and henceforth rolled your eyes whenever you heard his name.)
But, CR assures its readers, these are certainly the poetic thoughts of Beyoncé, committed to phrase through the considered employment of literary devices, such as rhyme (right / light) and slant rhyme (scared / prayer). This section opens the poem:
It's my daughter, she's my biggest muse.

There's someone we all find out soon,

more important than ourselves to lose.
Invoking the muse: a standard, time-tested method to begin a foray into the poetic arts. Blue Ivy, sing unto me, etc.
And one of Beyoncé's final verses:
Utopias, they don't much interest me.

I always mess things up a bit.

Its chaos, in part, that helps us see.
This strikes me as a lie, as Beyoncé is reportedly a precise and hardworking idealist. However, this might be the lie she tells herself, which is another oft-used theme for poetry. Beyoncé: the literary traditionalist. Who knew?