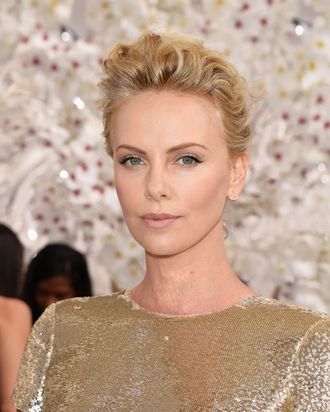 Photo: Pascal Le Segretain/Getty Images
Bronze beacon of serenity Charlize Theron told Jennifer Weil at Women's Wear Daily about her nickname for her closet, and the nickname is "Narnia." Like many central components of childhood stories, it works mostly as a metaphor. Theron continues:
It's like the closet that just keeps giving. I'm so fortunate to be in that position because my closet is always filling up with these amazing gifts. But at the same time, I know what I'm capable of wearing in one lifetime and what I really need. So my girlfriends have it really good.
It's not just an entry point into a world of plush and silken wonders of unimaginable fantasy; it's about sharing and companionship. This is one of the primary conclusions of childhood fables and it's also the conclusion of Charlize Theron's closet of largess.