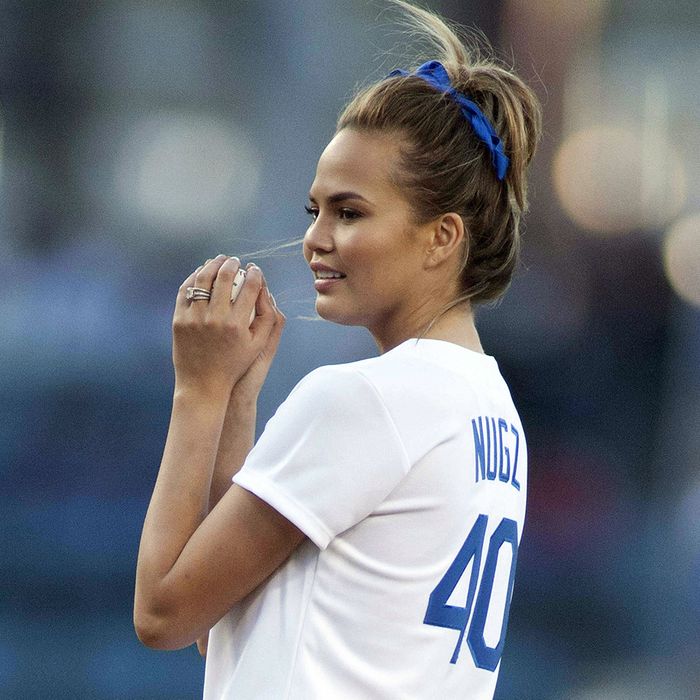 Photo: Armando Arorizo/Prensa Internacional/Corbis
If you know a woman who's obsessed with Gone Girl (or Vulture's Amanda Dobbins), chances are she's talked to you about Cool Girls. Once you're familiar with Gillian Flynn's heroine Amy Dunne, who defines the male fantasy turned female archetype in a gloriously lucid rant, Cool Girls are everywhere you look.
Cool Girls are like women, according to Amy, but immune to all the bummers of patriarchy: pretty with no makeup, thin despite eating junk food, sexual without being emotional. Olivia Wilde in Drinking Buddies and Mila Kunis in Friends With Benefits are canon Cool Girls. Your boyfriend's best female friend from college probably seems like a Cool Girl, but won't once you get to know her. That's because, like the much-maligned Manic Pixie Dream Girl, no real woman is actually a Cool Girl. "It's a performance," Anne Helen Petersen wrote in a BuzzFeed post about the history of Cool Girls. "It might not be a conscious one, but it's the way our society implicitly instructs young women on how to be awesome: Be chill and don't be a downer, act like a dude but look like a supermodel." Petersen says that examples of the impossible Cool Girl archetype are basically "dudes masquerading in beautiful women's bodies, reaping the privileges of both," while setting impossible standards for the rest of us.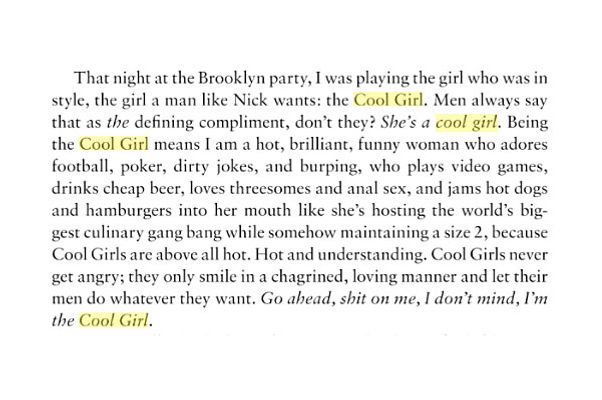 I submit that supermodel Chrissy Teigen is currently giving the best performance in a Cool Girl role. She threw us off the trail last year with the prolific, public wedding planning. But when she threw out the "perfect" first pitch at Tuesday's Dodgers game — to the delight of dude outlets like Complex and Bleacher Report — she cemented her status as the woman most successfully convincing men that women would be just like them (but hotter) if they would just chill out. Herewith, the evidence.
Teigen is hot.
Four-time-Sports Illustrated-"Swimsuit-Edition"-model hot.
And funny.
Teigen maintains an excellent food blog and fires off opinions and jokes on Twitter, sometimes — Cool Girl bonus points — at the expense of uncool feminists.
She eats fast food.
She talks about Taco Bell so much people think they're paying her, according to a Bon Appétit interview, though she also loves White Castle if she's drunk. Her custom Dodgers jersey said "Nugz 40" for her favorite McDonald's drunk order: a 40-piece Chicken McNuggets.
She likes to drink.
Tequila, to be specific. In fact, she was "pretty drunk" when she threw out the "perfect" first pitch.
She's good at sports.
Despite being drunk (and wearing wedge sneakers), Teigen got the ball over the plate, besting men like 50 Cent and George W. Bush, as well as athletes like Carl Lewis and Annika Sörenstam.
Teigen's capacity for righteous anger is proof that she, like all women, is more than a two-dimensional Cool Girl. But the pitch remains a watershed moment for the girl genre. Yahoo has it broken down in GIF form. Dudes, eat your heart out; Uncool girls, tear your hair out.