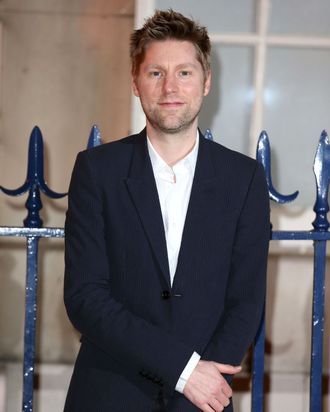 Photo: Mike Marsland/Getty Images
Today in Things That Might Mean Something, But Could Be Just Normal: Bloomberg reports that Burberry's CEO and creative director Christopher Bailey just sold £5 million — or about $8.6 million— of his shares in the company. Remember that last month, Bailey faced criticism from both shareholders and the British press for what they considered to be an exorbitant pay package. Fifty-three percent of Burberry stockholders even voted to veto his compensation, but the vote served as a formality and didn't have any impact. At the same shareholder meeting, company chairman Sir John Peace (pause to acknowledge the awesomeness of that name) also revealed that Bailey had received at least one offer from another luxury house, prompting the CEO appointment and attendant jump in compensation. Speculation centered around Louis Vuitton, with Mulberry and Loewe also bobbing up in the candidate pool.
While it's certainly strange behavior, this doesn't necessarily indicate a departure or a lack of confidence in the house. Bailey still has quite the stake in the company — he retains 303,110 shares with a total worth of around £4.37 million. We've reached out to the company for a comment and will update this when we hear back.