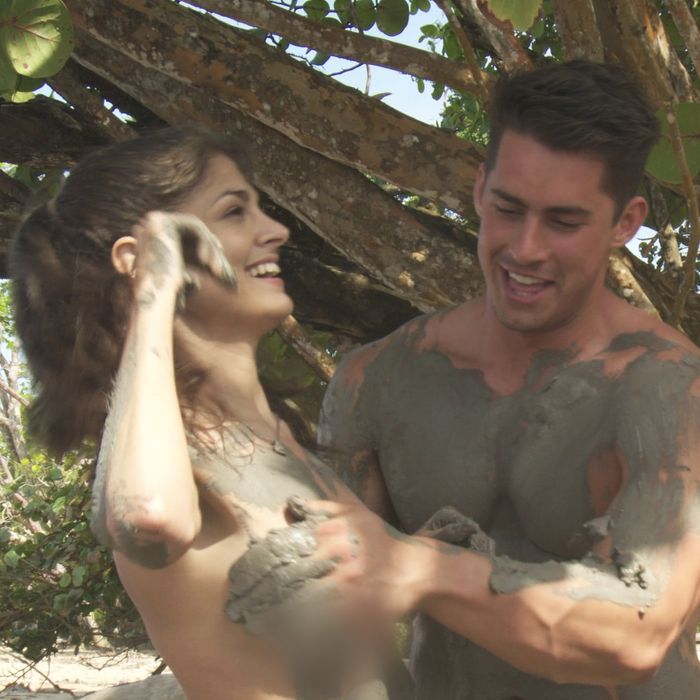 The post-production team of VH1's Dating Naked certainly has a herculean task when it comes to blurring all those genitals, but it looks like maybe someone got a little too distracted by censoring the accidental boner in the third episode, and neglected to blur out a vagina. Jessie Nizewitz, a contestant from said episode (which aired July 31), has filed a $10 million suit against Viacom and two production companies involved in the show for failing to censor her private parts, reports the New York Post. Here's her summary of what happened:
"… she was repeatedly promised by the producers that her private parts would be 'blurred out' during the show's third episode in May. So she stripped down to her birthday suit with wet beach sand covering parts of her body and performed a WWE-style wrestling move on her date while the producers egged her on …"
When the episode aired, Nizewitz says she received texts and emails about her televised crotch shot. The entire situation has caused a rift with her family and "cost her a budding relationship" — a relationship that, it should be noted, could not actually survive liberal, televised nudity.
You lied to us, Dating Naked. You lied.