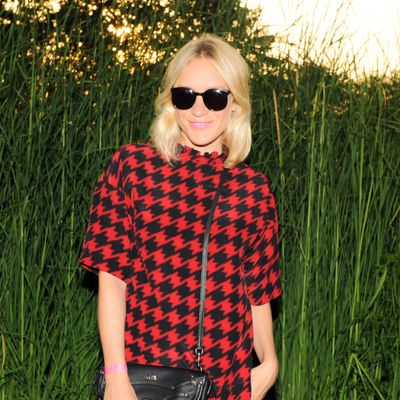 Photo: Neil Rasmus/BFAnyc.com/BFA NYC
Hall of fame cool-girl Chloë Sevigny has moved. She has moved to Park Slope, Brooklyn — not out of self-motivated whimsy, but rather to protest the migration of the jocks. Athletes were running amok in the East Village, as quickly and strapping-ly as they pleased! In an interview with The Daily Beast, she describes the sporty locale from which she ran:
After ten years of living in the East Village, I was on 10th St. between 2nd and 3rd, I was like, "Get me thefuck out of here." [W]alking around the East Village, I just want to cry at the state of it. There are so many fuckin' jocks everywhere! It's like a frat house everywhere. There are all those terrible bars like The 13th Step, and it's just spreading over to A and B. And now, in Williamsburg, you have all these frat guys dressed as alternatives. I don't know if it's a sign of the times, but where are the real weirdos? The real outcasts? They're a vanishing breed here. Maybe New York isn't drawing that anymore because it's too expensive.
The fact that jocks are quite good at chasing — it is one of their most prized skills, actually — was not mentioned in Sevigny's flight plan.