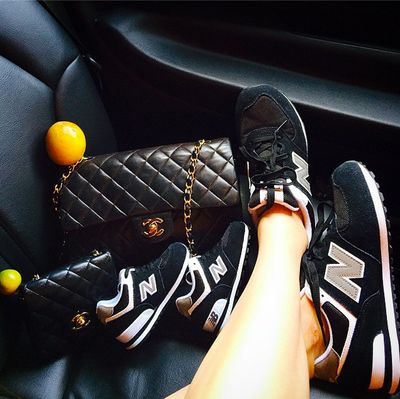 Photo: Eva Chen/Instagram
This morning, Eva Chen's customary morning-commute Instagram doubled as a special announcement: the Lucky magazine EIC is expecting a baby come winter 2015.
Congratulations! What better news for a self-described shopaholic than a whole new tiny person to clothe in matching garb? Judging by those mini New Balances, Chanel bag, and carefully coordinated piece of fruit, your spawn will soon be the best-dressed child in the world.