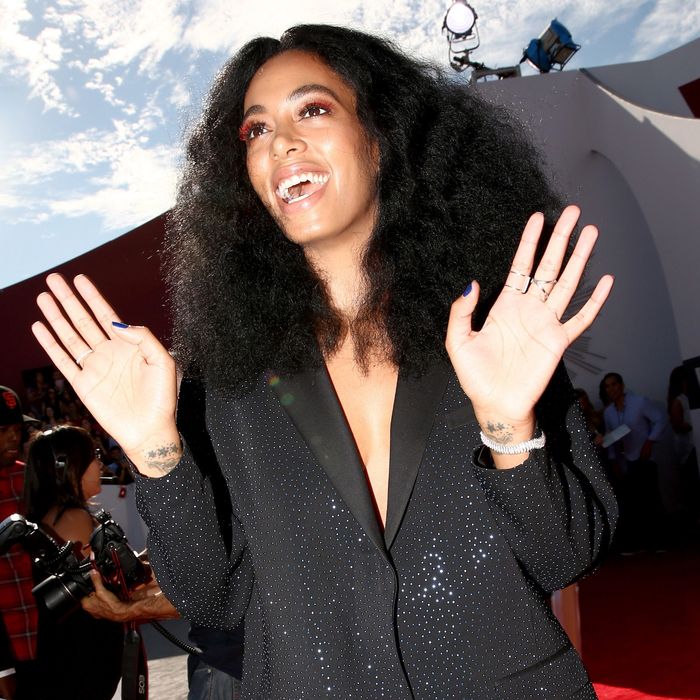 Photo: Christopher Polk/Getty Images
Although there were a handful of big beauty sponsors at last night's VMAs, the most obvious one wasn't credited: fake hair. Not that we mind. Ariana Grande's majestic high pony gave us grown-up-American-Girl-Doll hair envy. Solange's mini-homage to Diana Ross was the perfect retro counterpoint to Rita Ora's platinum helmet. And Nicki Minaj threw on some Medusa ringlets for "Anaconda," only to return to pretty, sleek Lauren Bacall–like waves by the end of the night. Click through our slideshow for our favorite, most obviously enhanced hair from last night.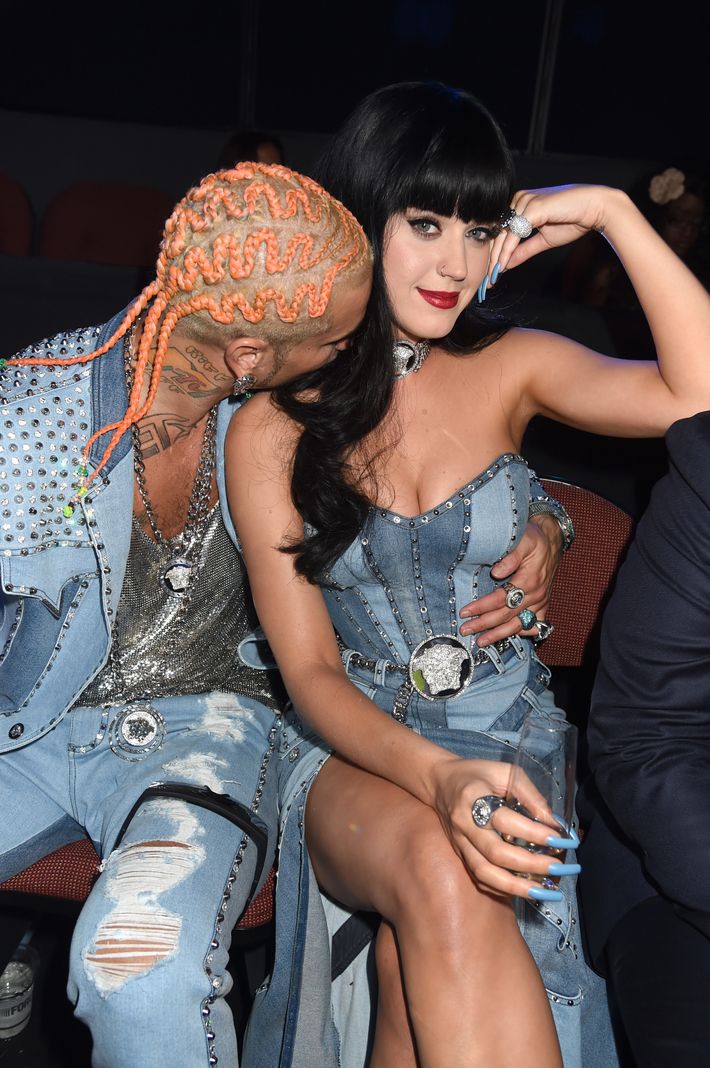 Katy Perry
We'd all be better off if she would lend Squiggles that wig.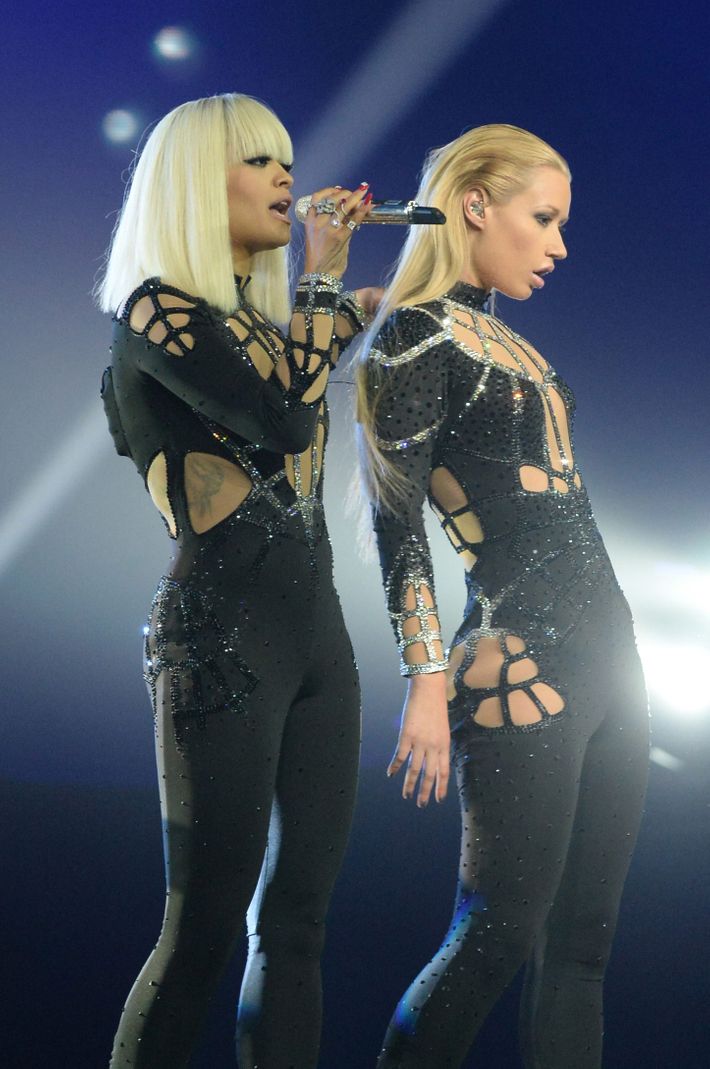 Rita Ora and Iggy Azalea
Rita Ora appears to have borrowed Lady Gaga's old poker-face wig.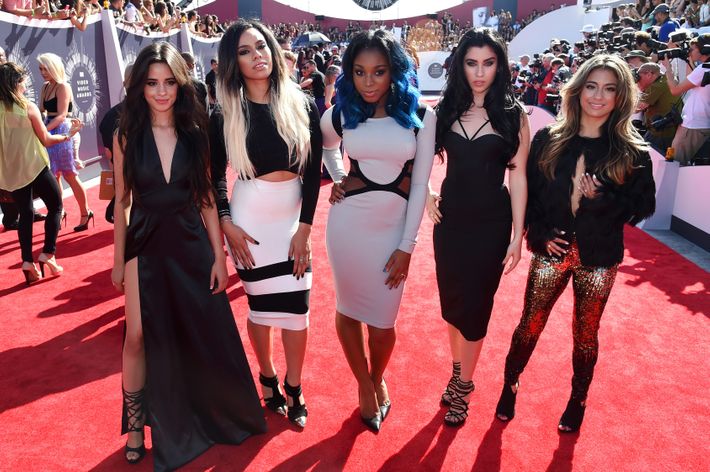 Fifth Harmony
A harmonious set of weaves.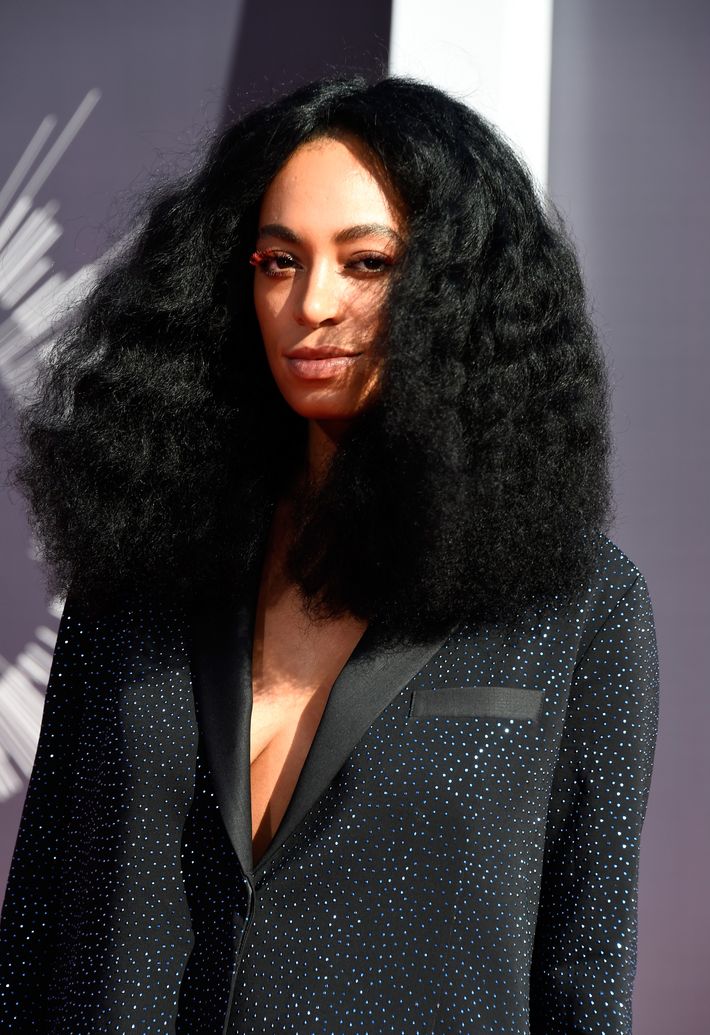 Solange Knowles
"Natural" fake.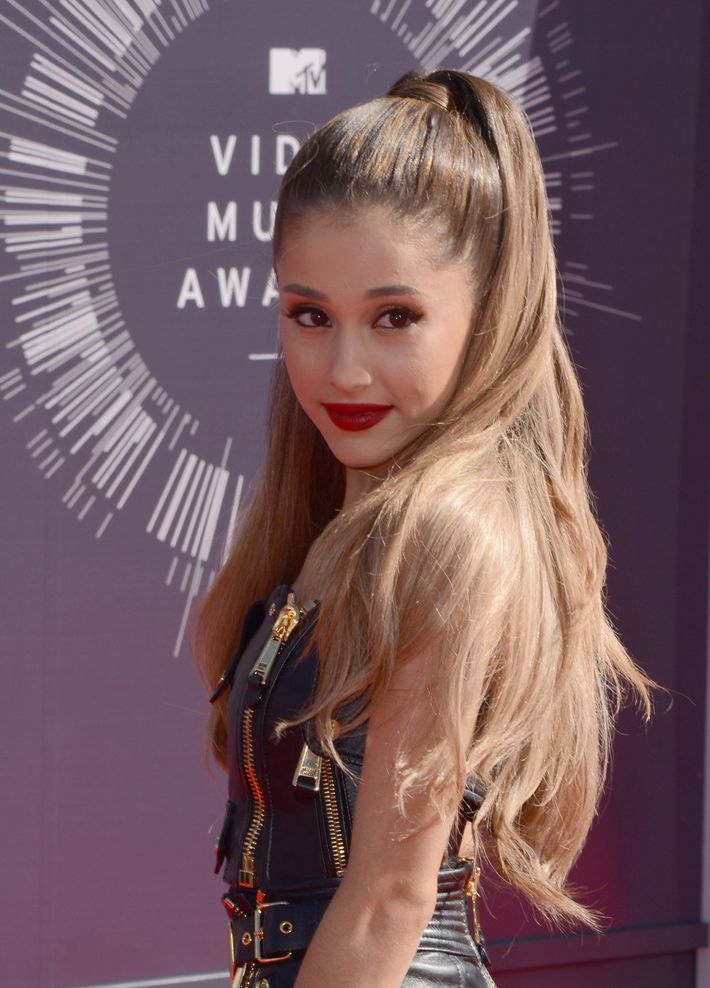 Ariana Grande
Half-hair, half-human.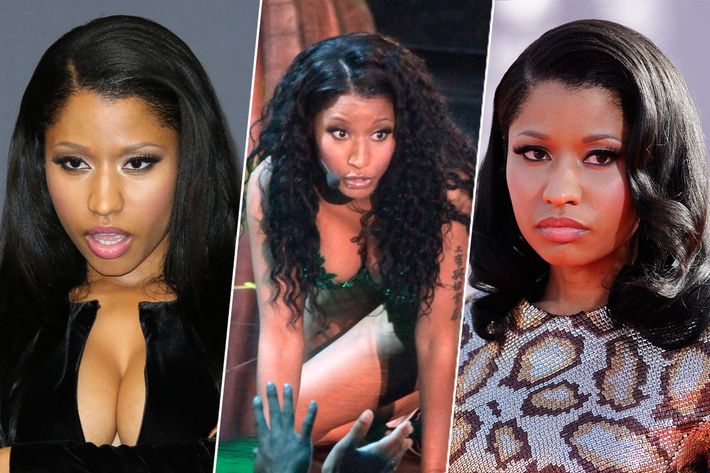 Nicki Minaj
She changed several times throughout the night, not that anybody was looking at her HAIR.