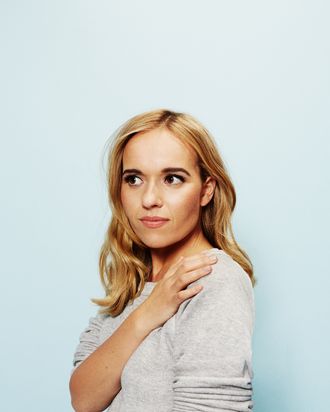 While living in England during a semester abroad, Amy Levin, founder of the site CollegeFashionista, snuck into London Fashion Week by pretending she was a reporter. "It's so surreal that I get invited to shows now," she says, "because it wasn't so long ago that I had to sneak in."
While runway and street style in Europe opened Levin's eyes to fashion, Levin was actually inspired by her fellow coeds to make it her life. Some of the most resonant purveyors of style, she noticed upon coming back to the States, are on university campuses, right in your own backyards.
"Everyone wants to be their own person," says Levin, who created the community site from her dorm room. "When you're not in New York, you think outside of the box—creating something on your own, mixing Walmart with Chanel, scouring vintage stores."
Now a graduate, Levin still lets the students speak for themselves. "CollegeFashionista is all of my contributors and readers," she points out. "I just lead it." Part of that leadership includes speaking tours at Harvard, Berkeley, and other campuses, where Levin—who maintains an approachable, less-is-more makeup and clothing aesthetic—encourages budding sartorialists to stoke their passion for fashion.
"My contributors are going to be the next Anna Wintours and Rachel Zoes," she says, proudly. "One of the best things you can do is create a job for a person. When someone lands a job at a major company because of what they did at CollegeFashionista, that's a pretty awesome thing."