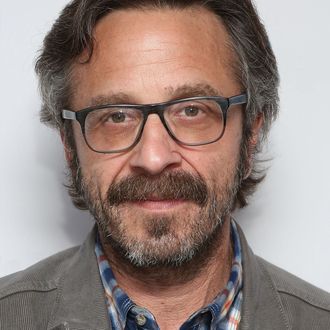 Photo: Taylor Hill/Getty Images
The latest episode of the podcast "WTF With Marc Maron" features humor researcher (and friend of Science of Us) Peter McGraw, who was on with writer Joel Warner to discuss the book they wrote together called The Humor Code: A Global Search for What Makes Things Funny. Among the things they talked about in the interview is the cliché "laughter is the best medicine" — which is at least partially true, as clichés often are. Because a good sense of humor gives us a coping mechanism, which can help us withstand both mental and physical ills. McGraw explained more:
Humor's this positive emotional experience, and there's a good deal of evidence that positive emotions help buffer us from stresses and strains in life.

Another thing is that if you have a good sense of humor, it helps rally support. So when you're in times of trouble, people won't abandon you. If you're funny … they wanna be around you. You're not a downer, you're not bumming them out all the time.

And then the last one, which I think is the most important one … is that the act of creating comedy from pain can fundamentally change the way you think about your pain. And so it can rob stress of its teeth.
Medicine, obviously, remains the best actual medicine.