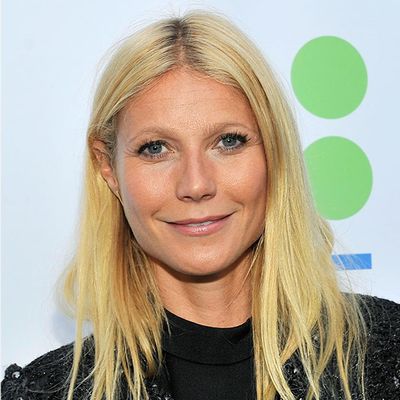 A source informed Us Weekly that Gwyneth Paltrow has a take on recent rumors that her uncoupled husband Chris Martin is dating Jennifer Lawrence, and "Her take is, 'Hey, he could do worse.'"
Hey, He Could Do Worse.
Let us wholly admire these words that have been put in Paltrow's mouth. They imply everything. These are all the angles one could possibly want to convey, all at once. They seem to imply tacit approval, that her ex has acquired a better-than-most new girlfriend. They also indicate that Lawrence is more desirable than anticipated, and therefore out of Martin's league. Most of all, even with its ambiguity, or perhaps because of it, "Hey, he could do worse" offhandedly dismisses any of Martin's romantic business (this is the work of the impressively deployed hey). This sentence — that Paltrow might not have ever actually said — is next-level, crazy-making dubiousness and it is gorgeous work.