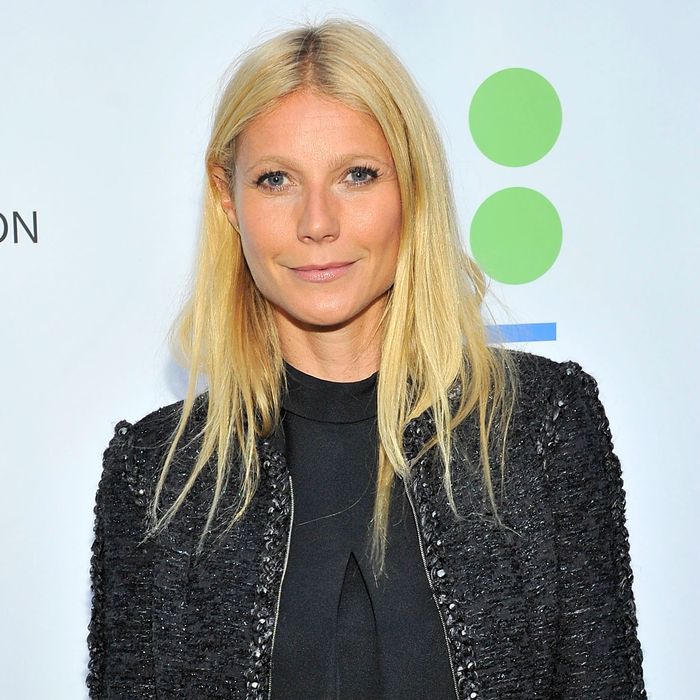 Photo: Donato Sardella/Getty Images for Coalition for Engaged Education
Gwyneth Paltrow, she of tenacious soul and smooth face, has come forward to Hello! magazine to reveal the painful experiences masked by youthful skin. Paltrow is a survivor of the Thermage laser treatment — also known as the "face-ironing treatment" — which uses lasers and burning to frighten one's skin cells into regression. Paltrow created a metaphor:
It's non-invasive but it's quite painful, like having your face smacked with a rubber band that has an electric shock in it. But it works.
So wonderful that it works; it's so satisfying when things work just the way they're supposed to work.