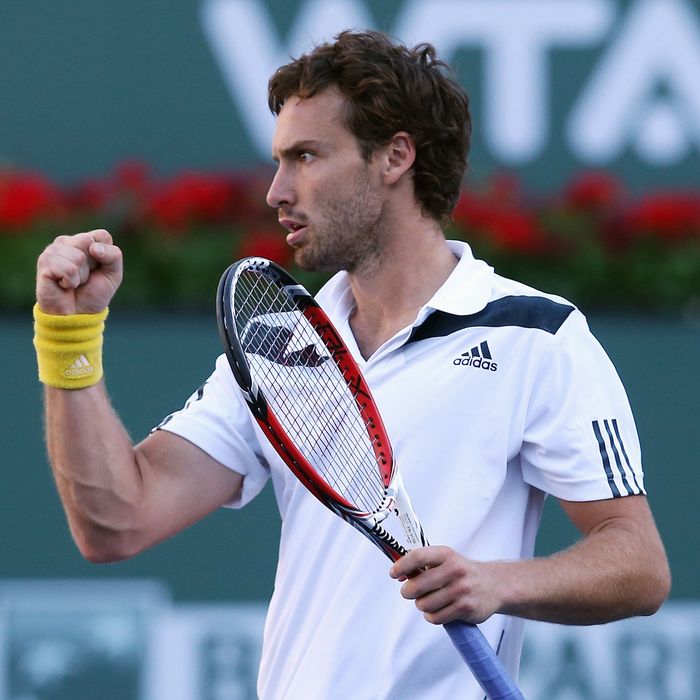 Photo: Jeff Gross/Getty Images
With Roger Federer rumored to be on his farewell tour, the department of Hot Brooding Tennis Swagger is primed for some fresh meat. We're hereby nominating Latvian rising star Ernests Gulbis. (Yes, Ernest plural.) Behold his mop of boyish curls, his olive skin, his well-defined biceps. The soon-to-be-26-year-old — wish him a happy birthday on Saturday! — is currently in the 11th seed at the U.S. Open, where last night he cleaned up against Kenny De Schepper in straight sets, deploying his signature albatross forehand but sadly not getting sweaty enough for a shirt change.
While he's been known to get a little hotheaded during intense matches, off the court, Ernie speaks five languages, can do beardy or clean-shaven, and is even more adorable when confusing the words umpire and vampire in interviews. Tomorrow, watch him take on Austrian Dominic Thiem in round two of men's singles; we recommend you stake out your courtside seats now before Anna gets wind of him.