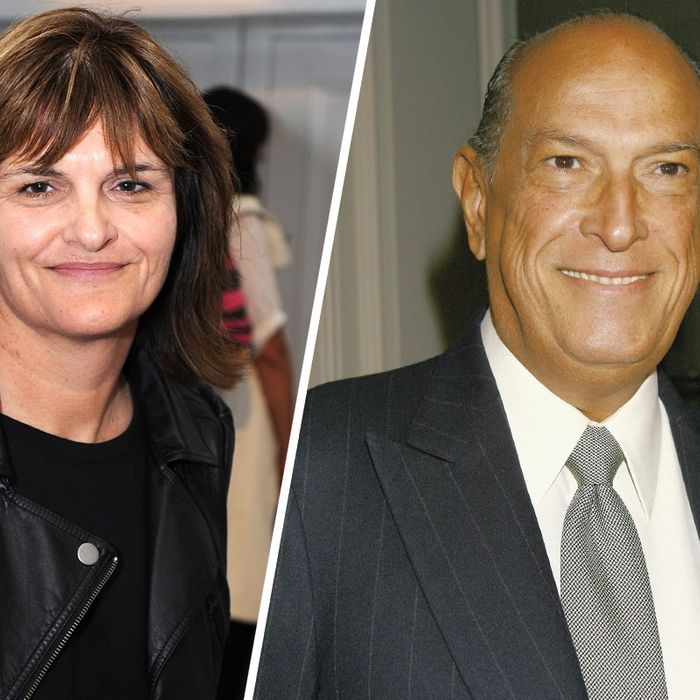 Two years ago, Cathy Horyn and Oscar de la Renta got into a delicious dustup. Horyn used the term "hot dog" in her review of the designer's show, but she meant it in the "'40s movie exclamation" way, and was not referring to an actual ballpark refreshment. De la Renta, not grasping this distinction, took out a salty ad in WWD calling the critic a "stale hamburger." Thus, you might well think that they don't get along. However, in a Harper's Bazaar essay, Horyn delves into her friendships with various designers, including the late L'Wren Scott, and reveals:
A lot of people find it surprising that I'm friendly with Oscar de la Renta even though he once took out an ad in Women's Wear Daily calling me a "hamburger." (I had sportingly used "hot dog" in my review of his Spring 2013 collection.) This was silly business—it is a silly business—but if there's one thing I know from covering Oscar for three decades, it's that he's intensely competitive. A good fight, even a phony good fight, magnifies power. It also creates a ton of publicity, as Oscar reminded me with a grin when I saw him a few weeks later.
Good to know Oscar settled things with a grin — even if it may have been accompanied by a side-eye toward Horyn's jorts.