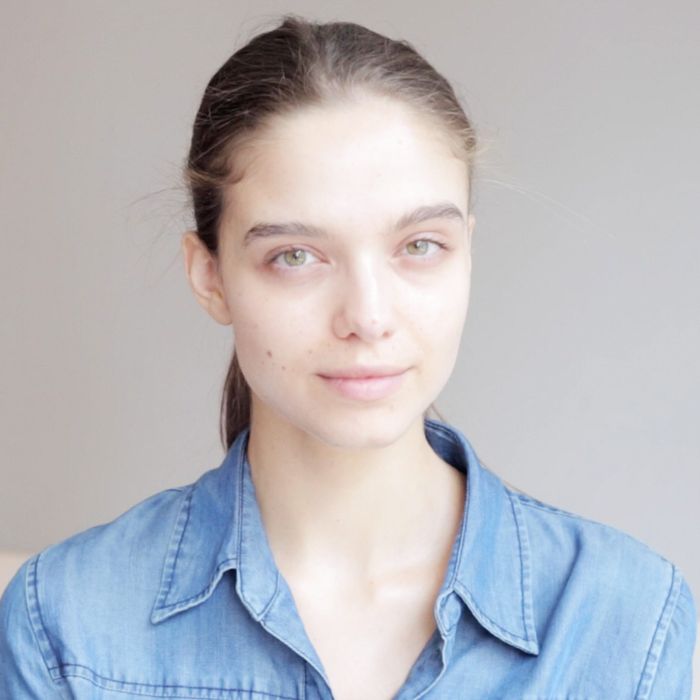 Before I knew any better, my preferred method for applying eye cream wasn't all that different from my technique for applying schmear to a bagel. Then one day, my mom caught me dipping into one of her fancy jars and shrieked, snatching it out of my hand. "So this is why my eye cream keeps disappearing," she scolded. The Mystery of the Endlessly Disappearing Clé de Peau Beauté eye cream became a closed case. Along with the time she taught me that you should be wary of psychics offering free readings, this turned out to be one of the most valuable lessons my mother ever imparted to me. When I became a beauty editor, I found that my friends were just as flummoxed by eye-cream application as I once was. So, we made a set of GIFs that break down the correct process for applying eye cream, step by step.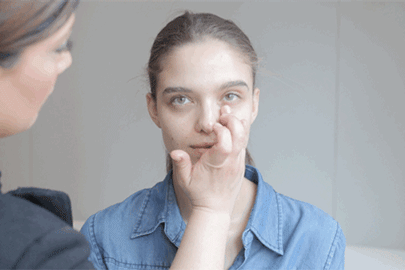 Step 1: Although your eye cream may have specific instructions, you generally want to apply eye cream (in this case, we are using Shiseido Ibuki Eye Correcting Cream) using your ring finger. It's the lightest one to touch, which is ideal for the delicate under-eye area, where skin is the thinnest and blood vessels are the most visible. You want to dot the eye cream under your eye, moving from inner to outer corner.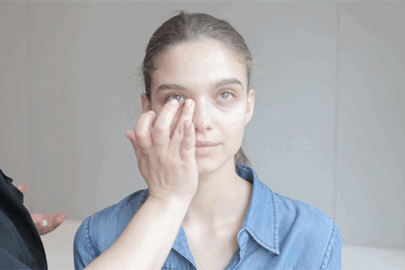 Step 2: Press or tap, don't rub. Use a light patting motion under the eye, which gently presses the product into the eye area. You can follow that with a gentle glide along the orbital bone, to further sink the product into the skin.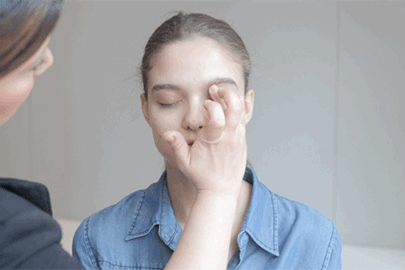 Step 3: For extra de-puffing, you can use the same finger to gently press the eye cream around the entirety of the orbital eye bone. Don't forget to gently press at the side temple, a pressure point.