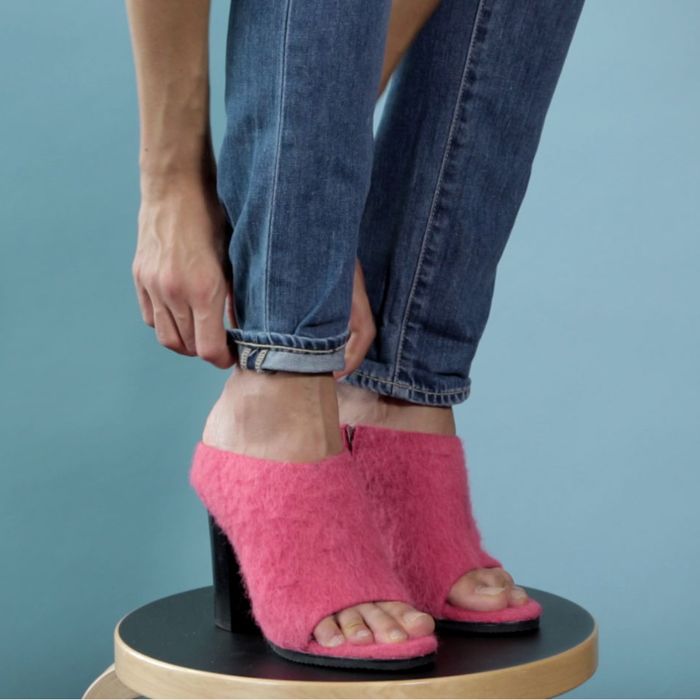 The way you cuff your jeans can completely transform their look and shape — and, of course, help show off your shoes. Roll them too high, and you'll look like you're going to a clambake; not enough, and you risk looking sloppy. Here we demonstrate how to achieve the most basic cuff — which will instantly give you a laid-back look. So go ahead, roll up your hem, and wear your weekend denim like you mean it. 
Step 1: Pick out a pair of straight leg, boot-cut jeans — flared jeans won't be so good for this. They should fall just below your ankle bone.
Step 2: Gently roll up them up twice, in two small chunks. To make it look even less thought out, you can leave one side rolled just once to let them be a little uneven. 

Leona Mule, $385 at Tibi.