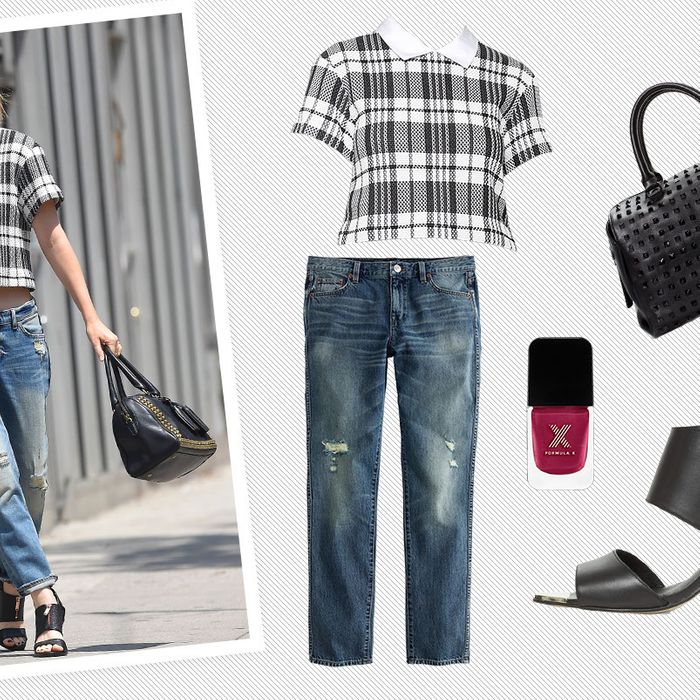 This weekend, Kate Mara ducked in and out of shops in New York wearing a Sea plaid tweed crop top over loose, broken-in jeans and stacked open-toe heels. The look evoked a back-to-school mood — like the cool girl hanging out by the lockers — and serves as good inspiration for the sometimes-hard-to-dress-for final month of summer. (It's still hot, and yet white linen feels stale.)
Mara's look offers a solution for transitioning your favorite denim into the fall — and it's just the thing to throw on for errands or a casual date night. Click through our slideshow for ways to get the look.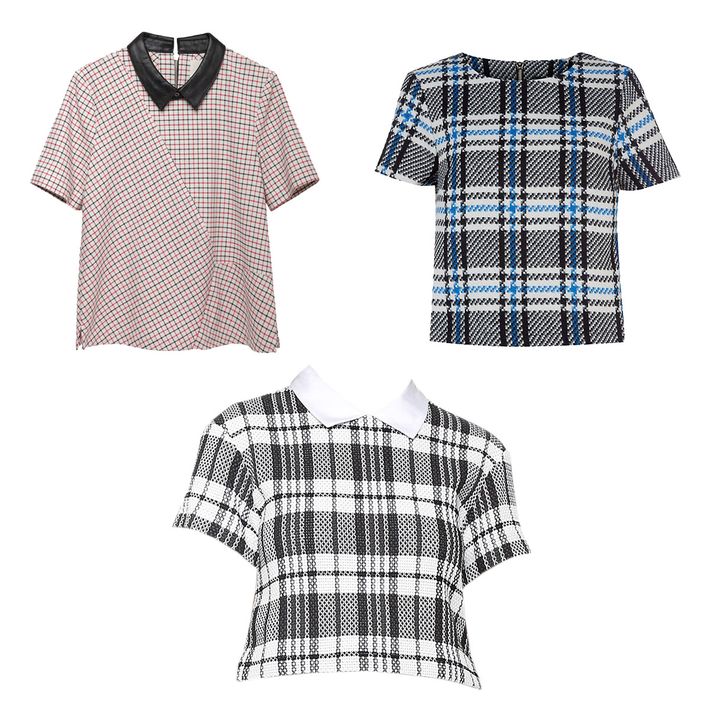 Plaid, Tweed, Check
Go for oversize graphic plaid like Mara's Sea collared crop top. If you need a hint of color, try a tweed version from New Look or, if you're feeling something subtler, Band of Outsiders' version in a pale red accented with a leather collar.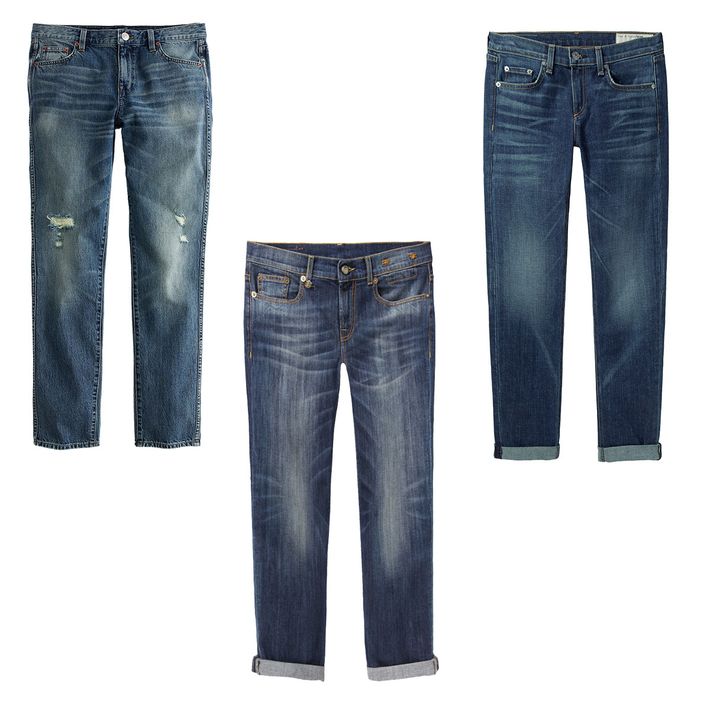 Broken-in Denim
Ah, yes, the worn in jean: If you don't already have this year-round staple, try J.Crew's version, which perfectly mimics the wash Mara wore. Or experiment with a similar cut in a slightly different shade, like these from rag & bone and R13.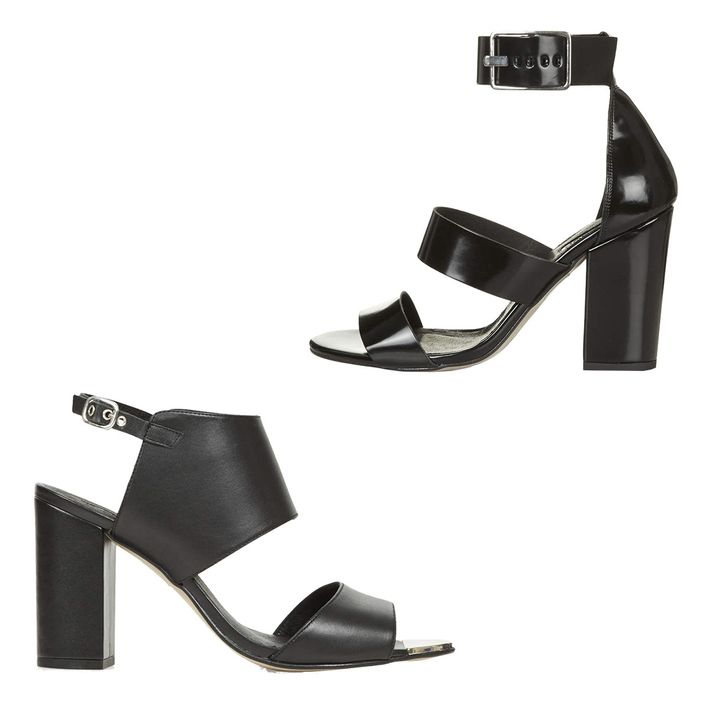 The Comfortable Chunky Sandals
Kate Mara knows better than to totter around in stilettos. Wearing a solid stacked heel allows you to run errands comfortably. Check out these options, which cover the top of the foot while showing just a bit of toe.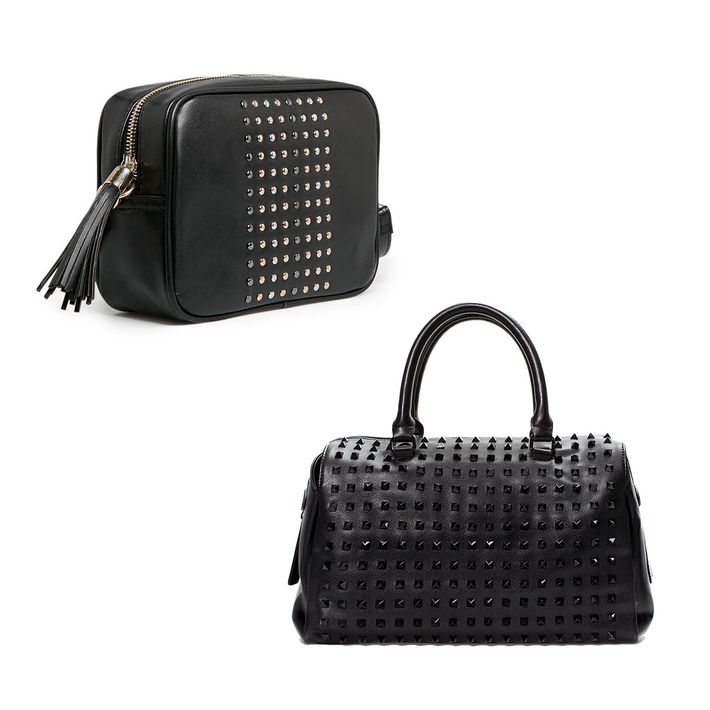 The Studded Black Bag
Mara had a studded bowling bag swinging from her arm to complete her look. Try carrying Zara's similar black-studded version, or opt for a lighter, easier look, with Mango's shoulder bag.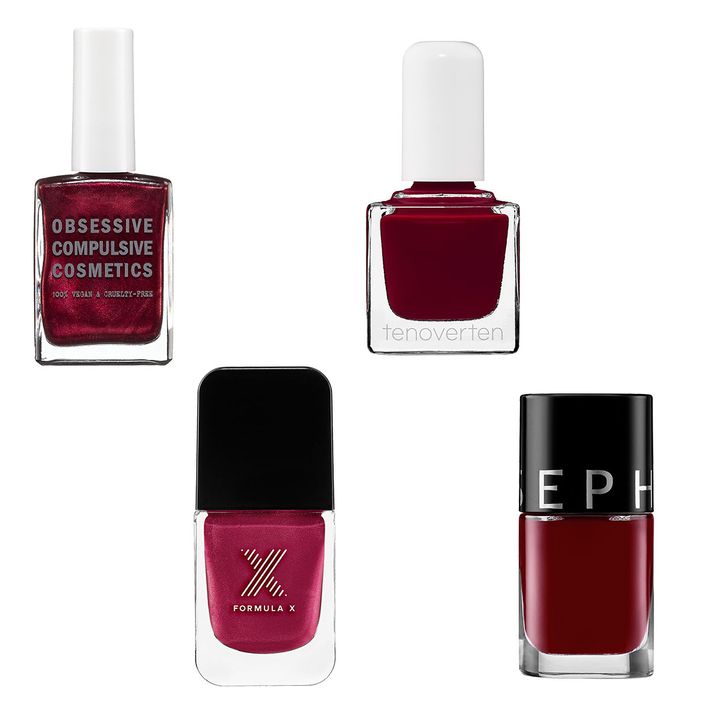 The Perfect Fall Polish
Start first with the simplest accessory: a hit of maroon red nail polish. We love these fall colors, which are on the cooler end of the color spectrum, making them the best introductory color to get you into the "back-to-school" mood.