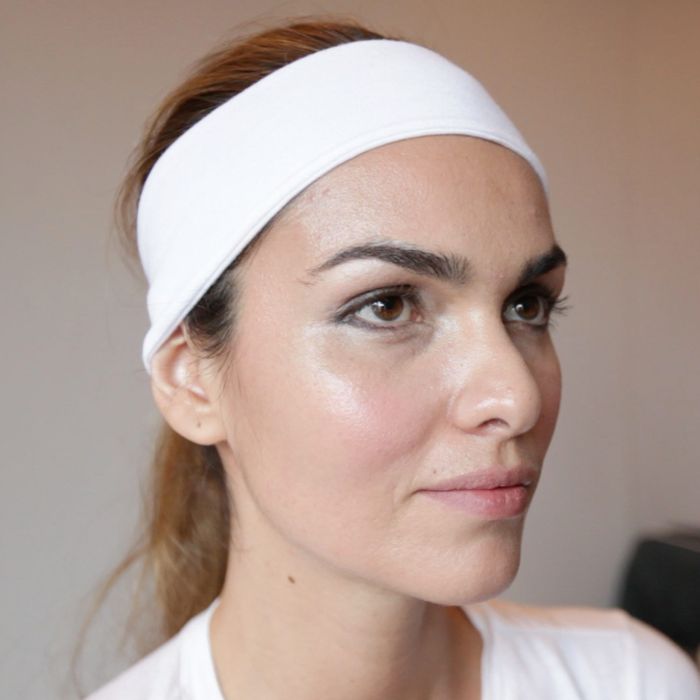 Makeup artists have always said that patting white luminizer into the inner corner of your eyelids to make your eyes appear larger and brighter. Sure, it's a quick fix — but what else can you do to really make your eyes pop?
With the help of E.J Kim, the makeup artist for Yuna Kim and Peach and Lily, we demystified using eyeliner as an alternative to the cat eye and to make your eyes stand out more. (The trick is to focus on the outer corners of your eyes and to avoid dark shadows.) The GIFs ahead explain how to get your eyes as big, luminous, and puppy-dogish as possible.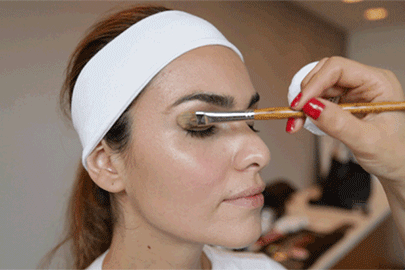 Step 1: E.J. Kim starts by sweeping a base color all over the lid. She suggests using a shade that is one lighter than your natural skin tone and uses one of the lightest shades in Smashbox's Full Exposure Palette.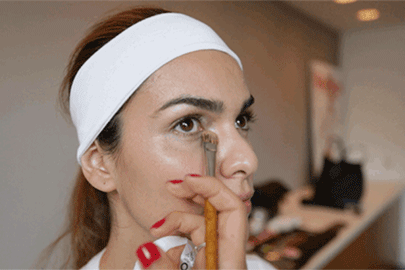 Step 2: She also sweeps the same color under the lash line for balance. "I don't use dark shadows on the eyelid," Kim explains with disgust. "Dark shadows make the eyes look sunken in. In Korea, we think that's a tacky beauty practice and call an overuse of dark eye shadows 'eye holes.'" So don't be or make an eye hole.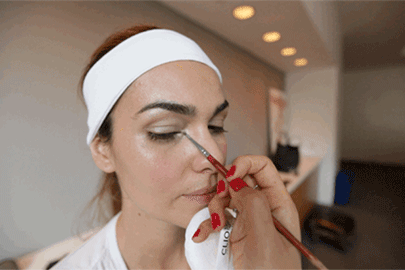 Step 3: For a bit of shine, she dips a brush into a white illuminating shade (Clio's Friday Glow Liquid Shadow) and gently paints it into the tear duct. This has the effect of making the eyes look larger and more luminous.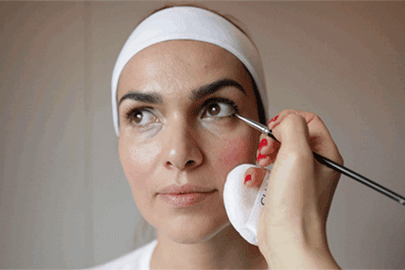 Step 4: Kim uses the darkest shade of the Smashbox Full Exposure Palette as an eyeliner, initially tracing along the natural lash line. She uses an eye shadow, rather than pencil, as doing so creates a softer line.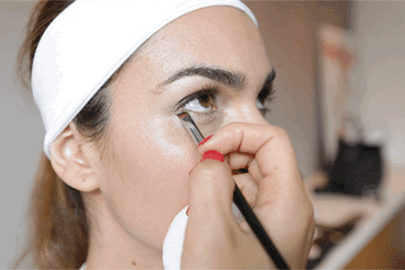 Step 5: The focus of the look is on the eyeliner. Kim starts by drawing a straight line from the bottom lash line, leaving that line unconnected to the top (for now). She explain that drawing a straight line makes the eye look bigger and more naturally youthful.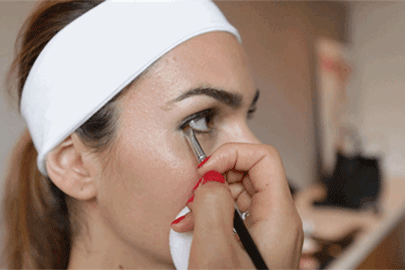 Step 6: She follows the natural line of the top lash line, drawing straight so the liner connects to the bottom line. This creates a little triangle on the side of the eye, which becomes naturally filled in or smudged.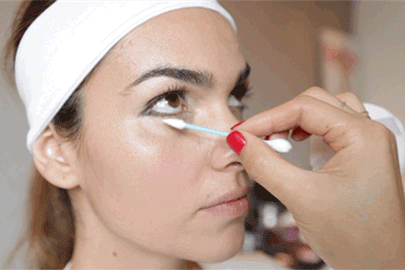 Step 7: She uses a pointy Q-tip to clean up the lash line and slightly smudge it.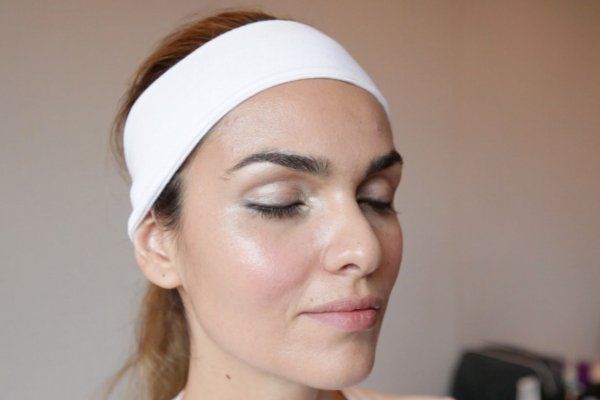 Step 8: The finished look.