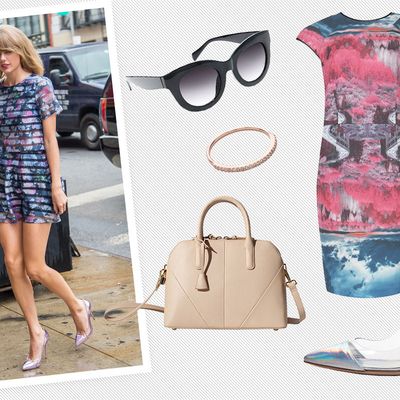 Before she showed up at the VMAs in a jeweled fringe number, Taylor Swift strolled around New York in an H&M two-piece that miraculously didn't show a band of torso, a blush-colored handbag, and metallic Gianvito Rossi pumps.
We like how simple the look is — especially as summer winds down and we're looking for ways to transition into fall. We found three dresses that achieve the same seamless, printed effect as her two-piece outfit (which, of course, is sold out — we checked). Click through our slideshow below to see all the ways to shop her look.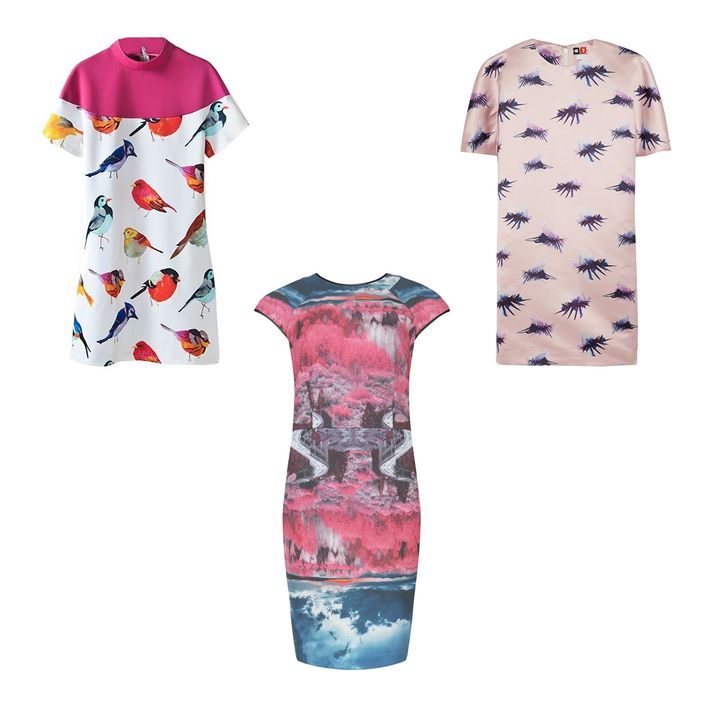 Taylor wore an H&M two-piece, but it's just as easy to choose a good printed minidress with the same silhouette. We love all of these options, which offer similarly fun patterns in the same palette.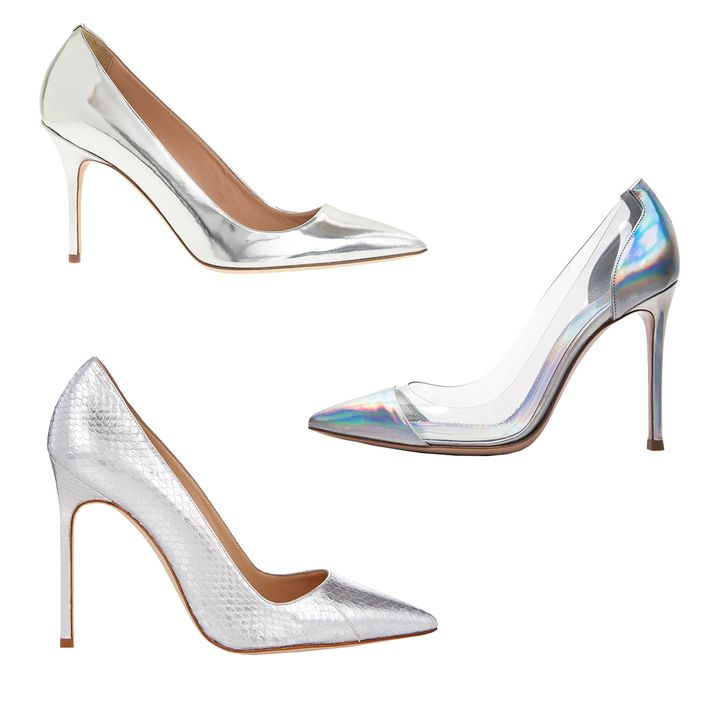 A pair of silver pumps are the perfect thing for instantly dressing up a work look: If you don't have a pair yet, try J.Crew's version for a simple heel with a forgiving heel height. Or go for Swift's heels — metallic Gianvito Rossis with see-through PVC details.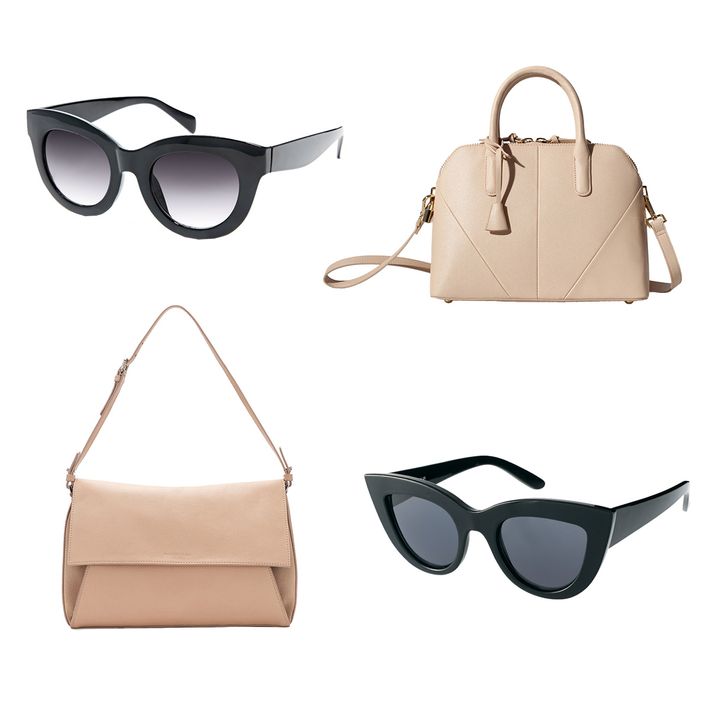 Swift's blush-nude bag was the perfect clash to her shoes that made her outfit oddly work. Try either of these ladylike but unfussy bags for any outfit where a black bag might make it feel too contrived. Tucked in her bag were a pair of black cat-eye sunglasses. If you don't already have a pair, try either of these styles — the chunky classic shape is versatile enough to look good on anyone.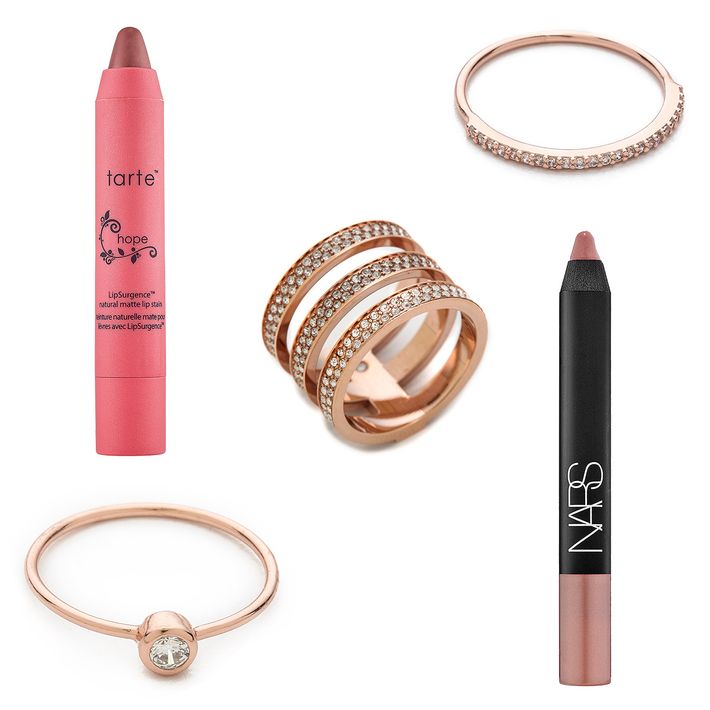 Beyond the bag and shoes, T.Swift keeps her look simple, with delicate jewelry and blush-pink lipstick. Try rose gold jewelry and matching shades of pink lip color.