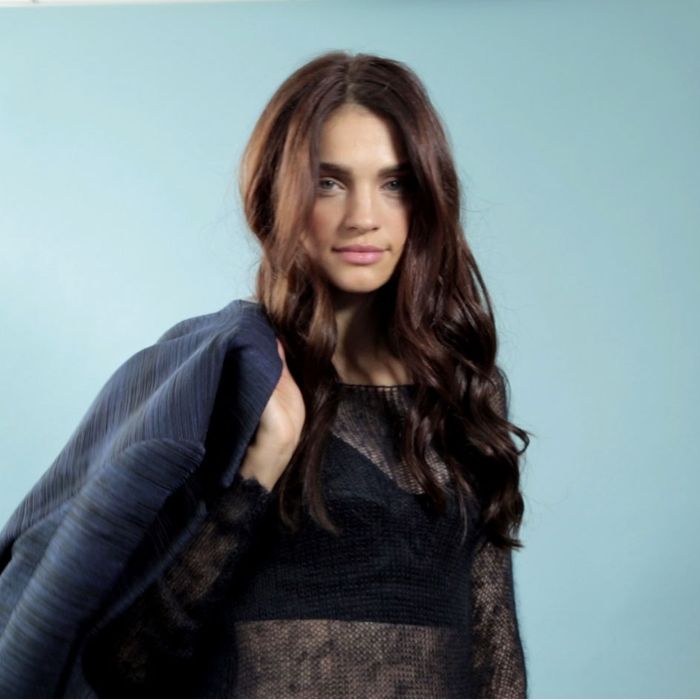 It may seem like the sheer-shirt-over-bralet combination is something that only celebrities and off-duty models can pull off. Not so! It's a casual, cool look that can easily be deployed as a dressier weekend look — especially if the weather stays this hot through fall.
Step 1: Find a seamless bralet or cropped tank. It's important that there aren't any embellishments (lest you snag your sheer sweater), patterns, or colors on the bra, because all these make this look seem like more of a concerted effort for attention. It should also be a long-line bra, which means it covers a little more of the rib cage underneath the underwire — you'll want this because it's a little more modest and makes the look appear more intentional than just slapping on any old Victoria's Secret bra underneath. Try one with thin straps that look nothing like normal elastic bra straps. (You  can find a similar bra to the one we used here.)
Step 2: Slip on a sheer top or gauzy sweater.
Step 3: When it gets colder, add a dark blazer on top. You can also push up your jacket's sleeves to reveal the sweater's sleeves at the wrist, for a more styled look.
Manicure by CityMANI