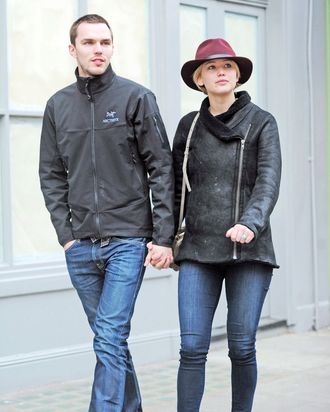 Photo: XPOS/AKM Images / GSI Media
At the ages of 23 and 24, respectively, Jennifer Lawrence and Nicholas Hoult have broken up.
E! reports that it — meaning the cavernous rupture in their lives — "was very amicable." Both Lawrence and Hoult are likely done with love and all romantic things and all affection forever. Neither will be likely to engage in any sort of relationship in the future. All has been declared as lost.