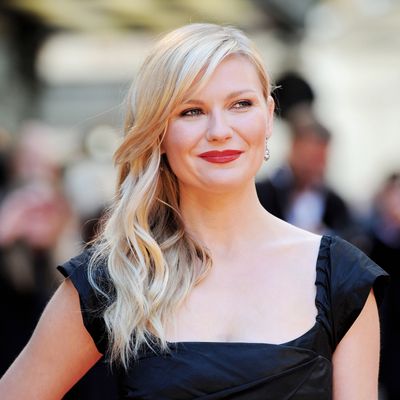 Photo: Stuart C. Wilson/Getty Images
Kirsten Dunst, who is competent in many functions, says that she's currently activated her "baby mode" setting. Dunst tells Red magazine that there are no immediate plans to complete this task and it is actually her "relaxation" function that is the most utilized at this juncture: 
[N]ow, I'm so good at chilling out. In my thirties I've become really good friends with relaxing … I have a girlfriend who lives in London — one of the ones who's pregnant — and we sit in bed all day, watching movies and ordering food in. Not everyone can do that. Some people are like, 'I have to get outside, I have to do something.' And I'm like, 'I'm actually fine not doing anything.'
It is true, not all multipurpose human beings can operate up to standards when there is a heavy hand on the chill-so-hard button. But Dunst: She is an able human person of many capabilities.