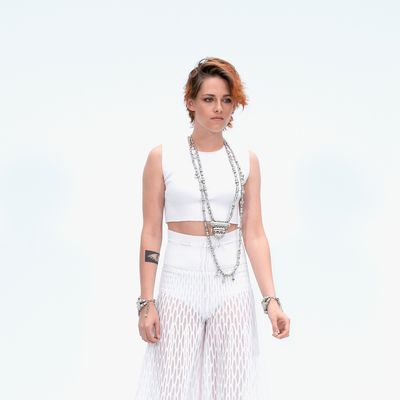 Photo: Pascal Le Segretain/Getty Images
Eyeliner's most valued customer Kristen Stewart wants to tell you that she isn't some organized life-planner. She's not going to make a chart or anything of how she can best be a cog in the machine, she tells Elle, in a brief speech about careers and consumption in America: 
Never at any point have I sat down and plotted how I should proceed from here on. As soon as you start thinking about your career as a trajectory — like, as if you're going to miss out on some wave or momentum — then you're never doing anything for yourself anyway. Then you're truly, actually, specifically working for the public. You're turning yourself into a bag of chips.
Join her in the fight against becoming some prepackaged, factory-produced merch for mass consumption. You don't need to turn yourself into a snack. You're a full meal at least, kid.