Lauren Bacall Could Teach You a Thing or 2 About Style
Photo: Keystone/Getty Images
When Lauren Bacall strode into a room — dress shirt open and tucked into high-waisted pants, a long chain dangling below her braless sternum, sunglasses covering her most of her face — men practically flew from their chairs at the chance to light her cigarette. Her deep, confident voice, insouciant gaze, and perfectly molded waves made her, perhaps, the original embodiment of Effortless Glamour.
From her early days as a department-store model to her later years as a Hollywood legend, Bacall — who died yesterday at the age of 89 — was a style icon in the truest sense of the word. She was discovered by Diana Vreeland, then editor in chief of Harper's Bazaar, when she was 16 and a year later, in 1943, debuted on the magazine's cover, where she was reimagined as a Red Cross nurse, with red lips, a sultry expression, and what soon became her signature shiny waves.*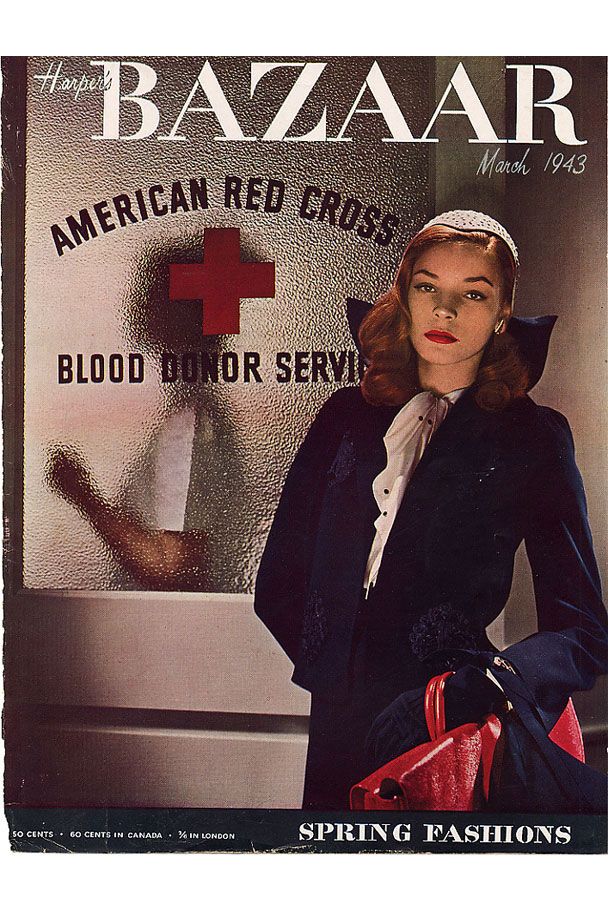 The powerful Hollywood director Howard Hawks (at the suggestion of his wife, Slim) saw the issue and took a chance, casting Bacall in To Have and Have Not opposite Humphrey Bogart. ("You do know how to whistle, don't you, Steve?" she famously told him in that movie. "You just put your lips together and … blow.")

Bacall soon became known for her alluring looks and raspy voice that was, according to The Guardian, honed into a wolfish growl thanks to two packs of cigarettes a day early on. And, through much of her career, there were always men around to light those cigarettes: Bogart again in To Have and Have Not ("Anybody got a match?"), whom she married in 1945 (at age 21) and stayed with until his death in 1957 — and later Frank Sinatra and actor Jason Robards Jr.

The star was an early adopter of the jumpsuit and coveralls trends still beloved by today's fashion set, managing to make even a rumpled denim all-in-one look somehow alluring. (The red lip and cascading waves helped.) She favored items of clothing that showed off her midriff as early as the '40s — like cutout dresses and bandeau tops — and became a lover of silky, liquid lamé. She befriended many designers, including Pierre Cardin, Yves Saint Laurent, and Jean Paul Gaultier.

Click through our slideshow for highlights of Lauren Bacall's incredible, stylish life, from the early years all the way to her later pantsuits and the red carpets where she carried her pet papillon, Sophie, under one arm.
* This post has been corrected to show that Bacall was 16, not 17, when Diana Vreeland discovered her, debuted on Harper's Bazaar in 1943, not 1944, and was 21, not 20, when she married Humphrey Bogart.