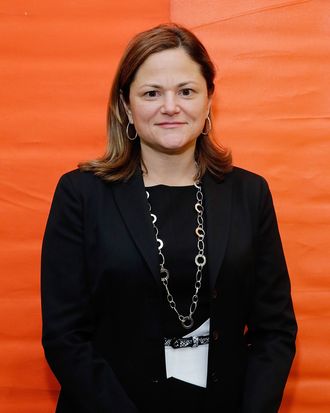 Photo: John Lamparski/Getty Images
Of all the needlessly stigmatized medical conditions, HPV is the most maddening. For one thing, it's ubiquitous: Half of all sexually active people will get it, according to the Department of Health & Human Services. And although the fact that HPV causes cervical cancer ought to trump any squeamishness about its mode of transmission, HPV vaccination rates remain low across the country, due to concerns the vaccine — recommended for boys and girls as young as 11 — will encourage promiscuity.
All of which explains why New York City Council Speaker Melissa Mark-Viverito wasn't just oversharing when she tweeted the results of her latest pap smear last night.
Writing from her native Puerto Rico, where she is reportedly on vacation, Mark-Viverito revealed her first pelvic exam in two years showed "high-risk HPV," for which she will have a biopsy "ASAP." She urged other women not to miss annual pap smears. "Our health should never be compromised," she wrote. "Yet our health care system doesn't lend itself to this for many." Mark-Viverito, 45, represents East Harlem and succeeded Christine Quinn as city council speaker in January. Now she joins Michael Douglas and Jessa from Girls in our HPV-destigmatization hall of fame.