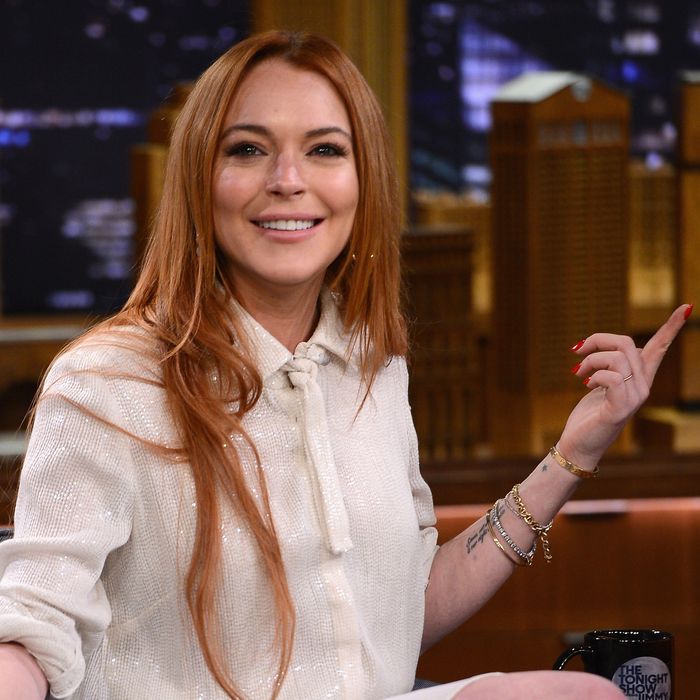 Photo: Theo Wargo/NBC/Getty Images
Knock back your Red Bull–vodka, name-check the bouncer, and listen up: Lindsay Lohan heard about the ALS Ice Bucket Challenge. It's a chance to be drenched in icy liquids to achieve results both charitable and fashionable (the Beyoncé wet bob) and Lohan was undoubtably thrilled that Christmas came early. 
Naturally, the admired virtuoso of attention-winning activities of every kind added a Lohan-special twist. It would be a swish Ice Bucket Challenge that evoked words like bottle service and bathroom attendant and Ms. Lohan, we're going to have to ask you to leave. 
Lohan reportedly "insisted" that she fulfill the challenge at Up & Down on Monday night. Only Lohan's favorite source of fresh liquids, the icy waters cooling Champagne buckets, could be deployed. And she stood in the middle of the club and lived her vision. 
It is with enormous sadness and regret that "Page Six" reports that no one was "focused enough to catch it on video."