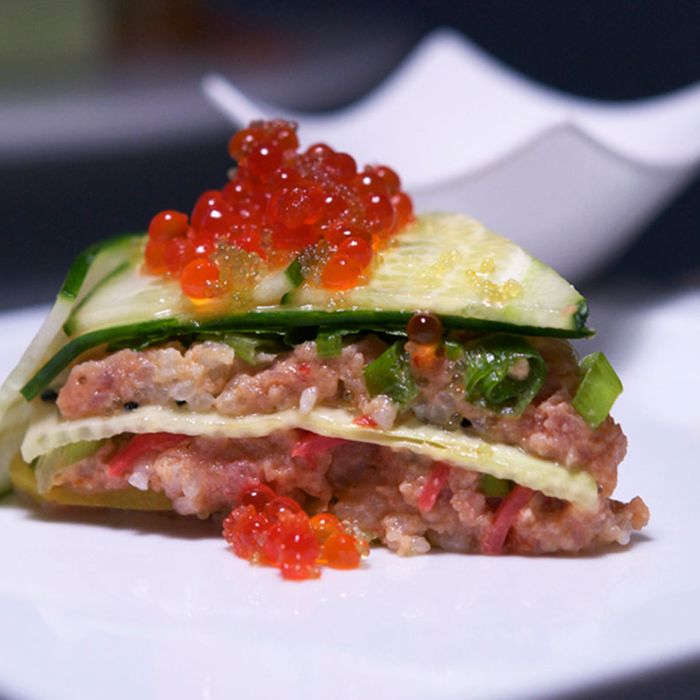 Photo: Courtesy of Luxirare
Back in 2009, Luxirare (a.k.a. Ji Kim) was the Type-A valedictorian of the lifestyle blogosphere, Most Likely to Succeed at perfectly curating her existence online. A recent Parsons grad when she launched site in 2008, Kim brought a level of professional perfectionism to a field crowded with amateurs sporting gifted duds. All of her best pieces were homemade — the jumpsuit, the trompe l'oeil crop-top dress, the nude leather jacket with pierced-nipple detailing — and available for purchase online. Her modernist takes on comfort food — bento boxes, pie pops, potato chips, parfait — looked like they belonged in MoMA.
But while her cohort snapped up book deals and front-row seats at Fashion Week, Luxirare faded from RSS feeds sometime in 2013. She reappeared suddenly this summer, unrecognizable to her devoted followers. The meticulous minimalism was replaced by pragmatic realism: "simple style solutions" (a thin belt with baggy jeans) and "no dish entertaining" (sandwiches on paper towels). Kim revealed more of her personality, and it was angry. Recent posts took shots at the fashion bloggers and Instagram "players" Kim sees as unethical — and named names. But as fashion-blogger forums whispered about a breakdown, Kim doubled down on her new, raw, and "authentic" editorial direction.
"I'm not going to only post pretty pics on here," Kim wrote in a sad post that described a perceived online flirtation with an older, taken man. "You will have to take the sweet with the sour….or I will disappear off the face of this earth."
The Cut chatted with the blogger, 29, from her day job, trend forecasting for a mass-market retailer, about her meltdown/breakthrough.
Tell me about the revived Luxirare's new direction.
When I first started Luxirare, it was 2008 and I felt like Winona Ryder in Reality Bites, okay? Totally disenfranchised and lonely and out of place in the world. I graduated from Parsons with a really high GPA, and I expected a fancy assistant-designer job to be waiting for me. But it wasn't like that at all. It was the worst time to find a job. I was working two freelance jobs — at Banana Republic and as a trend forecaster. I needed some kind of personal outlet, creatively, where I could share things that inspired me. When my blog started it was from a place of pain. But the more famous I became — and let's be real, I'm not a movie star, I'm not really famous — the more miserable I became in my personal life. It was a lot of pressure. I felt like this monkey performing for my readers. I want to be myself. I don't feel like the website.
What's the difference between the authentic you and Luxirare?
The site was a product of me not sleeping and working 24/7. As a blogger, you are constantly get judged, so I just thought, I can make all these perfect things. Like the Mini Vest. I could never talk about how difficult it was to come up with designs and make them. You're supposed to create all this amazing stuff, but you're not allowed to talk about the struggle because it's fashion — no one wants to hear about it. I didn't have time to complain, because I had to produce them and ship them out to my customers. It's not only a performance online; I also have to produce the stuff. I've been doing this as one person. Finally I was like, You know, I'm not happy. I'm going to find another full-time job where I can walk away and go home at 6 p.m. That's what I wanted. So, for a year, I thought nothing of the blog.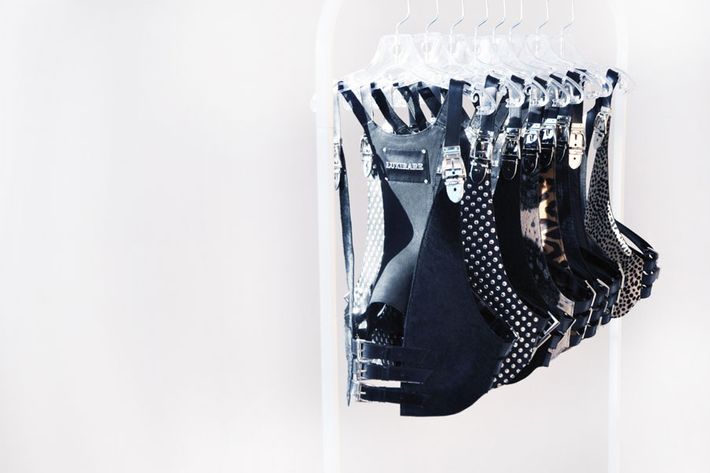 You've since become critical of other bloggers, specifically calling out the Man Repeller's Leandra Medine for being wealthy and married. What are your problems with fashion blogging in general?
I knew I took a huge risk that day. I could have easily kept on doing my blog the old way for more money. But what is the point if we're all stealing behind each other's backs? If it's all fake? I don't want my website to turn into this pad where I call out other people, so I'm finished with that. I chose Man Repeller to make an example out of, but that's not the bottom line for me. At the end of the day, if any young woman is reading these blogs and thinking our lives are all perfect, I want her to know you need to have integrity, something behind the perfect image.
I used to do all these fancy posts about my life. Obviously, I'm blessed. My parents paid for college; I've never had to worry about money. That's reflected on the blog. I use truffles in my cooking and drive around in my convertible. But I don't want somebody to come to my website and feel like they can't have a part of it. I want them to walk away feeling more confident. Why would you have a blog to inspire envy in others? Even if it is to promote a lifestyle and sell products, these fashion bloggers have to make themselves seem perfect and I think it's all bullshit. I think of luxury as a personal choice. It has nothing to do with a price tag; it's a state of mind. I want to stay away from this superficial idea of luxury. I'm trying to build the brand into something that's more in depth than that.
So I might not be as fancy anymore. (And trust me, I could be.) Sometimes I ramble on and on, and it's annoying. But at least it's me. And at least when I meet someone who reads my blog in person, they won't be shocked anymore. Because once you're this character online, you have to actually meet people and they have all these expectations. They don't realize you like to have fun and get drunk, that you're normal, you know?
Some of your commenters are worried about you, and strangers on a forum are diagnosing you as bipolar. What do you think of all that?
Everyone was worried — even my parents were like, Are you bipolar? I have ADHD for sure. I can't even sit through a movie. But I'm a hundred percent not bipolar. It feels horrible any time people say you're something you're not. But it's devastating because all you want to do is inspire people, and you're being called out for being authentic. People are so used to these fake blog entries that, if you don't do the same fake thing, you're crazy. It sucks when you're finally brave enough to make that decision to be honest and people are like, Oh, she's crazy.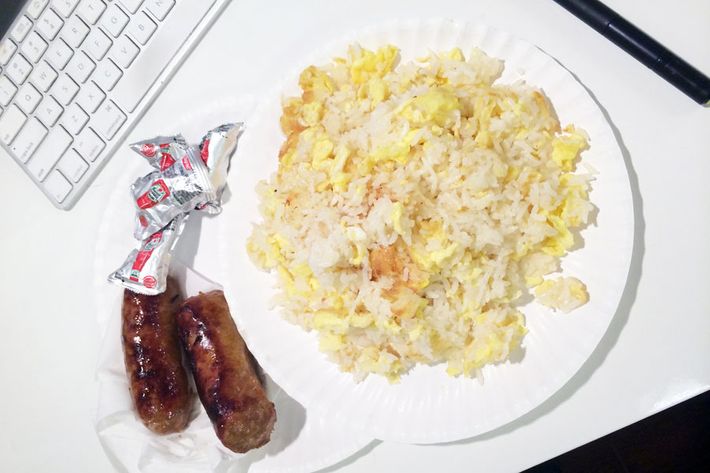 But you did write on Twitter that you were hospitalized. Are you okay?
There's this bar I go to all the time downtown: I was there and I passed out. I fell asleep and I couldn't get myself home and someone called the hospital. The doctors did a urine test or whatever and were like, You're fine, you're not crazy. It ended up working for me, because everyone thought I was on cocaine or heroin and the test said I hadn't taken any drugs. You can ask me anything, by the way.
Okay, so, it seems like you're under a lot of scrutiny, and you're stressed. You're overdoing it with alcohol. Is this really better than the old, perfect Luxirare?
It is so much better. A lot of people reached out to say I wish you could cut down on the drinking. I was kind of like, Okay, you're right. My drinking has led me to less than stellar situations, so maybe that problem is one area I should fix. I know a lot of young women read my blog; I don't want them to be influenced in that way. Listen, if you're a young girl, do not start drinking, it only makes problems worse. If my blog doesn't become this huge sensation, I don't care. If anything, I hope the blog is there to inspire other people to be confident in who they are. Maybe read some books instead of accessorizing their wrists, maybe get some depth and develop some personality. I do it because a lot of people were wondering where I went, and I hope to inspire them further. If I have more time I'll do all this amazing stuff, but now I need to, like, get back on my own two feet. I need more time for myself. I need to stop drinking so much; I have some stuff to work through. It's all a process.