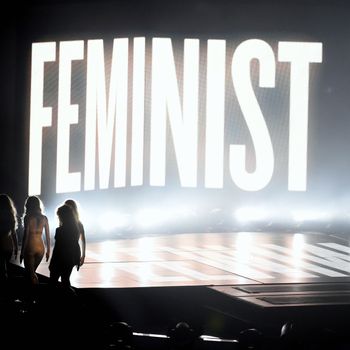 Photo: Michael Buckner/Getty Images
The MTV Video Music Awards has long been a vehicle for female empowerment propaganda, from Madonna writhing in a wedding dress to "Like a Virgin" in 1984 to Madonna kissing Britney Spears in a wedding dress in 2003. This year, Beyoncé's show-stopping 20-minute performance spelled it out. Not only is Beyoncé a feminist — and, according to her husband, the greatest living performer — the entire VMAs are a feminist indoctrination program.
Consider the woman-glorifying evidence:
Nicki Minaj performed her ironic misandrist anthem "Anaconda" while getting humped by female dancer dressed as a dick joke. Iggy Azalea and Rita Ora also sang about being mean to boys.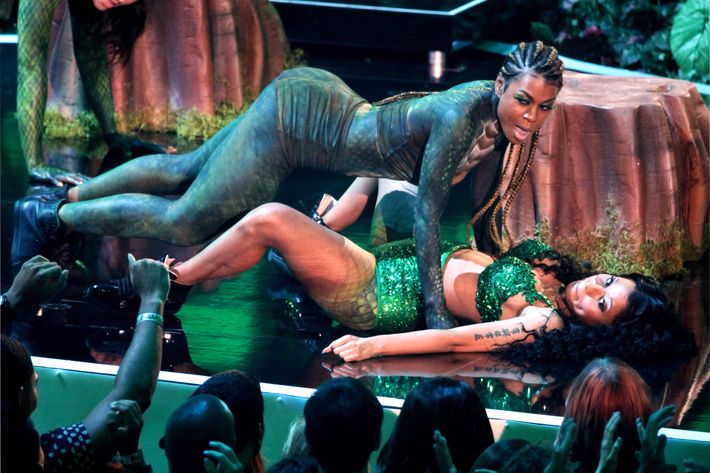 Rapper Angel Haze advanced the interracial-pansexual-Chipotle agenda by walking the red carpet with girlfriend Ireland Baldwin.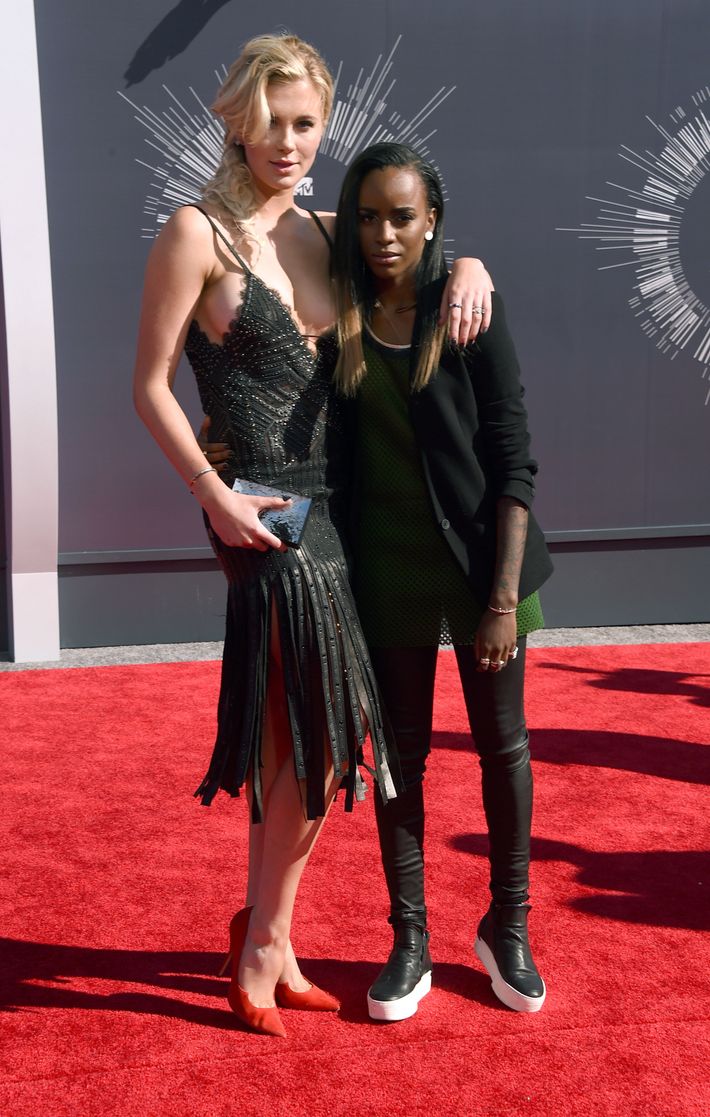 A Trojan condom commercial featured the woman on top, symbolizing woman's advantageous position in higher education and the postindustrial labor force, a.k.a. the End of Men.
Instead of perpetuating an oppressive beauty standard, Clean & Clear ran a commercial telling young women to ignore their haters, a message that was soon repeated in Taylor Swift's "Shake It Off."
Lastly, women won 10 out of 16 VMAs — or 63 percent of VMAs — despite being only 51 percent of humans. No one was required to put on pants to receive her award.